These days it is hard to find reputable and reliable cleaning company, especially when it comes to end of tenancy cleaning services and your security deposit is on the line. Letting people you do not know in your home to take care of the cleaning chores when your money depends on their performance, is very risky. However, we can assure you that we are the best cleaning contractor in Greenwich. What make us so good? Everything we do we, do it in professional manner with the needful approach.
We take pride in our skills because during all these years of serving customers (landlords, tenants and letting agents) we have proved to be unbeatable in our cleaning procedures. We have worked out strategies which can fit into every property, regardless of its size, type or condition. If you decide to book with us, you will witness immaculate cleanliness. Such cleanliness that you would not want to leave the property.
Pristine results with our end of tenancy cleaning services in Greenwich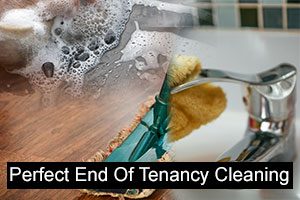 For all eco lovers we have some good news. We care about the nature as well, for this purpose we use only environmentally friendly cleaning materials and detergents which are the best available on the market. They are initially tested and proved to be safe for you, your family and your property. Do not worry because you do not have to pay anything additionally for the equipment, we provide ourselves with it.
There is only one thing we expect from you. Visit one of our headquarters in Greenwich or just give us a call. Either ways, you will find out everything you need to know- starting with the prices, through the cleaning procedures, to the final result.
High quality of end of tenancy cleaning services
Save yourself the bother of cleaning, especially when you have so many more things to worry about. Focus on more important matters and let us, the experts, take care of your home. You will be surprised how quickly and efficiently our cleaners can perform.
Services We Provide
Carpet Cleaning
Oven Cleaning
Domestic Cleaning
Builders Cleaning
Flat Cleaning
Office Cleaning
Spring Cleaning
Upholstery Cleaning
We care about your landlord's satisfaction and about you getting your deposit money back. We cannot wait to hear from you.
"Are you looking for professional assistance with cleaning before your moving out? Stop looking and hire this company's end of tenancy cleaning services. I already made my choice and I am so pleased right now. I kept my security deposit! These cleaners are incredible. Thank you."- Michelangelo
"Place your trust in these end of tenancy cleaning services and rest assured that your rental property will be well taken care of. I did and now I am more than happy that I chose them. Do not procrastinate any more and book with them. They are professionals who know how to perform outstandingly."- Camellia