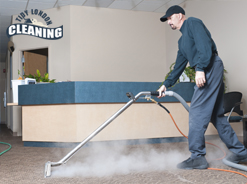 Sometimes extremely soiled carpets cannot be salvaged but here at our company we do our best to keep your belongings in good condition before you give up on them for good. We provide thorough and reliable carpet cleaning services in London and we generally clean various types of carpets. Our mission is to remove grime and debris at all cost. Not only do we freshen the fabric, but we rid it of bacteria and dust mites, which are so harmful for human beings. If you want to use our services, just ask. We are there for our clients and we make sure we fulfil their requests. You can get in touch with us any minute using our contact numbers.
Professional Carpet Cleaning
It is our goal to meet customers' needs. Our carpet cleaning service is timely, effective and not very expensive. We charge by the size of the work and we offer free consultations. All work commences after a thorough inspection done by our specialists.
Have a look at this:
Service available in London
All detergents delivered by us
You can reach us 24/7
Courteous employees
Outstanding results
In the beginning of the process it may be necessary to vacuum the carpet to suck up large debris and dirt. Before we start cleaning, we also need to ensure that all soil deposits have been dissolved. They are much easy to remove like this. For the purpose, we use special solutions that loosen dirt and stains. This is the first step of the carpet cleaning and it is called pre-treatment.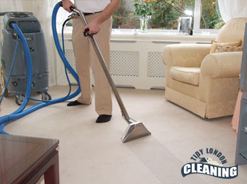 The next step is to steam clean the fabric to eliminate harmful organisms and dust mites. The machines we clean carpets with utilise high heat and pressure. This is one of the reasons that steam cleaning machines are so effective in removing grime, bacteria and allergens both from carpets and upholstery. We can assure you we have an arsenal of cleaning supplies and tools, the most efficient and high-end equipment the carpet cleaning industry has to offer.
Find out more about cleaners
But sometimes having the best equipment is not enough. Apart from this you also need to have the right skills. Here at this company each of our employees has been tested and trained to ensure that our service is professional from start to finish. Even our call centre workers are professionally-screened. We have trained them to address customers' enquiries promptly and to schedule appointments as quickly as possible. They know they should do their best to make you feel comfortable. They are friendly and they work with desire. We will make sure to help you. You just need to call us to inform us about the problem. Once we schedule a service, we will prepare all the tools we need and send our cleaners to your home. London has always been our area. This is where we work. If you are a resident of this district and you want to have your carpets cleaned by a professional, we are at your disposal. Call us.