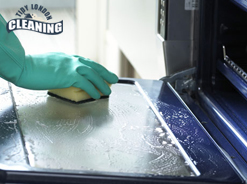 When your oven starts releasing unpleasant smells and you can barely see the surface because of all the baked-on food deposits, it is time to call our oven cleaning company. We are professional cleaners who have the required certificates and are bound to serve London. We have a wealth of experience in the cleaning business. Our experts are professionally-screened. They don't just do cleaning, they specialise in oven cleaning and have been trained for this particular job. This means that they will get the job done right. Our call centre provides all the information you need, from service costs to staff availability. Get all the details you want to know from our courteous telephone staff. We will be waiting for your call.
Superior Oven Cleaning
If your location is London and your oven is screaming out for cleaning, maybe you need our oven cleaning services. We are able to meet clients' criteria and standards. This is why we are confident we can help you. Our workers are trained and police-checked. We offer one of a kind solutions and professionalism.
No harsh chemicals used during the process
Our cleaners wear uniforms
We use nature-friendly cleaning equipment
Scheduling is done by phone from the comfort of your home
No hidden fees
We are here to do all the dirty work. This includes removing grime from the walls, door and outer surfaces of the oven, cleaning baked-on food, scrubbing the inside, sanitising. The job takes no more than a few hours. After the service has been completed, you can use your oven straight away. There is no need to wait for the products to work. Since we use no harsh chemicals, your oven will be absolutely harmless. You can start cooking right away. There will be no bad odours coming from the oven anymore.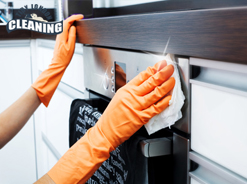 We would like to assure you that our company is certified and trustworthy. We carry out our services within our clients' properties on the day they have specified when booking the service. We carry every cleaning tool and solutions we are going to need during the cleaning session and we make sure no dirt or grime gets to spread in the areas adjacent to the oven.
We are serving in the following London areas:
Brixton
Soho
Islington
Camden Town
Whitechapel
Abbey Wood
Yet we recommend you move away some of the things that might get in the way. We are careful, we have an eye for the detail and we do our best to improve the condition of your oven. We use the best cleaning solutions that are not harmful to your appliances, but are extremely effective against baked-on food and debris.
We have been using them since the beginning and the results we create every time speak for themselves.
Trusted and professional oven cleaning
Now might be a perfect time to make an appointment. Hurry up and book an oven cleaning service so that we send a crew of technicians as soon as possible. All our services are available in London. For your convenience, we are open from Monday to Sunday. If weekends are your preferred option, feel free to request an appointment for the weekend. We will be happy to serve you.