What is End Of Tenancy Cleaning?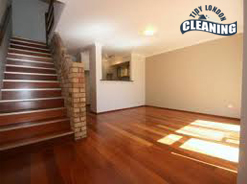 End of tenancy cleaning is a type of cleaning service that covers the places of tenants, whose contract is ending and are vacating their current accommodation. At the end of a tenancy period, it's necessary for tenants to clean the entire place thoroughly in order to remain in good relations with the landlords and receive back the deposits they have given. We offer a professional end of lease cleaning service that can easily cope with the whole place and make it cleaner than ever, as every detail will be taken care of by our experts. End of tenancy cleaning services can be carried out in both residential and business properties.
Since the End of tenancy cleaning is more like the deep cleaning, rather than the regular domestic one, there are places that need to be cleaned more thoroughly. Those are the areas that we overlook when doing our regular weekly cleaning. It is important to pay extra attention to all areas that are being cleaned, since this way the place is prepared for new tenants to move in soon. There are certain places in the house that require more detailed cleaning, namely the kitchen and bathroom areas. No matter how often you clean those places, it will not be enough. Grease and grime just build up quickly there, making them appear dirty. Whenever the new tenants walk in, the first thing they will notice is the condition of the bathroom and kitchen.
In the kitchen, especially the cooking area, grease quickly builds up. Spills occur all the time, food burns out all over the stovetop, carbonised grease covers the whole inside of your oven and on top of all that, regular dust and grime can also be found there. We understand that cleaning your kitchen thoroughly may not be something you are excited to do. Not only is it time-consuming but it also requires a lot of effort, both of which we would like to spare you.
The other "needy" area is definitely the bathroom. No matter how much you clean it. Dirt and stains occur after almost every shower. The hard water stains are stubborn and the limescale is nearly impossible to remove once you let it build up. This requires special products and tools that we provide.
Living Room and Bedroom area
Windows cleaning on the inside
Hard floor mopping and polishing
Vacuuming of carpets and all upholstery
Mirrors, framed pictures, light fixtures and door frames
Dusting and polishing of surfaces
Cleaning of radiators and chandeliers
Dusting of furniture
Cleaning and disinfecting home appliances
Steam cleaning of carpets and upholstery ( upon request)
Disinfecting door handles and door knobs
Kitchen Area
Degreasing and wiping of countertops and tables
Removing grease from the stove top and tiles
Cleaning of white goods (inside and outside)
Decluttering and cleaning of cupboards
Cleaning behind and below the fridge and other appliances
Windows cleaning
Washing and disinfecting sink and taps
Emptying of trash bins
Vacuuming and mopping the floor
Internal kitchen appliance cleaning (upon request)
Disinfecting door handles and light switches
Bathroom and Toilet
Scrubbing and disinfecting toilet and seat
Cleaning and disinfecting sink and taps
Polishing and disinfecting shower and taps, head and hose
Mopping of floor and tiles (walls included)
Washing and disinfecting bathtub/washbasin
Dusting and polishing shelves and other surfaces
Decluttering and cleaning cupboards
Windows cleaning on the inside
Cleaning of vents and drains
Cleaning and polishing all mirrors and glass surfaces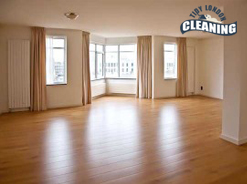 The end of tenancy service we provide is 100% guaranteed. In case that deeper carpet or upholstery cleaning is needed, you can combine this service with Carpet Cleaning or Upholstery Cleaning. We offer special offers for combination services. You can also combine it with Oven Cleaning or request that your other kitchen appliances be cleaned internally as well. There is no task that our cleaners would not take on. You can rest assured they will work hard and not leave until the job is done. This service is paid by the size of the property and not by the hour so you shall not worry about that.
We believe that professional cleaning services should not be thought of as a luxury but rather as a service that everyone can benefit from. We understand the importance of cleanliness and hygiene, therefore we make sure that our prices don't affect the budget and can be afforded easily. Our end of tenancy cleaning services are carried out at a competitive price that doesn't interfere with our clients' budgets. At the same time, our service improves all the time and gives full guarantee for high quality and professional completion of every cleaning task.
Our company was established a few years ago with the mission to create an environment for absolute customer satisfaction. We have been working hard for a long time and thus we have learned exactly how to keep our customers pleased by providing them with the best services in London. We do our best to give everyone the chance to have their places cleaned professionally and we love to see our customers happy. This is what we care about the most. To make sure that we offer ideal cleaning services, we have trained a team of experienced and devoted cleaners. They have all of the needed knowledge and skills to carry out their tasks very fast and super efficiently. Also, they are supplied with high-class equipment, which helps them achieve even better results, even more quickly.
The benefits of working with us also include
Availability 7 days a week at a convenient for you time
Only biodegradable, non-toxic products used
All cleaners are professionals with attention to details
All tools and products used are included in the price
Honest evaluation of the work and no hidden costs
Full insurance on all employees and services
Office support available any time for your convenience
Flexible task list so you can receive all tasks you might need
You can find us every single day, including on bank holidays and weekends. We are aware of the fact that people are super busy, therefore we try and give them the chance to be able to order our services any time. For further information or to make an appointment, call us and we'll come at a time that is perfectly convenient for you.
Give us a call now and ask our office agents any questions you might have. They are absolutely capable of giving you detailed information about any service, advising you on a particular situation and giving you a free quote. Whenever you share some details about the particular task you have, they will pick the best cleaning team for you and send them over as soon as possible. Do not hesitate and let us take proper care of your home so you don't have to!
You can call us at 020 3745 5856