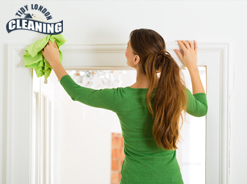 Spring cleaning is a great way to refresh a property after the cold winter days. It is performed at the beginning of the warm months and aims to prepare a house or other estate for the coming spring season. Spring (Deep) cleaning is a more thorough cleaning procedure. It targets the areas of the house that are not cleaned on a daily basis. This results in impeccable cleanliness of your home. We know how annoying it is to regularly clean the whole house. This is why Deep cleaning is usually performed once or twice a year. If you are busy or would just rather spend the time with your family, feel free to call us and we can do this for you. Our professional cleaners have been doing this type of cleaning for many years now and are incredibly through with a lot of attention to details. We also provide them with detailed checklists that ensure nothing has been left behind.
Our company offers professional spring cleaning which can be used by the residents of London. You can order the spring cleaning services which our company provides to make your property flawless. The cleaners use biodegradable, effective detergents and modern machines in their work. Our spring cleaning can prepare any property for the coming of the warm months so that it is perfectly clean and spotless. Contact our customer care centre for more information and assistance.
We dust and vacuum on a daily or weekly basis, we change our bed linen and mop the floors. However, when deciding to deep clean a house, one should really get into the details and know which areas require most attention. We offer this service because we have long experience in this type of cleaning and we know exactly how and where to put in some extra work. The deep cleaning covers all areas of the house for a thorough cleaning but there are certain places that just need more work done. Those are usually the kitchen and the bathroom. The warmth and moisture in both, along with the food, make the environment perfect for the development of bacteria, mould and other microorganisms. Along with all grease and limescale, those two areas of the house are just begging for more attention. We know that scrubbing your toilet or oven is indeed not the perfect activity for your day off so let us do that for you. We will degrease all cooking surfaces in the kitchen, including the inside of your oven, we also scrubb and descale your whole bathroom, leaving it clean, fresh and disinfected.
Check out all areas included in the Spring Cleaning service below
Kitchen
All cooking surfaces will be degreased, wiped and disinfected
Your sink and its taps will be washed and polished
The inside of your oven will be degreased, cleaned and disinfected
All shelves and other surfaces will be dusted and polished
All your cupboards will be decluttered and cleaned
Rubbish will be disposed of
Floors will be vacuumed and mopped
Windows washed on the inside
All kitchen appliances cleaned externally*
*You can request internal cleaning of kitchen appliances
Bathroom
Sink and its taps will be washed, descaled and polished
Toilet and its seat will be scrubbed and disinfected
Washbasin, bathtub/jacuzzi will be washed and disinfected
Shower cabin will be cleaned
All mirrors and glass surfaces washed and polished
All hard water stains removed from tiled surfaces
Shelves and other surfaces dusted and polished
Cupboards decluttered and cleaned
Windows washed on the inside
Rubbish disposed of
Drain cleaned
Living Room and Bedroom
Dusting and polishing of all surfaces
All mirrors and framed pictures dusted and polished
Windows cleaned on the inside
All carpets and upholstery vacuumed (behind and under furniture and cushions)
All hard floors mopped and polished
House appliances cleaned externally
All light fixtures and decorations will be dusted
Light switches disinfected
Door handles and door knobs disinfected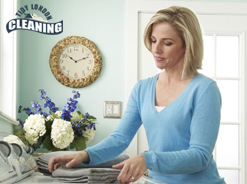 The spring cleaning which we provide can include cleaning of basements, lofts, attics and gardens if the customer needs it. The cleaning staff uses harmless for the health detergents and products as well as advanced vacuum and steam cleaning machines. They will effectively remove the stains, grease, dust and dirt from all surfaces and areas.
The cleaners will prepare your home and other property for the coming of the spring. Rely on them to provide great cleaning in your estate at a reasonable price. Our spring cleaning services are at your disposal every day of the week in London and the neighbouring areas. Call us and book them for a suitable day and time. If you want to make your house perfectly clean and hygienic, use the excellent spring cleaning service which our company provides. It is perfect for refreshing your property and ensuring the necessary hygiene in it. The cleaners will sanitise every room, area and corner, leaving them in impeccable condition.
The benefits of working with us also include
Availability 7 days a week at a convenient for you time
Only biodegradable, non-toxic products used
All cleaners are professionals with attention to details
All tools and products used are included in the price
Honest evaluation of the work and no hidden costs
Full insurance on all employees and services
Office support available any time for your convenience
Flexible task list so you can receive all tasks you might need
Our spring cleaning services are affordable and done by professionally-trained cleaners. Use their services whenever you need thorough and deep cleaning of your home. The spring cleaning which we provide can be used by the residents who live in London and the nearby areas. Get in touch with our phone operators to order it and make your home a better place for living. We can guarantee you that you will be pleased with the cleaning which we provide.
Give us a call now and ask our office agents any questions you might have. They are absolutely capable of giving you detailed information about any service, advising you on a particular situation and giving you a free quote. Whenever you share some details about the particular task you have, they will pick the best cleaning team for you and send them over as soon as possible. Do not hesitate and let us take proper care of your home so you don't have to!
You can call us at: 020 3745 5856