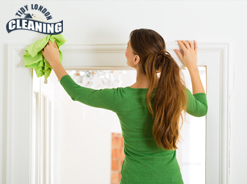 Spring cleaning is a great way to refresh a property after the cold winter days. It is performed at the beginning of the warm months and aims to prepare a house or other estate for the coming spring season. Our company offers professional spring cleaning which can be used by the residents who live in London. You can order the spring cleaning services which our company provides to make your property flawless. The cleaners use biodegradable, effective detergents and modern machines in their work. Our spring cleaning can prepare any property for the coming of the warm months so, that it is perfectly clean and spotless. Contact our customer care centre for more information and assistance.
Professional Spring Cleaning
We can provide the necessary thorough cleaning of your bathroom, toilet, bedroom, kitchen, dinging room, basement, attic and garden if you require.
Our professional spring cleaning includes:
Cleaning and wiping of the floors in the rooms and under the furniture
Cleaning of TV and computer screens, windows and window frames
Sanitizing picture and door frames, skirting boards and other surfaces
Full disinfection of door handles, light switches and other areas which get easily filled with dirt
Sanitizing kitchen areas: cooking and white appliances, furniture inside and outside completely
Fully disinfecting bathrooms: cabinets inside and outside, shower, toilet, mirrors, bathtub, windows, extractor fan and curtains
Cleaning of walls and ceilings
Wiping the dust from the furniture and all wooden surfaces
Removing the dust from the light fixtures
Disinfecting audio, video and computer technologies
The spring cleaning which we provide can include cleaning of basements, lofts, attics and gardens if the customer needs it. The cleaning staff uses harmless for the health detergents and products as well as advanced vacuum and steam cleaning machines. They will effectively remove the stains, grease, dust and dirt from all surfaces and areas.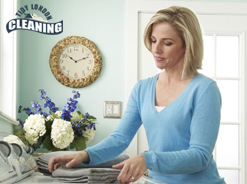 The cleaners will prepare your home and other property for the coming of the spring. Rely on them to provide great cleaning in your estate at reasonable price. Our spring cleaning services are at your disposal every day of the week in London and the neighbouring areas. Call us and book them for a suitable day and time. If you want to make your house perfectly clean and hygienic, use the excellent spring cleaning services which our company provides. They are perfect for refreshing your property and ensuring the necessary hygiene in it. The cleaners will sanitize every room, area and corner, leaving them in impeccable condition.
Affordable Spring Cleaning Services in London
Our spring cleaning services are affordable and done by professionally-trained cleaners. Use their services when you need thorough and well cleaning of your home. The spring cleaning which we provide can be used by the residents who live in London and the nearby areas. Get in touch with our phone operators to order it and make your home a better place for living. We can guarantee you that you will be pleased with the cleaning which we provide.