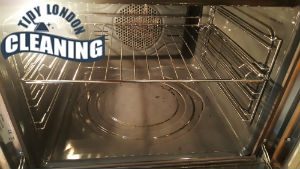 Do you know what lurks behind your dirty oven? Kitchen fire. It's so common for dirty ovens to cause kitchen fires that 96 percent of all kitchen fires that occurred last year were caused by dirty ovens.
To keep the fire away from your property, you need to clean your oven. Oven cleaning is a household chore which nobody likes. It's associated with a lot of elbow grease, the inhalation of toxic fumes and the little space inside the oven which you need to scrub as if your life depends on it.
Well, we're here to lift that burden off your shoulders – just call us and book our professional oven cleaning services and we'll make your oven as good as new. We work in E10 and our oven cleaning services are the best.
Oven cleaning prices Leyton
Oven Cleaning Services
Prices
Single Oven Cleaning
£50

£

45

Double Oven Cleaning
£65

£

60

Extractor Cleaning
£16

£

15

Cooker Hob Cleaning
£16

£

15
If you want your oven cleaned professionally and for an affordable fee, contact us and book our professional oven cleaning services. Our oven cleaning company is supplied with the best equipment on the market and we can assist every oven in Leyton – from the professional oven in your restaurant to small oven in your rented apartment – we can breathe a new life into every oven.
You won't believe what our technicians can do to your oven – each member of our team is a trained specialist who's able to disassemble your oven and reassemble it quickly, scrubbing and sanitizing it top to bottom without exceptions.
Where clean meets green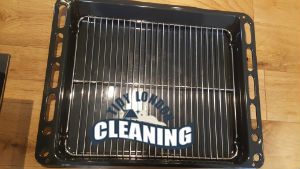 Choose our oven cleaning services because the cleaning products our company uses are completely environmentally friendly. The cleaning products we use are toxic-free so you don't need to worry about any toxic residue remaining on your oven's grill or walls when we're done cleaning.
Contact us and book our oven cleaning services if you want to keep your oven clean and if you want to eliminate the fire hazard. We work in E10 only and you can book us at your convenicence.
Friendly customer support
Use of Eco-friendly tools only
Amazing performance-price ratios
Cleaning done by an experienced technician
"Thanks to your cleaning company my oven is pristine. I've been relying on your professional services once every six months for the past two years and I am really pleased with the results. I choose you because you give me peace of mind and you always deliver good results – Rhonda"
More Leyton Information
Leyton is a district, located in East London and is part of the London Borough of Waltham Forest. It includes part of the famous Olympic Park of Queen Elizabeth and also the Leyton Orient Football Club. The area has mainly terraced houses which were built between 1870 and 1910.
Today Leyton's tourists can visit places, such as Coronation Gardens – opened in 1903 in honor to the coronation of King Edward VII; New Spitalfields Market – UK's leading market for exotic fruits and vegetables. There are are many restaurants and pubs where everyone can have fun, eat delicious food and meet new people.
Leyton is the home town of the football club Leyton F.C. and it is interesting that many residents of the town find this fact very important for its identity. Other football clubs are Leyton Football Club and Lee Valley Lions. Of course, football is not the only sport in Leyton, because there are many golf and cricket clubs.
"What I like about your services is that you do your job with pleasure and this is how you achieve incredible results. You are the best cleaning company in town and I definitely advice everybody to rely on your help, because you are amazing and you prove it every single time!" – Elinor
"You have the best oven cleaning services and I am sure that I am not the only one who will say that. I have no idea how, but your employees made my oven look like new in no time and it is in a perfect condition now thanks to your professionalism and big experience!" – Amanda
When was the last time you cleaned your oven? Does it emit smoke every time you use it and do your meals smell and taste like stale grease? If so, you have probably turned a blind eye on cleaning the oven for far too long. The bad news is that if you keep neglecting it, you will most likely have to deal with a domestic fire soon – yes, one that is caused by your oven.
The good news is that if you contact us and book our oven cleaning services, we will make your oven as clean and neat as a brand new one. Contact us today, we cover Leyton.