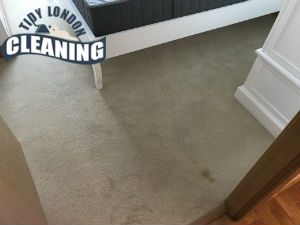 Treat yourself with a new lifestyle by letting us take care of the cleaning around your home. Our domestic cleaning service is a favorite choice on the Hackney market with a large amount of clients from our Burroughs and a few neighboring ones as well.
The team behind the service puts in a lot of effort and dedication that has earned us the endorsement of so many clients who have been satisfied from our work.
Domestic Cleaning Prices Hackney
Domestic Cleaning Services
Prices
Regular Cleaning

£

19/h

One Off Cleaning

£

20/h

Spring Cleaning

£

20/h

After Builders Cleaning

from £

20/h
We make sure that everyone who is a first time client is first introduced to the domestic cleaning service. They get the whole procedure explained to them with all of the details that they need to know. The client needs to be sure if they really want to hire us.
Every client needs to be properly informed, so we encourage every one to ask any questions that they might have which surround the Hackney area.
There is a very high possibility that we have the answer that they are looking for, plus we want to make sure that they know what they are paying for.
After the domestic cleaning service is hired, the cleaning team takes over. They have very high standards which they always make sure to uphold. They are also very strict with their schedules so the client should expect them to arrive right on time.
Our team has a magic touch on things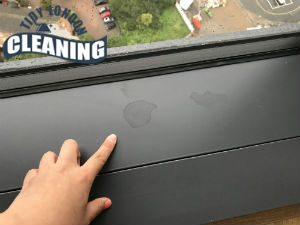 There is no time for dilly dallying, cleaning begins shortly after the cleaner arrives. They will start off from one end of the home and slowly work their way to the other end. The cleaning is thorough and everything gets attention, even the obscure areas.
When the cleaning team does their job, they make sure to use the right cleaning products. By right meaning that they are not only effective but also safe for the health of our team and the health of environment and that of the client's home.
The products are entirely covered by us and the client doesn't have to pay for them. The client also has control over the service and they can change up the schedule if they need.
"Cleaning was never pleasant for me. I have many allergies and was always a disaster when I started cleaning my home. It was that way until I found out about you and your Eco-friendly cleaning products. Thanks to your services, I can enjoy my sparking clean home, you're great – Mickey"
The products are entirely covered by us and the client doesn't have to pay for them.
The client has control over the service and they can change up the schedule if they need.
Our team has handled worst case scenarios, the client should not feel awkward.
Every client gets equal quality service.
"I have never thought that I would find such reliable and affordable company in my town… till I found out about yours. I have been booking your domestic cleaning services for plenty of months already I have to say that I love everything about you. Team. Rates. Attitude.- Jones"
Facts About Hackney
Being one of the most fashionable areas in the capital, Hackney is a dream destination for many Londoners. It is situated only on four miles away from Charring Cross and offers great transport links to its residents. Before the arrival of the railway, this part of London was a rural land.
The construction of the Iron Bridge boosted its development as well. Today, the place is a home to magnificent Victorian and Edwardian houses and newly-built living blocks. Hackney offers also a dazzling dining scene.
Largo is a cosy Italian restaurant serving seafood pizzas and sumptuous desserts. Cat and Mutton is another popular restaurant, which offers delicious burgers and steak sandwiches. Hackney doesn't lack open-air spaces as well.
Here is situated one of London's oldest parks. Victoria Park features traditional English gardens and beautiful fountains. The area is a home to several landmarks. At Hackney Empire Theatre you can catch plays, dance events and live music venues.
"The domestic cleaning services of your company help me so much every time. I am not into cleaning and honestly, even if I were, I could never find so much free time to do the chores. Thank you for always being there for me when I need. You are the best.- Curtis"
"I booked your domestic cleaning service last week because I had to host a party at my place and with so many organisational duties I could not find time to do the cleaning. Your cleaners answered all my prayers. Many thanks to your company and your teams.- Kurt"
You should not turn a blind eye on the condition of your property. That is because the dust in your home does not only make it look awful – it poses a serious thread to your health, too. Millions of bacteria, allergens, and pollen thrive where dust dominates.
Let us return your property to its previous glory. Contact us and book your first cleaning session with our professional cleaning company. We offer affordable domestic cleaning services in Hackney. We are able to assist not only houses and apartments, but also offices, too. We guarantee good results.