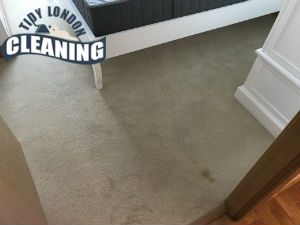 If you need help with keeping your home clean, there are many options which you can choose from. One of these options is us and our domestic cleaning service. If you rely on us, we will do everything we can to leave you satisfied and happy for choosing us.
Our service is among the most favorable choice on the Highbury market, and our team is made up of people who are complete experts who know how to get the job done properly.
Domestic Cleaning Prices Highbury
Domestic Cleaning Services
Prices
Regular Cleaning

£

19/h

One Off Cleaning

£

20/h

Spring Cleaning

£

20/h

After Builders Cleaning

from £

20/h
When a client calls us, if they are regular, they proceed directly to hiring, if they are new, we first make sure to introduce them to the service.
We explain to the person calling how the domestic cleaning service proceeds from hiring to its completion. This is done to insure the client weather or not they want to hire us.
We encourage the people calling us to ask questions surrounding the Highbury area. It's very important that our clients are properly informed and know what they are paying for.
When the client books their appointment for the domestic cleaning service, the cleaning team is notified and they tend to be very strict with their schedules. They will make sure to be at the client's home right on time.
All clients and employees are respected and validated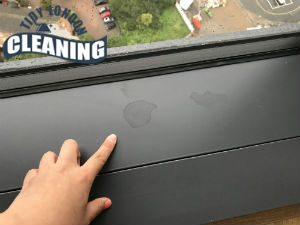 Every action that our team takes from the moment they step into the client's home is completely professional. They make sure to get the job done properly and leave a good impression. At the end of the day, the client's home must meet all of our standards.
Every cleaning product used by our team is selected for its effectiveness and safety for the health of the team and environment of the client's home and as a whole.
"I hired your services a few days ago for a complete cleaning of our kitchen. I didn't know to expect such great results. Usually I clean by myself and I only took interest in your company because I wasn't at home and I wasn't going to be for a few more days, the kitchen needed cleaning and I know my husband won't do it so I contacted you. When I got home I could hardly recognize the place. Outstanding job guys! – Merry"
We make sure that every single client's appointment has been carried out properly.
The client doesn't pay for any consumables used by our cleaning team.
The client has control over the service, they can reschedule if the need to.
If our team makes a mistake, they don't loiter with correcting it.
"Your cleaners are truly the best! I cannot believe how clean my home is. If I knew about your service earlier I never would have tried so hard to clean them myself for so long. Now I know who to seek when I run into trouble with the cleaning chores at home. – Gary"
Facts About Highbury
With its village feel and lovely open-air spaces, Highbury has been a magnet for Londoners for many years already. The place is well-known for being the former home of the old Arsenal stadium. Situated in a close proximity to vibrant Islington, it is well-packed with art galleries, theatres, restaurants and cafes. When it comes to leisure, Highbury Fields offer a variety of sports activities.
The main street is lined with designer stores and fascinating antique shops. Highbury may be an affluent area but boasts a strong sense of community. It includes also a number of traditional houses and newly built living blocks.
The centre of the area is often referred to as Highbury Barn and hosts different events, which regularly bring the locals together. It is notable to mention also the good choice of decent schools and excellent transport links, which appeal to many young families
"I really liked your cleaning service! I hired you for a deep cleaning in my house about a week ago. The results were very impressive. I have never seen my living that clean. The antiques, I asked in advance to be cared for, are also looking splendid. You truly did an amazing job! – Carol"
"To be completely honest I never trusted cleaning services until I decided to try out your domestic cleaning. I asked for a deep cleaning on the furniture in the living room and the carpets- the results still baffle me. Outstanding job! Additionally you were kind enough to wipe down every surface in the area and some more. – Billy"
If you can't find balance between work and cleaning, have a look at our professional domestic cleaning. What we offer is a package covering chores like comprehensive kitchen cleaning, general cleaning of the other rooms, bathroom sanitation, hoovering and mopping floors, etc.
If you have a different perspective of how your home should be cleaned, don't hesitate to share it with our call centre agents. Our mission is to deliver you a reliable cleaning service and 100 per cent satisfaction. You can find us everywhere in Highbury, 7 days per week. We can assist you with one-off implementations as well as with regular visits.