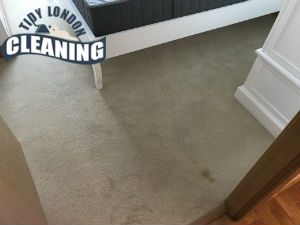 Cleaning up your home has never been easier when you can rely on a team of experts who will handle the job without breaking a sweat. If you don't have the time or are currently incapable of taking care of your home, you can rely on our domestic cleaning service.
The team who work behind the service are all experts who have been in the E3 industry long enough to know how to make every client happy. When they have a job to do, they make sure it is done properly.
Domestic Cleaning Prices Mile End
Domestic Cleaning Services
Prices
Regular Cleaning

£

19/h

One Off Cleaning

£

20/h

Spring Cleaning

£

20/h

After Builders Cleaning

from £

20/h
With every new client, the first thing that we make sure to do, is to introduce that person to the domestic cleaning service. We explain to them how the entire process works from start to finis, insuring them of weather or not they want to hire us.
We encourage our clients to ask any questions that they might have which surround the Mile End area. We have all the answers that they need, all they have to do is ask. We make it a priority to make sure that every single client is informed and knows what they are paying for.
Our cleaning team is consisted of perfectionists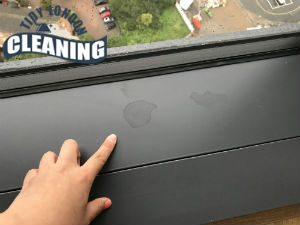 After the domestic cleaning service is booked, the cleaning team is notified and they take over from this point on. They are very strict with their schedule so the client can be sure that they are going to arrive right on time. The client should also be home at that time, otherwise, the team has to leave.
When the cleaning begins, the team does not fool around. They make sure to cover every square inch of the client's home from top to bottom and not leave even the most obscured areas uncleaned. That us how professionals do it, and they use only Eco friendly products.
"My pal Jimmy was on a holiday in Hawaii and asked me to keep his home clean and fresh while he was away. I knew I wouldn't have the time to do it myself, that's why when I found your company, I immediately booked. Your domestic cleaning services are outstanding – Harry"
The client doesn't pay for any consumables used by our team.
The client has control over the service and can reschedule if they need to.
Our team has been through scary challenges, they can handle a dirty flat.
Every single client is provided with equal quality service.

"I can always rely on this company and the professional domestic cleaning service which they provide. Every time I hire their help, my home looks sparkling clean and I am sure that every part will be properly disinfected. The quality of the service is always on point and the prices they charge are very reasonable. – Brianna"

Facts About Mile End

One of the earliest London suburbs, Mile End is a neighbourhood with rich history. Should you visit it, you will be overwhelmed by its charm. Mile End's park of the same name is a well-kept vast green space where you can relax with your family and friends.

Mile End Park has a stadium which was completely renovated in 2005 and its recently built Leisure Centre allows visitors to keep their body neat and their spirits high. Widely popular among locals and TimeOut winner for two years in a row, Morgan Arms is our favourite pub in this charming London neighbourhood. With unique menu and the best Thai beef salads in the world (better than those in Thailand), Morgan Arms is a unique venue.

Another TimeOut winner for two years in a row and a runner-up in the third year – Greedy Cow – is another place you should visit. This restaurant will simply make you happy.

"As a full-time working single parent I need some rest at the end of the week and making enough time for the housekeeping chores can be quite difficult at times. Thankfully I found the domestic cleaning service of this company I hired their help. I was amazed by the high quality of the service because the price I paid for it wasn't that high. – Destiny"

"When my house is messy and I struggle with cleaning it, I always call this company. In fact, I am considering hiring their regular domestic cleaning service and have them clean my home every week. The prices they charge are always affordable and the quality of the service is amazing. – Andrew"

We have the domestic cleaning services you are looking for – reliable and convenient. If you live within the bounds of Mile End, we will be able to answer your need for help anytime! We have a flexible schedule and you can be sure that we will fit you in it according to your preferences.

Leave the cleaning of your home to us and you will be more than satisfied with the job done. We guarantee that you will be impressed and we hope that you will become our loyal customer in future. We will be expecting you!