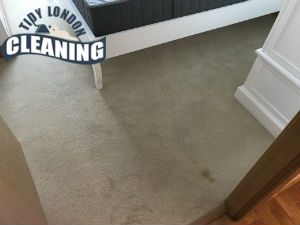 So it happens that you are in a situation that limits you from being able to maintain your home clean. In that case, you can use our help if you wish. Our domestic cleaning service is among some of the most reliable options on the Muswell Hill market.
We have tons of clients from all across London who are curious about our service and consequently, we leave them satisfied that they have come to us. Our team is made up of people who know the ins and outs if the filed and work very hard to make the client happy.
Domestic Cleaning Prices Muswell Hill
Domestic Cleaning Services
Prices
Regular Cleaning

£

19/h

One Off Cleaning

£

20/h

Spring Cleaning

£

20/h

After Builders Cleaning

from £

20/h
The domestic cleaning service proceeds in this order – When a new client calls us, the first thing we do is to introduce them to the service. We explain to them how everything proceeds from start to finish without living out any details. This is done so that the client is sure weather or not to hire the service.
After that, if the client happens to have questions about the the domestic cleaning service and the N10 area, we provide them with the answer they need. We make it a priority to be sure that the client is properly informed and that they know what they would be paying for.
The final results are always jaw-dropping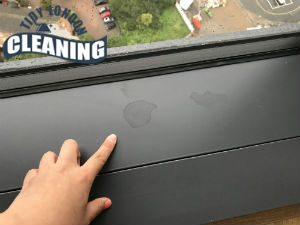 When the appointment is made, the technicians take over. One of them is appointed to the client's home and they are very strict about their schedule so the client should always expect from them to arrive right on time.
The technicians a little bit of perfectionists, consequently, the client's home will be perfectly cleaned after every cleaning session.
Every cleaning product that our team is using is curated to be completely effective for the purpose it has and to also be safe for the environment and for the health of our team.
"The cleanliness of my flat has always been the most important thing to me. I live with my husband and two-year old daughter so I guess you understand why I have such a priority in my life. Your team for domestic cleaning did an excellent job providing me with an excellent result.- Catherine"
Our technicians have handled some pretty scary challenges. Don't feel embarrassed that your home is a bit more messy than normal.
You can reschedule the service and cancel it if you like.
We always have someone to back up a technician who is absent for the day.
You do not pay for the cleaning products or consumables used by our technician.
"I am here to thank your company and your wonderful housekeepers for the amazing job they did. I booked your domestic cleaning services two weeks ago and I have to say that I was impressed. Because of this I am planning on booking your for more regular sessions.- Vanessa"
More Muswell Hill Information
Muswell Hill is a London suburb, located in the London Borough of Barnet and the London Borough of Haringey. The census from 2011 showed that the population is consisted of 84% white, where 65% are British, 16% – Other and 3% – Irish.
If you go to Muswell Hill, here is what places you can visit: Kenwood House – there are a lot of famous paintings which you could see, for example works by Turner, Reynolds, Rembrandt and many others.
You can visit the "bithplace" of television if you go to Alexandra Palace. This is where BBC's first public transmissions were made in 1935. This grand palace is a famous entertaining venue in London where you can do a lot of things such as ice skating, going to music concerts or even conferences.
Alexandra Park, dominated by Alexandra Palace, is also an appropriate place for tourists, because many festivals are held there throughout the year.
"This company's domestic cleaning services is more amazing than I thought. The services were very thorough and consistent. The cleaners cleaned even under the furniture. My home looks cleaner than ever! I do not hesitate any more to turn to your company for an assistance. Thank you very much.- Sam"
"I liked this company's domestic cleaning services very much. Their housekeepers helped me more than I expected. They covered every corner of the property and made it sparkle. This domestic cleaning is amazing and I definitely recommend it to everyone.- Hannah"
Every home requires a special cleaning treatment, from time to time, in order to remain entirely safe for a healthy inhabitance. Our domestic cleaning company, located in Muswell Hill, will make sure you never undertake a cleaning chore on your own.
Employing us for a cleaning is extremely beneficial for you – not only will we remove the dust and dirt off every surface, but we will also make sure that your house has received a treatment that represents no danger whatsoever. The earth-based cleaners that we use are proven completely safe, yet effective for removing stains and dirt of different types.