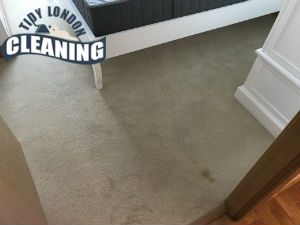 We always make sure that our clients are satisfied. It is our job to maintain people's homes clean and that is exactly what we are doing. When people rely on us, we give everything we've got to insure them that they have made a good choice.
The people behind the domestic cleaning service have worked in the Palmers Green industry long enough to know how to impress the client and leave them satisfied.
Domestic Cleaning Palmers Green
Domestic Cleaning Services
Prices
Regular Cleaning

£

19/h

One Off Cleaning

£

20/h

Spring Cleaning

£

20/h

After Builders Cleaning

from £

20/h
After providing our domestic cleaning services to hundreds of homes, up to this point we are working like clockwork, servicing every single person who calls us in the proper way, insuring them that they have come to the right place.
We make sure that every new client is properly introduced to the domestic cleaning service. Our team explains to them how everything falling into the Palmers Green area works without letting any details slip away. We want to be sure that our client's know what they are paying for.
After the client books their appointment with us, from that point on, the cleaning team takes over. They are very strict with their schedule and make sure to be at the client's home right on time. They also expect from the client to be home as well, if there is no one, they'll have to leave.
People rely on our service, and we do not let them down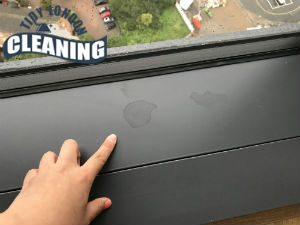 When it's time for work, our team doesn't mess around. When they arrive at the client's home, they get down to work right away. They bring along with them high standards and professionalism, and leave excellent results and a happy client.
The cleaning products that are used by the cleaning team are selected to be not only effective but also safe for the environment and health of our team and our clients.
"I did not suspect that your team was so hard-working and dedicated to its job. Your company for domestic cleaning services surely had trained the best team ever. Your cleaners left not even a single spot uncleaned. They did an amazing performance because of which I am so thankful.- Buck"
The service for every client is provided with equal quality.
A client doesn't pay for the consumables of our team.
The client has control over the service. They can reschedule if they need to.
Our team has faced scary challenges. They can handle anything up to this point.
"I can definitely recommend this company's domestic cleaning services to all people who are in need of such assistance. If you are on a budget, I am sure that you will find the rates very tempting. Their operatives are so helpful and kind. The housekeepers who deliver the cleaning sessions are so competent.- Cathy"
Facts About Palmers Green
Palmers Green, a suburban area located in the London Borough of Enfield, 8 miles north-east of Charing Cross. One of the interesting facts about Palmers Green is that this area contains the biggest population of Cypriots which is why it is often named as "Little Cyprus". It is believed that the area got its name from a family called Palmer.
The area of Palmers Green consisted of farmlands and a few village houses. Most of the area remained undeveloped till 1902 but then many houses were sold which contributed to the fast growth of the district. Plenty of buildings sprang up all over the area. Some of these building were the Intimate Theatre, the Truro House, Broomfield House and many others.
Contemporary Palmers Green offers a bunch of independent shops, traditional pubs, restaurants, cafés and many other places of interest. There is an attractive café called Waiting Rooms where you can enjoy some blues music.
"I did enjoy collaborating with your company. I loved your domestic cleaning services. Your cleaners have been visiting my home for over a year already. They are the most diligent and kind people I have ever met. I am so pleased that I had the chance to get to know them.- Blake"
"Well done, team! I am so thankful for taking such utmost care of my precious home. I booked this company and their domestic cleaning services because I was not able to do such great job on my own. Everything from top to bottom was sparkling. You did make a good impression.- Jamie"
Our company provides a domestic cleaning service of high standard. We are located in Palmers Green and we have been providing its residents with effective and thorough end cleaning results. We handle all sorts of cleaning and guarantee shining results.
All of our cleaning technicians have been equipped with the necessary equipment- tools and materials. They have been taught how to use and operate all the newest cleaning gadgets which will make sure your home is left clean top to bottom as well as disinfected. All of our cleaning solutions are environment friendly and completely safe for you.