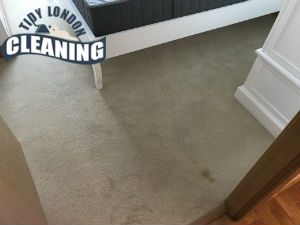 If it so happens that you haven't got the time to keep your home nice and tidy or you just wish to switch up your lifestyle a bit, then you can try our domestic cleaning service.
We are very reliable for a lot of people thus making us a favorite choice on the Poplar market.
Our entire team is consisted of people who are experts in the field, they know how to get the job done and leave every single client satisfied.
Domestic Cleaning Service Poplar
Domestic Cleaning Services
Prices
Regular Cleaning

£

19/h

One Off Cleaning

£

20/h

Spring Cleaning

£

20/h

After Builders Cleaning

from £

20/h
When we get new clients, the first thing we make sure to do is to introduce the client to the domestic cleaning service. They get all of the information that they need and we make sure that they get all of the details. The client must be sure weather or not they want to hire the service.
Our clients are encouraged to ask questions surrounding the Poplar area. We not only have all the answers that they would possibly need, but we also want to make sure that they are properly informed and know what they are paying for.
When the client books their appointment for the domestic cleaning service, our cleaning team takes over. They take their schedules very seriously and will make sure to always arrive at the client's home on time.
Our team makes sure that your home is the best place in your world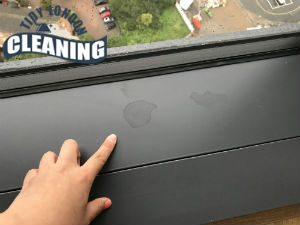 Upon arrival, work start right away. Our entire cleaning team has very high standards and are all very professional.
The technicians who is attending the client is going to make sure that for a minimum amount of time, the home will have met all of the required standards and the client will be satisfied.
The cleaning products that our team uses are carefully selected to be effective as well as safe for the environment and health of everyone.
"I have to admit that your cleaning services completely exceeded all of my expectations. I knew you were good, but you made my home sparking clean in a matter of hours, and the house is really big. I don't know how you did it but now I'm considering booking for regulars – Samantha"
The client can move around schedules if they need to.
The service is available for hire throughout the entire week.
The client does not pay for the consumables used by our team.
All clients are provided with equal quality service.
"Cleaning is not the thing that I am best at and for this reason I wanted to have my home cleaned by a professional company. I was looking for the most reliable one and a lot of people told me that I will be 100% satisfied if I trust you. They were absolutely right!!!" – Christine
Facts About Poplar
Poplar is a decent district part of the Borough of Hamlets and although being a little historically poor but it develops fast and tries to meet the high standard of today's people and modern lifestyle.
Poplar is one of the first of London's district to become so ethnically colorful with a population of Chinese, Indians and other origins and it once provided homes for those working at the docks in the area. In 1802 West India Docks were opened and that caused a rapid building of houses, terraces as well as rental cottages. It is not surprising that in 1807 Poplar became a parish with All Saints Church on board.
The word 'Poplarism' comes from Poplar itself, and it means an allegedly spendthrift Labour councils. It originated back in 1900 when the Borough of Poplar was created and quickly gained reputation for its Labour council's demands.
"My home is shining again thanks to the help of your amazing employees! They are real professionals and they managed to deal with every dirt in my home. I am also impressed how fast they did their job – only a couple of hours and my home was spotless clean from top to bottom." – Anthony
"All I can say is that I am 100% satisfied, because your employees gave me the best results possible! They stuck to my requirements and also cleaned my home according to the highest standards. I was impressed and I will use your services again for sure, so expect a call from me soon!"- Megan
Our cleaners know just the way to make your property shine bright. We have equipped all of our diligent cleaners with the most thorough effective working equipment and they provide nothing but high standards results. Being an active, professional cleaners in Poplar for years it is more than a job for them.
They like and cherish their job and the opportunity to make people feel better and safer in their own homes. Cleaning can be a complicated process if done right. Sometimes it requires more than a simple washing and rubbing job- some cleanings require a more precise treatment and care which our technicians know all about.