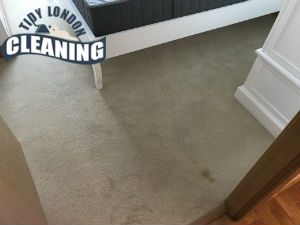 If cleaning is something that you don't like adding on your list of daily tasks, you could go ahead and give our domestic cleaning service a try.
You get along with more important stuff while we do our job which is to maintain your home beautiful and cozy for when you come home.
Everyone who is working with is an expert in the Stratford field and they know what it takes to make the client happy. They know all of the ins and outs and what should and shouldn't be done. They know what they are doing, and they are going to get the job done.
Domestic Cleaning Prices Stratford
Domestic Cleaning Services
Prices
Regular Cleaning

£

19/h

One Off Cleaning

£

20/h

Spring Cleaning

£

20/h

After Builders Cleaning

from £

20/h
We make sure to have every client properly introduced to the service. Every new client gets explained to them how the service proceeds from start to finish and they get all of the details. We want to make sure that they are sure about hiring us.
If the client happens to have any questions that fall into the E15 area, we encourage them to ask away. Not only do we have the answers that they need, we also want to be sure that the client know what they are paying for.
We bring the posh lifestyle to the everyday Londoner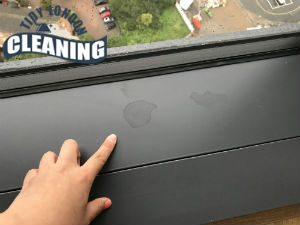 After the domestic cleaning service is hired, the cleaning team is notified and they take over from there. The technician appointed for the client is going to make sure that they arrive at the client's home right on time.
There is no wasting of time when the technician arrives at the client's home. They get to work right away, and they bring along with them some very high standards and professionalism.
Our entire cleaning team tend to be a bit of perfectionists so the client should expect nothing less then excellent results.
"I have been enjoying your regular domestic cleaning services for two years now and I intend to keep doing so until the day I die. Your technicians are so thorough and dedicated that even the space between the furniture and walls is always sparking clean. I recommend your services – Paulette"
The service is carried out equally for every client.
The cleaning products that our cleaning team uses are safe for the environment and their health.
The client doesn't pay for any consumables used by out team.
The client has control over the service. They can move around the schedule if they need.
"Thank you for making my home a much nicer place. It was very nice having your cleaners over, they were very nice and friendly and the cleaning they performed is of a very high standard. Their task was to clean our two bedrooms and they did it perfectly. The wardrobes were cleaned from both sides and shines to perfection, so was under the beds and any other objects inside. – Thomas"
Facts About Stratford
You have probably heard the name Stratford – this revamped London neighbourhood became widely popular with the 2012 Olympic and Paralympic Games. Stratford was renovated and various new restaurants, bars and public buildings were built.
They contrast the traditional Stratford buildings in a beautiful way. Stratford is home to the Queen Elizabeth Olympic Park, which was built to serve the Olympic games of 2012. Here is also the enormous Westfield Stratford City shopping mall which is one of the biggest shopping venues not only in England, but in all Europe, too.
Where to eat in Stratford? Where not to! The Darkhorse Restaurant with a Spanish- and Italian- inspired menu (and a mind-blowing selection of ales and wine) is one of my favourite venues, but is not at all the only one. You want something more extravagant? Then pay Bat & Bar a visit. This ping pong bar will amaze you.
"Your domestic cleaning service has truly made my home much nicer and welcoming. Last week I had a cleaning appointment with you which included cleaning our living room and kitchen. The cleaning is clearly very professional and thorough. The wooden surfaces is mirror-like clear. – Keith"
"I don't know what I would have done without your domestic cleaning service. I have called on you more than enough to know that you deserve the most credit in this business. Your technicians are extremely well-trained, behave and appear very professional. The cleaning they carry out is also impressive and very thorough on its own. – Ben"
There are many reasons to book a professional domestic cleaning. It saves time and boasts the aesthetics of your home. If you are interested in such a cleaning service, feel free to contact us. Our team consists of diligent and comprehensive cleaners, who can visit you quickly everywhere in Stratford.
With us you receive a professional cleaning service that includes all required chores in a household. However, our team can work also as per list with preferred areas. We know that your home has its own specifications. Our mission is to deliver you a cleaning solution in relation to your individual needs. To learn more about us turn to our support centre.