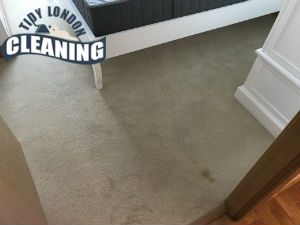 Our domestic cleaning service is the option that many people are going for. We are selling the Willesden market like hot cakes. We make sure that our clients come home to a cozy home every day as our cleaning team carries out the service with professionalism and very high standards.
Our service is not just for families. We cover workplaces and public spaces as well, so whoever is interested can just give us a call.
Domestic Cleaning Prices Willesden
Domestic Cleaning Services
Prices
Regular Cleaning

£

19/h

One Off Cleaning

£

20/h

Spring Cleaning

£

20/h

After Builders Cleaning

from £

20/h
When someone contacts us for the service, if that person is a new client, we make sure to first introduce them to the domestic cleaning service before anything else. We do this to make sure that the client is certain weather or not they want to hire the service.
When the person calling has questions surrounding the NW10 area, we provide them with the answers that they need. We want to make sure that all of our clients are properly informed and know what they are paying for.
When the domestic cleaning service is hired, we notify our cleaning team and one of them is appointed for the client. The cleaning team are strict with their schedules and they are always on time.
Our team is trained and they can handle whatever challenge comes to them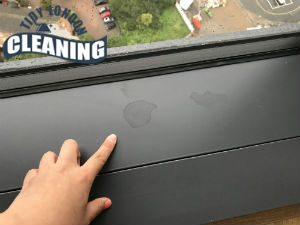 When the cleaner arrives at the client's home, they start work right away. All of our cleaners are perfectionists who make sure that the client is happy and high standards are met.
The cleaner basically follows a regular list of chores, the difference being that our team does the job a lot faster and a lot better. The cleaning products that our team uses are selected to be safe for their health and environmentally friendly.
"I thank you from the bottom of my heart – thanks to your domestic cleaning services, my home is clean again. As a busy stay-at-home mum, I rarely have enough time and energy left to deal with the condition in the house and I have to admit, it was pretty messy. But, thanks to you, it's all good now – Meredith"
The client has control over the service. They have the options to reschedule if they need to or cancel the service.
The client does not pay for any consumables that are used by our cleaning team.
The service is carried out equally for all clients.
Our team has faced the worst case scenarios and have handled them. The client should not feel awkward.
"I can always rely on this company when it comes to the cleanliness of my home. They offer an amazing domestic cleaning service and their cleaners are the biggest professionals I have ever met. My home is always sparkling clean and properly disinfected after their service. The quality of their work never stops to amaze me. – Darius"
Facts About Willesden
Willesden is located in the north-west part of London and is 5 miles away from Charing Cross. The name of the area is Anglo-Saxon and means "the Hill of the Spring". The census made in 2011 showed that the population includes 20% White British and 22% Other White.
Where can you go if are in Willesden? There is a big variety of shops, restaurants and pubs in the area. The restaurants which definitely deserve your attention are "Haberanos", "Mezzoroma", "Sushi Masa" and etc.
If you are looking for a place to show you the beautiful nature of London, be sure that there are many parks which you can go for a walk. Some of them are Gladstone Park – the major park in the area, which is also the most popular one.
Roundwood Park is also appropriate for you, especially if you want to watch the fireworks on every Guy Fawkes Night.
"I can never trust another company when it comes to the cleaning chores in my house. This is why I always hire this company's professional domestic cleaning service and I am sure that every corner of my home will look as good as brand new. The price is always to my liking, too. – Adelia"
"I am sure that the professionals of this company will never let me down since they always perform a wonderful domestic cleaning service when I hire their help. The tools and products which they use are always with a very high quality and the results that follow the sessions are always brilliant. – Laura"
The problem that you have with the cleaning of your home will be solved very easily if you leave everything in our hands. We are professionals in the cleaning sphere and you will definitely get not only the desired results, but even better ones.
Don't miss this chance if you live in Willesden where our company is located. We will put the sparkle back into your home and will make it 100% spotless clean. For this aim, our specialists will use the help of the best cleaning equipment possible, which is provided to us by leading manufacturers in the branch.