If you are in need of help during your moving out we can provide it. With our end of tenancy cleaning service you will be having the best moving out experience ever. You will not have to worry about the unnecessary stuff like cleaning while you handle other important things. Contact us to get the highest quality and highly affordable end of tenancy cleaning service on the Abbey Wood market.
End Of Tenancy Cleaning
Prices
Studio Flat

from £

89

One Bedroom Flat

from £

139

Two Bedroom Flat

from £

165

Three Bedroom Flat

from £

189
Processes of the service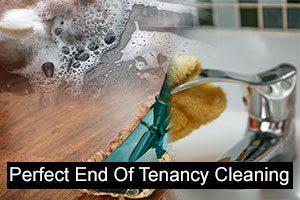 First you will have to call us. Our costumer support will turn their full Attention to you, explaining how the entire service works step by step along with the hiring process. If you happen to have any questions that fall in the area of Abbey Wood our team will have the answers to them.
You will then be left to decide weather or not you want to hire the end of tenancy cleaning service. Note that our team will not force you to make purchases that you don't want to.
On the appointed date you have chosen, our cleaners will arrive and get to work immediately. They will start by cleaning all the walls, doors and windows. After that, they will clean up the dust from even the most obscure areas, polish the furniture, thoroughly clean up the kitchen and the bathroom and vacuum every furniture, wall, carpet and rug.
The company's history
We established ourselves several years ago and we primarily consisted of a small team which was passionate to work in the Abbey Wood filed. We helped out a handful of people by providing them with exceptional end of tenancy cleaning service and from their support we started growing and gaining more clients. Our team began to gain more experience and the quality of the service we provided before has now become much higher. So when it comes to moving out, we're here to help.
Services We Provide
Carpet Cleaning
Oven Cleaning
Domestic Cleaning
Builders Cleaning
Flat Cleaning
Office Cleaning
Spring Cleaning
Upholstery Cleaning
The cleaners will make sure that all requirements are met for the total return of your deposit. That way, the amount you will pay for the service will be far less than what you would lose from the deposit.
Reliable Pre-tenancy Cleaning Services in London
The pre-tenancy cleaning of your new property is an important part of your moving in process. However, it may be a complicated task. If you are willing to start your new life in a clean and tidy place, you should get rid of all dust, waste and grime that may be found there. This is required both in brand new properties where construction will leave debris and waste all over the place, as well as in places where previous tenants have left grime, dirt and other debris all over the place. The main reason why this type of cleaning may be complicated is the fact that most grime is in places that are usually ignored or out of sight. If you are willing to enjoy your new place in its best condition, give our office agents a call. We will provide you with a professional pre-tenancy cleaning service performed by skilled professionals. They know exactly where to look for dust and grime and how to efficiently get rid of it. Find a list of easy to miss but important areas in each property below.
Benefits of booking our Pre-tenancy Cleaning:
You will be able to save time and effort. Moving into a new place can be exciting but you will probably be preoccupied with packing, organising the moving process, etc. By booking our company you will be able to enjoy the process, keep good memories and start on a clean slate.
If the previous inhabitants of your flat left without cleaning, you will experience bad odours, smells and a lot of grime. We will ensure that no traces of them remain – any scents, stains, and personal items that may have been left behind will be removed.
You will be able to enjoy a clean property where your entire family will be safe and healthy. We do not use conventional chemical-free cleaning solutions. We exclusively use non-toxic, eco-friendly cleaning products that will not endanger the health of your dogs or children. Trust us with your house – we guarantee high quality results.
your flat will be thoroughly cleaned by some of the best cleaning experts. We always aim to satisfy our consumers' needs the best we can and always guarantee the good quality of our services. Ever surface and corner of your home will be left immaculate.
A list of cleaning chores that demand particular focus:
Carpets – you will be surprised by the amount of dirt, dust and germs that are hiding in the fibres of your carpet or upholstery. To provide great results, we will steam clean their surface and ensure all stains and irritants have been removed. The area will be disinfected.
Bathroom – the large amount of moisture and warmth make the bathroom a favourite place for germs, mould and other grime. This area of the property has to be thoroughly cleaned with powerful solutions and tools to get rid of those. This is exactly what our professionals will do as part of the service.
Kitchen – your kitchen will be left immaculate by the end of the service. All signs of grease and grime will be eliminated and the entire area will be disinfected by our expert cleaning technicians.
Hard to reach or hidden places – most of the dirt and grime hidden in a property cannot be easily seen. The fact that the areas that need to be cleaned are so easy to miss makes the cleaning process hard and complicated to carry out. Our cleaning experts will reach all of them and thoroughly clean them.
Disposal of items and waste – To maintain your new home clean and healthy, you may need to get rid of certain objects and replace them with new ones. Personal or often used things include toilet seats, bathroom carpets and curtains, pillows and so on. We will thoroughly check them for you and clean or replace them as necessary. You will be able to relax in your spotless, hygienic house.
Our satisfied clients
"What I did not know when I hired you was how good you actually were! I have never seen this place this clean before. You really did clean every nook and corner as the commercial said! I will recommend your end of tenancy cleaning to all my moving-out friends! – Lena
"Your amazing end of tenancy cleaning service saved me so much trouble that I do not know how to thank you enough! I could never do it this good on such short notice, but you did! I even got my deposit thanks to you and your team of professional cleaners. – Cathrine"
"If it wasn't for the hard work of the cleaners of this company I wouldn't have been able to get my full deposit back on my moving out day. I am very happy that I decided to book their end of tenancy cleaning service. The cleaners managed to give the accommodation I was vacating a sparkling clean look in no time. – Mia"
"I am never trusting any other company when I need to move out. I am so glad that I came across the end of tenancy cleaning service of this company and I must say that I was pleasantly surprised by the quality of their work because the fee which I was charged wasn't high at all. – Ethan"
If you haven't cleaned deeply your leased property on regular basis, preparing it for the inventory inspection can be quite a task. Save your time and efforts by booking our professional end of tenancy cleaning.
We have wealth of experience in the cleaning industry. Rest assured that your former home will be in excellent condition when the inventory clerk rings the bell. In our service is included a thorough cleaning of everything in the property with the provision of professional cleaning equipment.
You can count on us everywhere in Abbey Wood any day of the week. The best part, however, is that our end of tenancy cleaning is a guaranteed service.