Every tenant wants to keep their security deposit at the end of the tenancy and this means doing a fine job cleaning the rental unit. As moving out is often linked with numerous other responsibilities, not everyone is able to spend a lot of time cleaning. If you are interested in booking a first class end of tenancy cleaning in the area of Acton, don't miss to give us a call.
What we have for you is a cleaning service of high-quality and a guarantee for a positive outcome. Our dedicated operatives have vast experience in cleaning post tenants and regardless of the current condition of the property, every room will be spotless when the inventory clerk rings the bell.
End Of Tenancy Cleaning
Prices
Studio Flat

from £

89

One Bedroom Flat

from £

139

Two Bedroom Flat

from £

165

Three Bedroom Flat

from £

189
End of tenancy cleaning in accordance with your landlord's standards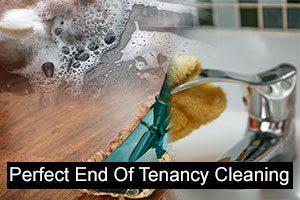 In order to deliver adequate cleaning solutions to our customers in Acton, we have developed a service that includes a thorough cleaning of the kitchen, all living areas, bedrooms, overall dust and grease removal, etc. Our operatives are supplied with the latest equipment, which enables them to tackle every cleaning challenge with conviction. They work every time in a fast and sufficient manner, ensuring a pristine level of cleanliness.
For your peace of mind, our representatives have undergone extensive training, where they acquire the necessary professional qualification to carry out a competent end of tenancy cleaning. They will stay with you until every square meter of your property is cleaned completely. We are fully aware of the fact that your landlord expects nothing but scrupulous cleanliness and it is our priority to ensure it.
Smart and effective cleaning solutions
With our guaranteed end of tenancy cleaning, you are always on the safe side. For your own assurance, we give you the possibility to inform us of any cleaning issues within 48 hours upon completion of our cleaning. In this case, we will come back for a re-clean.
Services We Provide
Carpet Cleaning
Oven Cleaning
Domestic Cleaning
Builders Cleaning
Flat Cleaning
Office Cleaning
Spring Cleaning
Upholstery Cleaning
If your leased property in Acton also requires a deep overall cleaning, all you need to do is contact our support centre. We guarantee that our prices and short-term response will suit your taste completely. .
Reliable Pre-tenancy Cleaning Services in London
A thorough cleaning of the entire property is essential before you can begin to enjoy your new home. If you want to start fresh in a clean environment, give us a call and schedule our pre-tenancy cleaning service. It is important to have this work completed by professionals because it typically necessitates the use of specialised gear and supplies, as well as a specific technique. The major reason for this is because a lot of the filth may be difficult to remove or simply hidden. If you are moving into a freshly constructed home, there may be dust, filth, and industrial waste. However, if you are moving into a property that has already been occupied, there may be odours, stains, and rubbish left behind by former occupants. Trust our professionals with this duty; they will clean the entire property and prepare it for your visit. Please do not hesitate to contact us; a lot of the filth that needs to be cleaned is often hidden in areas that are easy to overlook. See what those areas are below.
Benefits of booking our Pre-tenancy Cleaning:
You will be able to save time and effort. Moving into a new place can be exciting but you will probably be preoccupied with packing, organising the moving process, etc. By booking our company you will be able to enjoy the process, keep good memories and start on a clean slate.
If the previous inhabitants of your home left without cleaning, you will experience bad odours, smells and a lot of grime. We will ensure that no traces of them remain – any scents, stains, and personal items that may have been left behind will be removed.
Your new property will be thoroughly cleaned and disinfected with the use of top grade professional cleaning solutions. All of them are non-toxic, free of harsh chemicals, biodegradable and eco-friendly. Both your children and your pets will be safe and enjoying a beautiful, disinfected new home.
You will receive one of the best, highest quality cleaning solutions available on the market. We only working with experienced, knowledgeable experts that will ensure that your entire property has been thoroughly cleaned and disinfected.
A list of cleaning chores that demand particular focus:
Carpets – carpets that have not been cleaned on a regular basis may be full of stains, dust, filth, and allergens. We will steam clean them with professional quality equipment and strong yet non-toxic cleaning chemicals that will not damage the surface.
Bathroom – all the deposits, mould and germs make cleaning the bathroom a complicated task. Lucky for you, our cleaning technicians will use the powerful, free of toxic chemicals cleaning solution we supply them with to thoroughly clean and disinfect the entire area.
Kitchen – all grease, grime and germs will be eliminated from your kitchen area – our professionals will scrub and disinfect all kitchen surfaces. You will be able to enjoy an immaculate cooking area that is free of dirt and buildup.
Hard to reach or hidden places – the previous tenants may have left without properly cleaning the property. That will result in dust and grime collecting in unexpected areas that are usually neglected during the cleaning of the property. Our professionals know where these places are and how to make them polished and spotless.
Disposal of items and waste – as part of the cleaning service, our professionals will inspect and clean/replace items that have been left by the previous tenants and cannot be used by you. Those can be bathroom rugs, unprotected mattresses, toilet seats, bed linen, pillows and other objects that are used for personal hygiene and are best not shared. You will be able to enjoy a clean and sanitary home.
Our satisfied clients
"Thank you very much for the excellent end of tenancy cleaning. Without the help of your cleaners I wouldn't be able to meet the requirements of my landlord. The price that I paid for your professional help was more than fair. You really do what you say. – Anne"
"Cleaning is not my thing, so I needed someone to prepare the leased property for the inventory inspection. A friend recommended your company and after several days your cleaners visited me. Very polite and hard-working fellows. It was a pleasure to work with them. – Willie"
" For my great surprised you managed to clean my entire apartment to perfection. I was a sloppy cleaner and the fact that I was absolutely slammed with running errands and relocating I had no intention of cleaning the place on my own. Luckily I had your to do it instead of me and I you did an very pleasing job. – Julian"
" I will not hesitate to employ your services if I ever decide to move again. It has been a pleasure watching your cleaners work and I couldn't be happier with the end results that you managed to pull out. Thanks to you the landlord found out the cleaning to be more than enough and gave me back my deposit. – Jake"
If you are vacating your rental place and you are looking for a fast and efficient way to achieve the best look for your landlord's property, you can always count on our company and the end of tenancy cleaning service which we offer. Call us any time and we will gladly provide our professional help.
We are always ready to prove you that we are the best cleaning company in Acton. Share all of your requirements with us and we will match them in no time and with ease. Our professional cleaners always utilize cleaning tools and products which can achieve a spotless look for any accommodation.