Our cleaning company's main priority is your satisfaction with the provided results in cleaning. For long years we have been supplying Anerley with our end of tenancy cleaning services. We have helped great number of tenants, landlords and real estate agents. To your great relief our prices are very competitive and booking with us is very easy. Establish a contact with us and you will not be sorry.
For us mutual trust is one of the most important things in a relation between a company and a customer. That is why we want you to believe in us and in exchange you will receive the most amazing results when speaking about cleanliness.
End Of Tenancy Cleaning
Prices
Studio Flat

from £

89

One Bedroom Flat

from £

139

Two Bedroom Flat

from £

165

Three Bedroom Flat

from £

189
Promising end of tenancy cleaning services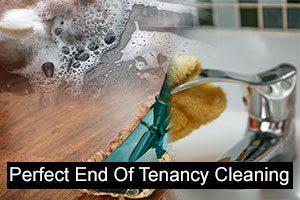 We know that for you it is of great importance to let someone you can trust in your home. We can surely say that our cleaners are the most reliable in the entire Anerley. They have undergone special practices and we have their backgrounds checked. All of them are with clear criminal records and are vetted. You can absolutely put your trust in their cleaning skills and interpersonal qualities. They are unbeatable in providing you with immaculate cleanliness.
There is only one planet that can support human life. For this purpose we do our best to preserve it as long as possible. We are one of the few companies that does it. We invested in high-end cleaning equipment and products, which are tested to be environmentally friendly and biodegradable. Our green solutions are the best solutions.
Green end of tenancy cleaning services
Once you decide to hire one of our cleaning teams, you will see for yourself how good we are and you would want to take advantage of our other services- house cleaning, carpet cleaning, oven cleaning and many more.

Services We Provide
Carpet Cleaning
Oven Cleaning
Domestic Cleaning
Builders Cleaning
Flat Cleaning
Office Cleaning
Spring Cleaning
Upholstery Cleaning
Our end of tenancy cleaning services are considered to be the most dependable and respected in all Anerley. We can guarantee every tenant, that he/she will receive the security deposit in full. Every landlord, on the other hand, will be able to put the property on the letting market soon enough. Give us a ring for booking.
Reliable Pre-tenancy Cleaning Services in London
Deep cleaning your new rental property before bringing in your belongings is essential. It might help you begin your new life with a fresh start. Unfortunately, cleaning a house is a difficult task. New construction can leave dust and rubbish in hidden corners, but buying an existing home that has been lived in implies that the cleanliness of your home will be determined by the previous occupants' lifestyles. You may discover specific components that need to be repaired or replaced when cleaning. You'll need a variety of cleaning tools, as well as time and experience, to carry out the work effectively. While moving might be thrilling, the cleaning procedure may be too difficult for you since there are a few spots that are critical to clean but are frequently overlooked. See what they are below, then book our pre-tenancy cleaning service and leave the rest to us. Everything will be completely cleaned and disinfected so there is nothing for you to worry about.
Benefits of booking our Pre-tenancy Cleaning:
Trust our cleaning experts with the cleaning of the property and avoid being overwhelmed by the moving process. All left for you will be the packing and organising of your belongings. Our professionals will take care of the entire cleaning process and you will be able to move into a clean and tidy place.
To enjoy your house in its finest shape and be able to have a fresh start there, all traces of former renters must be removed. Our skilled cleaners will handle this. Your home will be spotless and ready for you.
During the cleaning procedure, professional, non-toxic materials will be employed. While most grease and filth require powerful treatments, store items may contain hazardous chemicals, especially when applied all over the place. Throughout the service, we use ingredients that contain no of harsh chemicals but are very powerful.
Experienced and qualified workers will deep clean and disinfect every area of the property. We promise that the job we deliver will be of the highest quality in the region. Your future home will be prepared for you to move in straight away.
A list of cleaning chores that demand particular focus:
Carpets – a lot of dust, grime and other debris may end up embedded in the fibres of the carpets/upholstery at home, that is especially if the area has not been cleaned regularly. Lucky for you, we offer high quality steam cleaning where we use top grade tools and products and ensure 100% efficiency in stain elimination.
Bathroom – to have a properly clean and healthy bathroom, professional tools and products are required. Our professional cleaners will arrive fully equipped and ensure that no deposits, mould or signs of germs have been left behind.
Kitchen – when a kitchen has not been cleaned in a while, it will end up being covered in grease, grime and burned food particles. To get rid of those, our professionals will use the powerful cleaning solutions we supply them with. Your kitchen will be spotless.
Hard to reach or hidden places – to properly clean the entire place, you should not skip the various hidden areas around the property. They hide dirt, dust, grime and germs. Our cleaning experts will make sure that everything has been deep cleaned and disinfected.
Disposal of items and waste – if you are willing to enjoy a completely clean and disinfected property, you may consider replacing or disposing of certain items. Those may be toilet seats, pillows, rugs, shower curtains and bed linen left behind by the previous tenants. Our professionals will ensure that those have been replaced with new, hygienic items that will allow you to live in clean and healthy conditions.
Our satisfied clients
"I didn't have any time for cleaning before I move out and your company was recommended to me. The cleaning crew arrived exactly at 10 o'clock as it was the arrangement and directly got to work. After several hours the property was in impeccable condition. Excellent service! – Freddy"
"I recommend this company to everyone who needs professional end of tenancy cleaning. I used their services several days ago and I can't recommend them enough. The cleaners were friendly and polite as well as diligent and comprehensive. Would definitely call them again. – Victor"
"What I liked most about your cleaning company is the fact that your technicians were really careful and they cleaned every inch of my rented property without exceptions. I had no problem getting my deposit money back and I will definitely book your services when my next tenancy is due – Lilly"
"Moving out is never easy. But when you have to clean your property before moving out – that's when it gets really difficult. Thanks to Flynn who gave me your number, I booked your end of. I recommended you to everyone in the apartment building – Wynonna"
When you are about do move out, do not forget to clean your rented property before leaving. If you do a good job, you will receive a full refund on your deposit money. Do a bad job, though – and you will have to leave with no refund.
Knowing how much you have already invested in your property, we would like to help you get your deposit money back. We are based in Anerley and we offer professional end of tenancy cleaning services at appealing rates. Choose us and we will make your property shining clean in no time.