Before leaving a leased property everyone is required to perform end of tenancy cleaning and ensure a high level of hygiene for the next tenant. In case you don't feel confident enough to tackle this tough assignment on your own, you are welcome to ask for our professional help. Our hard-working and experienced cleaners are always available to assist you.
We are a serious and trustworthy company in Bankside with extensive experience in the field of cleaning. With us you are guaranteed to receive a reliable cleaning solution, peace of mind and the most important a guarantee for a worry-free moving out. For your convenience, we are open 7 days per week and a weekend appointment with us won't cost you any additional expenses.
End Of Tenancy Cleaning
Prices
Studio Flat

from £

89

One Bedroom Flat

from £

139

Two Bedroom Flat

from £

165

Three Bedroom Flat

from £

189
End of tenancy cleaning provided by the experts in Bankside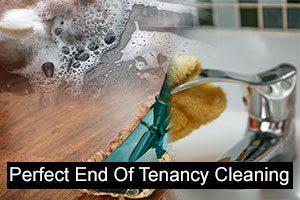 Especially for our valued customers, we have developed a service that includes comprehensive deep cleaning with the provision of up to date cleaning equipment. We know that your landlord expects to see the property in impeccable condition and we won't disappoint them. After our performance, every room will be completely free of grime.
There are many reasons for our tremendous success in the field of cleaning. What we consider our most valuable asset, however, is the team of experienced and knowledgeable cleaners, who would always go the extra mile and deliver a service of great value to our clients. We take pride in their ability to deal with all types of cleaning issues and exceed the expectations of every landlord.
A cleaning company that understands your needs completely
With us your deposit is in safe hands because our end of tenancy cleaning has a 48-hours guarantee. If your landlord is not completely satisfied with the achieved level of cleanliness, you only need to notify us and we will visit you for a re-clean.
Services We Provide
Carpet Cleaning
Oven Cleaning
Domestic Cleaning
Builders Cleaning
Flat Cleaning
Office Cleaning
Spring Cleaning
Upholstery Cleaning
Stay on the safe side and book our impeccable end of tenancy cleaning. You can find us easily in the entire Bankside and we guarantee that your landlord will be extremely satisfied with our performance. Give us a call and request your free price estimate.
Reliable Pre-tenancy Cleaning Services in London
Deep cleaning your new rental property before bringing in your belongings is essential. It might help you begin your new life with a fresh start. Unfortunately, cleaning a house is a difficult task. New construction can leave dust and rubbish in hidden corners, but buying an existing home that has been lived in implies that the cleanliness of your home will be determined by the previous occupants' lifestyles. You may discover specific components that need to be repaired or replaced when cleaning. You'll need a variety of cleaning tools, as well as time and experience, to carry out the work effectively. While moving might be thrilling, the cleaning procedure may be too difficult for you since there are a few spots that are critical to clean but are frequently overlooked. See what they are below, then book our pre-tenancy cleaning service and leave the rest to us. Everything will be completely cleaned and disinfected so there is nothing for you to worry about.
Benefits of booking our Pre-tenancy Cleaning:
The time you will save by trusting our professionals with the cleaning of the property will allow you to organise your entire move better, have time to pack and organise your belongings and simply enjoy the entire process. We will ensure that we exceed your expectations.
The previous tenants may have skipped the end of tenancy cleaning of the property when leaving. We will ensure no signs of their life there will be left behind – all odours, stains and personal objects that may be left behind will be eliminated.
You may rest assured that our professional cleaners will only use high quality, professional grade tools and products that are eco-friendly, biodegradable, free of toxic chemicals, yet super efficient against stains and grime. your apartment will be clean and healthy for your arrival.
The quality of the cleaning solution you receive from our company will be one of the highest in the industry. You may rest assured that our expert cleaning technicians will use all their skills and knowledge to eliminate all germs and rime from all areas of your home.
A list of cleaning chores that demand particular focus:
Carpets – carpets that have not been cleaned on a regular basis may be full of stains, dust, filth, and allergens. We will steam clean them with professional quality equipment and strong yet non-toxic cleaning chemicals that will not damage the surface.
Bathroom – all the deposits, mould and germs make cleaning the bathroom a complicated task. Lucky for you, our cleaning technicians will use the powerful, free of toxic chemicals cleaning solution we supply them with to thoroughly clean and disinfect the entire area.
Kitchen – when a kitchen has not been cleaned in a while, it will end up being covered in grease, grime and burned food particles. To get rid of those, our professionals will use the powerful cleaning solutions we supply them with. Your kitchen will be spotless.
Hard to reach or hidden places – to ensure that the entire property is thoroughly cleaned, our professionals will reach a number of hidden places and thoroughly clean them. They will scrub and disinfect the areas, leaving no trace of dust or grime.
Disposal of items and waste – If the home you are moving into has already been occupied, you may want to consider replacing a few things. Mattresses, toilet seats, and carpets, for example, should be kept private and not shared. Our team of cleaning experts will check these goods and advise you on how to proceed. Remember that replacing these objects will help you achieve the immaculate conditions you want to live in.
Our satisfied clients
"I have been extremely satisfied with the End of tenancy cleaning service! Do was my landlord! I actually heard about you from him, he said that you are the best ones in the area. I got my deposit back and everything is great! – Mike"
"What I want to say is THANK you for cleaning my apartment at the end of my tenancy. You really know what you are doing. You have cleaned areas I have neglected for years and now the place looks really clean. I got a full refund of my security deposit as well. – Carla"
"I am now convinced that the cleaners of this company are amazing professionals. I booked their end of tenancy cleaning when I was moving out and they achieved a brilliant look for the property I was vacating. My landlady was so happy with the condition of her place and she gave me back my entire deposit. – Masson"
"If only I knew earlier about this company and their end of tenancy cleaning service. I booked their help last month when I was moving out and it took the cleaners no effort to impress my landlord with the final look of his property. The place was sparkling clean, indeed, and I got my full deposit back in no time. – Elliot"
Many deposit disputes are a result of incomplete final cleaning. We have vast experience in liaising with landlords and checking clerks, which give us the possibility to provide high-quality end of tenancy cleaning services. If you are about to leave a property in Bankside, feel free to turn to us. Our committed cleaners will visit you right away and make sure that every nook and cranny of the property are left free of grime.
Working with us is beneficial for every tenant. Our service has a 48-hour guarantee, which means that if the landlord has any remarks on the achieved standard of cleanliness, we will come back and clean the desired areas free of charge.