Changing your place of dwelling can be so stressful, especially when you have so many things to think about and so many responsibilities on the top of your head. You as a tenant are expected to clean the leased property properly and thoroughly.
Do you really think you are capable of performing such staggering results? Most people see themselves as good cleaners but half an hour after they have started cleaning, they feel powerless and irritated. Do you want to cause to yourself such stressful and energy-consuming experience?
End Of Tenancy Cleaning
Prices
Studio Flat

from £

89

One Bedroom Flat

from £

139

Two Bedroom Flat

from £

165

Three Bedroom Flat

from £

189
Prepare yourselves to witness outstanding performance by our excellent cleaners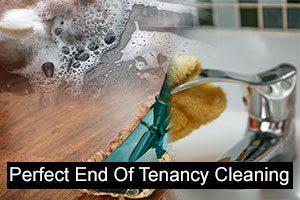 For your peace of mind we have employed only vetted and background-checked housekeepers. We have provided them with the necessary introductory training courses which helped them achieve top rated end of tenancy cleaning outcome. They will not stop until you are fully satisfied. They are absolutely prepared to deal with any kind of cleaning challenges and tasks. Put your trust in them because they have proved numerous times that they are the best and we can assure you there are no other cleaners in the entire Barking who can beat their achieved results.
Environmentally friendly cleaning solutions
Our company is one of the few cleaning companies in Barking that invests in utilising only eco-friendly and biodegradable cleaning materials and tools. They are the best available on the market and the most tempting part is that you do not have to pay anything additionally. All of our packages are economically priced and in addition we have many other discounts and bonuses (all the necessary equipment is included in all of them).
Services We Provide
Carpet Cleaning
Oven Cleaning
Domestic Cleaning
Builders Cleaning
Flat Cleaning
Office Cleaning
Spring Cleaning
Upholstery Cleaning
Our end of tenancy cleaning company is based in Barking and our services include performing all the basic household chores. Starting with dusting and removing the cobwebs, then our cleaners will sweep, vacuum and mop all the floors. The windows and mirrors will be shined, all kitchen appliances and surfaces will be wiped and polished. With us you can goodbye to grime, dust and bacteria and say hello to your pre paid deposit.
No matter whether you are a tenant, landlord or letting agent, we can provide you with sparkling end of tenancy cleaning services.
Reliable Pre-tenancy Cleaning Services in London
If you are in the process of moving into a new place, you probably would like to be able to enjoy a clean, fresh and well-organised place. To achieve that, a thorough pre-tenancy cleaning is required. However, this may be a hard and complicated task, especially since a lot of grime and dust hides in areas that are out of sight or easily missed. To get rid of everything, you will need a lot of effort, skills and professional tools. Whether you moved into a brand new place or an old property that has been inhabited before, there will be a lot to take care of. To bring the house to a proper condition, book our pre-tenancy cleaning service – we will send a team of professional cleaning technicians that will use the high quality tools and products to eliminate all grime from every corner of the property. The entire place will be left immaculate and ready for you to move into. Here are some of the most important areas that require cleaning but are easy to miss.
Benefits of booking our Pre-tenancy Cleaning:
You will save yourself time and will be able to enjoy yourself while our cleaning team is scrubbing and disinfecting the property. By the end of the service you will be able to move in and begin decorating your brand new, fresh, clean and tidy space.
You will have a clean, tidy, and stunning new house. Our cleaning professionals will work tirelessly to remove all stains, smells, and rubbish left behind by former occupants. You may be confident that you will move into the ideal house.
During the cleaning procedure, professional, non-toxic materials will be employed. While most grease and filth require powerful treatments, store items may contain hazardous chemicals, especially when applied all over the place. Throughout the service, we use ingredients that contain no of harsh chemicals but are very powerful.
Experienced and qualified workers will deep clean and disinfect every area of the property. We promise that the job we deliver will be of the highest quality in the region. Your future home will be prepared for you to move in straight away.
A list of cleaning chores that demand particular focus:
Carpets – you will be surprised by the amount of dirt, dust and germs that are hiding in the fibres of your carpet or upholstery. To provide great results, we will steam clean their surface and ensure all stains and irritants have been removed. The area will be disinfected.
Bathroom – if you want to enjoy your new place in its best condition, you should never skip the bathroom. It is the area where grime, buildup and germs collect the most. Our professionals will ensure everything has been removed. The will use the efficient, non-toxic tools and products we supply them with.
Kitchen – Your kitchen may be stained or smelly – this most probably is because it has not been cleaned in a long time. Our professionals will utilise the specialised equipment and materials we provide them with to remove all buildup and residues.
Hard to reach or hidden places – some people simply do not clean on a regular basis. As a result, dust and dirt will accumulate in unexpected spots that are generally overlooked during property cleaning. Our experts know where to find these areas and how to deep clean and disinfect them.
Disposal of items and waste – To maintain your new home clean and healthy, you may need to get rid of certain objects and replace them with new ones. Personal or often used things include toilet seats, bathroom carpets and curtains, pillows and so on. We will thoroughly check them for you and clean or replace them as necessary. You will be able to relax in your spotless, hygienic house.
Our satisfied clients
"I am extremely satisfied with the cleaners you sent to prepare the property for the inventory inspection. The fellows worked really hard and helped me to keep the deposit. Thank you very much for your professional attitude. Will definitely book with you again. – Jeremy"
"Your company was recommended to me when I was moving out from my previous flat and I need to admit that the property was cleaned perfectly. Your cleaners really helped me a lot and I can't recommend them enough. You definitely know how to treat your clients. – Bridget"
" I had nightmares about cleaning my old apartment and I was so glad when I came across your service- you were diligent and skilled enough to make every surface shine from cleanliness and even remove the stains that I had thought were impossible to clean. – Jill"
" Thank you for making my old apartment perfectly clean for my landlord's sake. I was afraid that he wouldn't give me back the full amount of my deposit after seeing the state of the place, but you guys definitely went over your way to make it the cleanest its has ever been. – Sean"
When the tenancy agreement is about to expire, most people start to think about their deposit money and try to come up with ways to get their money back. Well, there is an easy way to get your deposit money back. All you need to do is clean your rented property.
Or, if you are not a fan of cleaning, you can take advantage of our professional end of tenancy cleaning services. Our cleaning company is based in Barking and we offer affordable end of tenancy cleaning services, available for booking 7 days a week.