When it comes to covering the standards of your landlord at the end of the tenancy, we are the trustworthy cleaning company that you need. Our properly trained and experienced cleaners are here to provide you with the deep and thorough cleaning required for a worry-free moving out and you won't pay through the nose for this.
From us you can expect only professionalism and pristine levels of cleanliness. We know that moving out is linked with deadlines and we can visit you at your preferred time frame in the entire Barnet. Our dedicated cleaners are able to assist you also during the weekend without any additional costs. We are positive that your landlord will find their performance fantastic.
End Of Tenancy Cleaning
Prices
Studio Flat

from £

89

One Bedroom Flat

from £

139

Two Bedroom Flat

from £

165

Three Bedroom Flat

from £

189
End of tenancy cleaning in accordance with the highest quality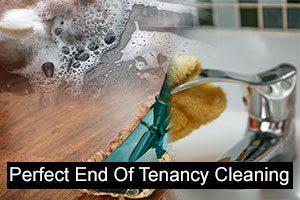 Especially for the needs of our clients in Barnet, we have created a service that includes deep cleaning of every area in a leased property with the provision of professional cleaning equipment. The cleaning session will be carried out by a team of fully trained and capable cleaners with vast experience in the area.
Our disciplined operatives possess the necessary skills and knowledge to meet the requirements of every landlord. They know that you would like to keep the full amount of your deposit and will help you with that. Rest assured that your property will be as clean as new when the inventory clerk arrives.
Flexible cleaning solutions for tenants, landlords and estate agents in Barnet
It doesn't matter if you are in need of professional end of tenancy cleaning or want to prepare your leased property for the new tenants, our dedicated cleaners are competent enough to deliver you a reliable cleaning solution and peace of mind. We are certain that you will find hiring them really beneficial and turn to us again.
Services We Provide
Carpet Cleaning
Oven Cleaning
Domestic Cleaning
Builders Cleaning
Flat Cleaning
Office Cleaning
Spring Cleaning
Upholstery Cleaning
If you want to learn more about our moderate prices and 48-hours guarantee, contact our support centre. We have plenty of obliging call centre agents and they are always happy to answer questions. Once you share your requirements with them, they will provide you with an adequate cleaning solution.
Reliable Pre-tenancy Cleaning Services in London
You surely must be enthusiastic about moving into a new location. However, along with the amazing aspects, there are a lot of duties and jobs that must be completed. One of the jobs that must be completed is a thorough cleaning of the entire property. This can be difficult, especially for someone who is already preoccupied with packing, oranising and other activities. While cleaning a previously lived-in house can be difficult due to all of the filth and garbage left behind by the past tenants, complete cleaning of a brand new building involves dust and industrial waste disposal. Book our services if you want to be able to move into a lovely home. We will supply you with a high-quality pre-tenancy cleaning service performed by trained professionals. They know just how to handle any problem and will ensure that any hidden regions or difficult to reach spots have been thoroughly cleaned. You can find a list of important areas that are easy to miss below.
Benefits of booking our Pre-tenancy Cleaning:
You will save yourself time and will be able to enjoy yourself while our cleaning team is scrubbing and disinfecting the property. By the end of the service you will be able to move in and begin decorating your brand new, fresh, clean and tidy space.
If the previous inhabitants of your apartment left without cleaning, you will experience bad odours, smells and a lot of grime. We will ensure that no traces of them remain – any scents, stains, and personal items that may have been left behind will be removed.
All cleaning products used on your home will be of the finest quality and exceptionally effective against oil and dirt. They are also entirely organic, biodegradable, and do not contain any harsh and hazardous chemicals. Your health will not be jeopardised in exchange for a clean house.
During the procedure, every corner of the property will be deep cleaned and disinfected by experienced and skilled professionals. We guarantee that the quality of the work we deliver will be one of the best in the area.
A list of cleaning chores that demand particular focus:
Carpets – carpets and upholstery require deep cleaning once in a while in order to stay dust and stain free. You will be surprised by how much grime hides in their fibres. To efficiently get rid of all that and disinfect the entire surface we will use professional steam cleaning equipment.
Bathroom – one of the most important aspects of the cleaning procedure is the deep cleaning of the bathroom. Strong chemicals and a lot of wiping are normally involved. Our specialists know how to tackle all challenges in the most effective way using non-toxic products..
Kitchen – All grease, filth, and bacteria will be removed from your kitchen – our experts will scrub and disinfect all kitchen surfaces. You will be able to enjoy a spotless cooking area free of bad smells and stains.
Hard to reach or hidden places – the previous tenants may have left without properly cleaning the property. That will result in dust and grime collecting in unexpected areas that are usually neglected during the cleaning of the property. Our professionals know where these places are and how to make them polished and spotless.
Disposal of items and waste – when moving into an established house it may be best to simply throw away certain items and replace them. Our professionals will inspect those and will suggest a suitable approach. Keep in mind that rugs, toilet seats, shower curtains, pillows and mattresses ( if there has not been a protective cover placed) are best replaced. These are personal items that are worth investing in.
Our satisfied clients
"I didn't have any free time when I was moving out and needed to hire someone to prepare the leased property for the inventory inspection. Your cleaners did a great job and that was deeply appreciated. I would certainly book with you again. – Mathew"
"I came across this company when I was searching for a professional end of tenancy cleaning. Their prices seemed fine and I decided to give it a try. The cleaners who visited me did their best and the property was in impeccable condition for the inventory inspection. – Bob"
"Thanks to the wonderful work of this company I was able to achieve a spotless look for the apartment I was moving out of last month. The cleaners who carried out an amazing end of tenancy cleaning service used professional tools and products in order to clean every stain. The final look of the place was wonderful. – Cynthia"
"I recommend the end of tenancy cleaning service of this company to every tenant who is trying to impress their landlord and get their full deposit back. I booked their help when I was moving out and I can honestly say that they managed to impress both me and my landlord in no time. – Max"
Many tenants struggle to clean sufficiently their leased property at the end of the tenancy. Whether you have too many things to arrange or just don't know how to get rid of those stubborn greasy areas, our company has the right solution for you. Take advantage of our professional end of tenancy cleaning and save yourself the whole hassle that comes along with moving out. Our cleaners will be with you at the first convenient time and won't leave until every room is cleaned entirely.
For your peace of mind, our service has a 48-hour guarantee, so you don't need to worry about your security deposit. Grab the phone and learn more about your trusted end of tenancy cleaning provider in Barnet.