Time to vacate your rental place? Maybe you've just graduated and it is time to go back home or you bought your own house. Whatever the reason, you will definitely want to keep your deposit and this is at what our cleaners are real masters. We are a well established and serious cleaning company based in Bayswater.
Whether it goes about a small flat or several-story house, we have the necessary experience and workforce to ensure the exceptional standard of cleanliness every landlord requires. Practice shows that our individualised solutions worked out for hundreds of tenants. Share with us your request and we will develop a cleaning plan based on the specifications of your leased property.
End Of Tenancy Cleaning
Prices
Studio Flat

from £

89

One Bedroom Flat

from £

139

Two Bedroom Flat

from £

165

Three Bedroom Flat

from £

189
We strive not for success but to be of value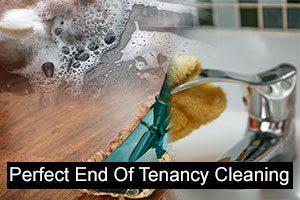 We started as a small cleaning house and after several years of hard work, we are among the most reliable cleaning companies in Bayswater. Our main objective is to deliver not only high levels of cleanliness but also peace of mind. For this purpose, we regularly explore the market for new cleaning solutions and renew the equipment of our highly qualified personnel.
In order to provide the cleaners in our team with the necessary professional qualification, we organise specialised training programs, where they learn to work in a prompt and efficient way, eliminating all types of persistent traces of dirt. They always make sure that every nook is free of grime so you don't need to worry about any problems during the inventory inspection.
End of tenancy cleaning that gives you peace of mind
As landlords and inventory clerks may be pretty demanding, we give you the possibility to inform us if there are any cleaning issues within 48-hours after we have cleaned the property. In this case, we will send our cleaners back to re-clean the specific areas free of charge.
Services We Provide
Carpet Cleaning
Oven Cleaning
Domestic Cleaning
Builders Cleaning
Flat Cleaning
Office Cleaning
Spring Cleaning
Upholstery Cleaning
Our end of tenancy cleaning is suitable for every need. Give us a call and a team of mobile cleaners will visit you at a convenient time and bring your leased property in order for several hours. The best part of working with us is that we can visit you quickly in the entire Bayswater and our prices are more than fair.
Reliable Pre-tenancy Cleaning Services in London
If you are about to move into a new place, you are probably excited. However, along with the good parts, come a lot of responsibilities and chores that need to be taken care of. One of the tasks that need to be performed is the deep cleaning of the entire property. This can be a challenge especially for someone that is already busy with packing and other activities. While cleaning a property that has already been lived in can be tricky because of all the grime and waste left behind by the previous tenants, the thorough cleaning of a brand new property requires dust and industrial waste removal which is not easy as well. If you would like to be able to move into a beautiful home, book our company. We will provide you with a high quality pre-tenancy cleaning service delivered by skilled professional experts. They know exactly how to approach any issues and will make sure that all hidden areas or hard to reach places have been deep cleaned.
Benefits of booking our Pre-tenancy Cleaning:
The time you will save by leaving the cleaning of the home to our specialists will allow you to better manage your entire relocation process, have time to pack and organise your goods, and simply enjoy the entire process. We will ensure everything is perfect for your arrival.
You will be able to enjoy a clean, tidy and beautiful new home. Our cleaning experts will work hard to remove all stains, odours and waste left behind by previous inhabitants. Rest assured that you will arrive at a perfect home.
During the cleaning procedure, professional, non-toxic materials will be employed. While most grease and filth require powerful treatments, store items may contain hazardous chemicals, especially when applied all over the place. Throughout the service, we use ingredients that contain no of harsh chemicals but are very powerful.
Rest assured that your property will be well taken care of. Our expert professionals have the skills and knowledge to thoroughly clean and disinfect every surface and corner of your new property. We guarantee the high quality of the final results.
A list of cleaning chores that demand particular focus:
Carpets – if carpets have not been regularly cleaned, they may be full of stains, dust, grime and irritants. We will steam clean them using professional grade devices, as well as powerful but non-toxic cleaning solutions that will not cause harm to the surface.
Bathroom – bathrooms are usually the hardest to clean in each property. You may rest assured that our professionals will get rid of all the buildup, germs, mould, mildew and grime that has been collecting all over the place.
Kitchen – Scrubbing and high-quality products will be necessary if you want to appreciate your kitchen in its optimum condition. Our cleaning crew will arrive well equipped to remove all stains, buildup and bad smells.
Hard to reach or hidden places – dust and filth accumulate in locations that are normally overlooked during routine cleaning sessions in every home – particularly those that have previously been occupied. Our cleaning professionals are aware of these locations and will guarantee that they are spotless and disinfected.
Disposal of items and waste – If the home you are moving into has already been occupied, you may want to consider replacing a few things. Mattresses, toilet seats, and carpets, for example, should be kept private and not shared. Our team of trained professionals will check these goods and advise you on how to proceed. Remember that these are objects that will play a significant role in your life.
Our satisfied clients
"I used their services several days ago and I can't recommend them enough. The cleaners were really thorough and friendly, they cleaned in detail every area of the leased property and helped me to keep the full amount of my deposit. There is no doubt that I will call them again. – Jennifer"
"Several days ago I used their end of tenancy cleaning and I can't express how satisfied I am with the cleaners who visited me. Thanks to their efficient work, I was able to move out on good terms with my landlord and keep the deposit. Highly recommended cleaning company. – Henry"
"I received a top class end of tenancy cleaning from them. The property was in excellent condition for the inventory inspection and I was able to keep the full amount of the security deposit. This is what I call a reliable cleaning company. See you again for sure. – Jessy"
"I was in desperate need of end of tenancy cleaning and a friend recommended you. The cleaners you sent were very responsive. I asked them to put extra efforts in the living room and the result was great. They made a magnificent performance and helped me get my deposit back. – Cherry"
Our company is a well-established cleaning services provider that is operating in the area of Bayswater. We have been around for a considerable amount of years already. We know that most tenants do not have time to spare on cleaning, especially when they have so many responsibilities on the top of their hands.
For this purpose, we created our end of tenancy cleaning services. Let us take care of the final cleaning while you focus your energy and time on the more urgent matters.
We are open seven days of the week. Feel free to get in touch with us.