If you are moving out, let our professionals take care of the cleanliness in your ex-rental. We are one of the top-rated cleaning companies in Beckenham and we can guarantee you perfect post-rent conditions of your property and the full refund of your deposit.
Our end of tenancy cleaning package includes vacuuming and dusting everywhere in your home, precise cleaning of windows, special treatment of bathrooms and kitchens. We degrease worktops and kitchen appliances, we scrub sinks, showers and bathtubs, and you say goodbye to bacteria, and all sorts of unhealthy elements.
End Of Tenancy Cleaning
Prices
Studio Flat

from £

89

One Bedroom Flat

from £

139

Two Bedroom Flat

from £

165

Three Bedroom Flat

from £

189
Flexible End of Tenancy Cleaning Services, customized cleaning plans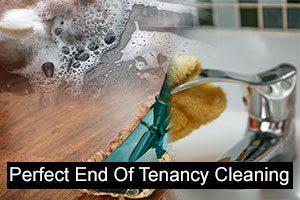 We work with care and precision and we always achieve the highest standards in cleaning. We make sure every detail, every nook and cranny of your home sparkles.
With us you can design your very own cleaning plan according to your budget and preferences. You can include the services you need and you can choose anything from deep cleaning to just a simple "broom swept".
Everyone has had that one tenant who ruined their rental home. The property after such a 'bad tenant' looks as if a bomb has been dropped there. If you want your property rented again, you'll have to sanitize it completely. What to do if you don't have the time to do it? Leave it to us. We are a professional cleaning company working in Beckenham for more than three years. We're everything you need for a clean property.
We will send a team of professional technicians to take care of your property. Our experts are certified and know how to make your home as clean as an operational theatre. Book our end of tenancy cleaning services and your rental property will become appealing to the eye again. With us, you'll not only get your rental space rented, but you'll also have solid grounds for demanding a higher rent as well.
Reliable End of Tenancy Cleaning Services, the best available in Beckenham
If there are areas and items in your home that deserve special attention, let us know. We offer expert carpet care, upholstery disinfection, curtains refreshment, etc. We can take care of anything that you might possibly need and we promise you will be impressed with the results.
Request our services and as an added bonus you will get a re clean guarantee. This unique… has been specially designed to give you additional comfort and to ensure the return of your check-out deposit.
Services We Provide
Carpet Cleaning
Oven Cleaning
Domestic Cleaning
Builders Cleaning
Flat Cleaning
Office Cleaning
Spring Cleaning
Upholstery Cleaning
We work with the best and most experienced end of tenancy cleaners in Beckenham. They know how valuable time is for you and will perfectly organize the entire cleaning process. They will arrive on schedule and will start working immediately.
I na few hours your home will be impeccably clean.
Reliable Pre-tenancy Cleaning Services in London
It is critical to thoroughly clean the new home you are moving into. It will give you a fresh start in life and allow you to enjoy a clean, organised, and healthy environment. However, keep in mind that this sort of cleaning may be rather difficult, especially if you are far too preoccupied with the other chores that come with the moving process. This is due to the vast quantity of filth and grime that exists all over the house, particularly in concealed corners. In addition, depending on the property (whether it is brand new or has been inhabited already), there may be construction debris and grime to remove, filth left behind by past renters, or objects to replace or fix. Schedule an appointment with one of our customer service representatives to save time and effort. Our team of experts will clean everything thoroughly, even spots that are difficult to reach or are often neglected throughout the cleaning procedure. Find a list of some of them below.
Benefits of booking our Pre-tenancy Cleaning:
You will have more time to pack better, organise the entire moving process, have fun and organise your new property the way you want. Our cleaning experts will complete all tasks in a short amount of time and prepare it for your arrival – you will be welcomed by a clean, immaculate property.
To be able to enjoy your flat in its best condition and start on a clean slate, all signs of the previous tenants need to be eliminated. This will be done by our professional cleaners. your flat will be immaculate and ready for you.
You will be able to enjoy a clean property where your entire family will be safe and healthy. We do not use conventional chemical-free cleaning solutions. We exclusively use non-toxic, eco-friendly cleaning products that will not endanger the health of your dogs or children. Trust us with your house – we guarantee high quality results.
Our cleaning solutions are of the highest quality and we will ensure to meet all your needs.. You may be confident that our skilled cleaning specialists will utilise all of their skills and knowledge to prepare your home for your arrival.
A list of cleaning chores that demand particular focus:
Carpets – the quantity of filth, dust, and viruses hidden in the fibres of your carpet or upholstery will surprise you. To get excellent results, we will steam clean their surface and remove any stains and dust mites that may cause allergies. The area will be left spotless.
Bathroom – bathrooms are usually the hardest to clean in each property. You may rest assured that our professionals will get rid of all the buildup, germs, mould, mildew and grime that has been collecting all over the place.
Kitchen – kitchens quickly accumulate all kinds of buildup, oil and other waste that may cause bad odours, stains and unhygienic conditions. Our professional cleaners will approach all those issues in the best way possible and ensure that the area is immaculate.
Hard to reach or hidden places – there may be large amounts of dirt and grime hidden in various areas throughout your entire property. These are usually out of sight or hard to reach. Our professionals will reach all of them and use efficient products to thoroughly clean them.
Disposal of items and waste – as part of the cleaning service, our professionals will inspect and clean/replace items that have been left by the previous tenants and cannot be used by you. Those can be bathroom rugs, unprotected mattresses, toilet seats, bed linen, pillows and other objects that are used for personal hygiene and are best not shared. You will be able to enjoy a clean and sanitary home.
Our satisfied clients
"Your cleaners did a great job cleaning my leased property yesterday. They arrived exactly at 10 o'clock and directly got to work. After several hours, every room was perfectly clean. It was a pleasure to communicate with these responsive young people. – Simon"
"I recommend this company to everyone, who is need of end of tenancy cleaning. I recently used their services and need to admit that their cleaners are real masters. They managed to restore the initial cleanliness of the property just for several hours. This is what I call a reliable company. – Stacy"
"Knowing how busy my friend was with the moving out, I didn't want to be as busy as she was. That's why I opted to leave the cleaning of my old rented place to professionals and so I booked your company. I was really pleased to see my rented property sparkling clean – Jennifer"
"This spring I booked your company's professional end of tenancy cleaning services. I just want to say that you did an amazing job and I will definitely book your services again. I got my deposit money back in full and your team made my property look as good as new – Bobby"
According to the tenancy agreement, tenants are expected to leave the rented property in a good looking condition in order to keep full refund on the security deposit. If you are one of those tenants who cannot manage to find time to do the cleaning on their own, you can always turn to our company and we will lend you a hand.
Our head offices are located in the area of Beckenham. You can visit us directly or you can give us a call. We are more than happy to inform you that our rates are more than economical.