Do you know that you don't need to go through the awful process of moving out alone? We are right by your side – from the end of tenancy cleaning, to the pre move in cleaning, our professional end of tenancy cleaning services are the best in Bethnal Green.
We all know how nasty landlords can be with their strange demands and requirements. For example, if you don't deliver professional end of tenancy cleaning, bad blood between you and the landlord will be the least of your problems – most landlords will keep the full amount of your deposit if you don't book professionals for the end of tenancy cleaning services.
End Of Tenancy Cleaning
Prices
Studio Flat

from £

89

One Bedroom Flat

from £

139

Two Bedroom Flat

from £

165

Three Bedroom Flat

from £

189
Call us and prepare for the money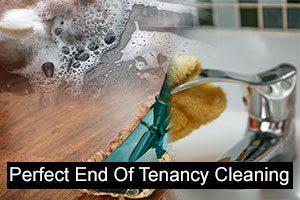 Our end of tenancy cleaning services are the best in Bethnal Green because we always deliver our services with diligence and expedition. We are affordable and thorough. Your landlord will be happy to see us, and will gladly give you a full refund on the deposit.
Our end of tenancy cleaning services are also applicable as pre move in as well as pre tenancy cleaning services. We are able to assist landlords and tenants alike and we can professionally clean houses, apartments and office buildings. All you need to do is pick up the phone and book our services. We guarantee:
Maximum efficiency
Professional service
No more bacteria and dust
Excellent performance-price ratio
Availability 7 days a week
Choose us and you won't regret it
Each of our technicians is familiar with our cleaning gear. They have a working knowledge on how to treat different kinds of stains efficiently. We guarantee that when we finish, your rented property will be sparkling clean and your landlord will be more than happy to return you the deposit.
Services We Provide
Carpet Cleaning
Oven Cleaning
Domestic Cleaning
Builders Cleaning
Flat Cleaning
Office Cleaning
Spring Cleaning
Upholstery Cleaning
We are not only professional, but also fashionable. We follow cleaning trends and we deliver our professional end of tenancy cleaning services by means of ultramodern cleaning tools and materials. Our cleaning gear is the Prada of cleaning equipment.
We are available throughout the week, including on bank holidays, and we operate in Haggerston exclusively. We're available at your convenience.
Reliable Pre-tenancy Cleaning Services in London
When moving into a new home, you should thoroughly clean it before setting your personal possessions inside. This is an excellent approach to start your new life in a clean, fresh environment. However, this form of cleaning can be complex and offer unexpected obstacles which require a professional approach, techniques, and supplies. If you are moving into a brand new building, construction debris must be removed, and if you are renting an existing home, filth, grime and rubbish from past owners may be discovered everywhere, including in some concealed corners. Among all the responsibilities that come with relocating (packing, organising transportation, and so on), you may find yourself short on time. Save time and money by booking our pre-tenancy cleaning service. Our professionals are knowledgeable and will utilise all of their expertise to remove any concealed filth and rubbish. Here are a few locations that should be cleaned but are often overlooked:
Benefits of booking our Pre-tenancy Cleaning:
By ordering our cleaning service, you will be able to slow down the moving process and have more free time to enjoy this important period in your life. Our cleaning professionals will guarantee that you arrive at a beautiful house that is ready for you to make new lovely memories in.
The previous tenants may have had pets ( that may leave unpleasant odours or stains behind), or simply did not clean on a regular basis. We will ensure that the entire property is empty, clean and fresh for your arrival.
Your new house will be completely cleaned and disinfected by our professionals which will be using high-quality professional cleaning products. They are all non-toxic, free of harsh chemicals and eco-friendly. Your entire family will be secure and happy in their new, clean home.
The property will be completely disinfected and prepared for your arrival. We will ensure that all corners and hidden areas of the home have been sanitised. You may rest assured that the work we deliver will be of the highest quality.
A list of cleaning chores that demand particular focus:
Carpets – if used for a while, your carpets may be full of dust and grime. Our cleaning experts will use the professional steam cleaning devices we supply them with to deep clean and disinfect your carpets. This method has 100% success at disinfection and stain removal.
Bathroom – the thorough cleaning of a bathroom is an extremely important part of the cleaning process. It usually involves strong chemicals and a lot of scrubbing. However, our experts know how to approach all issues in the most efficient, yet safe way possible.
Kitchen – Your kitchen may be stained or smelly – this most probably is because it has not been cleaned in a long time. Our cleaning professionals will utilise the specialised equipment and materials we provide them with to remove all buildup and residues.
Hard to reach or hidden places – most of the dirt and grime hidden in a property cannot be easily seen. The fact that the areas that need to be cleaned are so easy to miss makes the cleaning process hard and complicated to carry out. Our cleaning experts will reach all of them and thoroughly clean them.
Disposal of items and waste – unfortunately, even after the deep cleaning of the property, some items will still need to be replaced or disposed of. Those are items that may contain germs, bacteria and have been personally used by other people ( unprotected mattresses, pillows, toilet seats, towels, rugs, shower curtains and others). Our cleaning experts will help you with this task.
Our satisfied clients
"I am extremely satisfied with your company! Everything from the booking to the cleaning was excellent. My landlord was very satisfied with the condition of the property and I was able to keep the full amount of the deposit. I will definitely recommend you to my friends. – Daniel"
" Thank you for the brilliant end of tenancy cleaning service, guys. The team that you sent to clean my lodging did a fantastic work. My landlord and I went the next day to see the results and we were both very happy. He even offered to give me the full deposit back. He was very grateful to me for handling the cleaning job. So thanks, guys, you are awesome -Oliver"
" Such an excellent and careful end of tenancy service! I swear that I did not expect results like that- your technicians were diligent enough to bring all the necessary cleaning tools and materials. I was not even present at the cleaning, after they were finished I went over to check in on the results and was left speechless! – Paul"
" If I am to move again I will definitely use your end of tenancy cleaning service! A week ago I have hired your service for the first time and the results you provided for me were impeccable- all areas I knew were stained and covered in spots were magically cleaned to perfection. Thank you! – Duncan"
Leave the cleaning of your rental in our hands if you want to impress your landlord with impeccable results. We will be ready to answer your need for help anytime and will need only a couple of hours to clean the property from top to bottom according to the requirements that your landlord has.
If your rental is located in Bethnal Green, don't hesitate to use our services and feel free to call us whenever you decide, because we will be expecting you! You can book our services on your convenience, due to the fact that we work 7 days a week.