The outstanding end of tenancy cleaning services of our company in Bexley can be easily booked by every tenant, landlord or real estate agent. Our cleaning treatments are efficient against all types of grime, plus even stains and spillages on carpet and furniture.
To make sure that your property is free of bacteria and dirt before the final check of your landlord (on which your security deposit depends on) do not procrastinate and give our professional end of tenancy cleaning services a call. We can assure you that everything will be sparkling clean by the time you have to meet your landlord. Establish a contact with us, we are available every day.
End Of Tenancy Cleaning
Prices
Studio Flat

from £

89

One Bedroom Flat

from £

139

Two Bedroom Flat

from £

165

Three Bedroom Flat

from £

189
Unmatched end of tenancy cleaning services in Bexley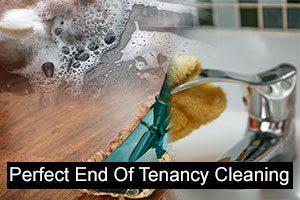 The end of tenancy cleaning is a hard challenge which requires a lot of spare time, energy, efficient materials and detergents. We presume that you lack at least one of these, so do not think twice and book with us. Since our establishment many years ago, we have proven ourselves to be dependable supplier of unparalleled end of tenancy cleaning services.
We have numerous customers who live in rental properties and seized the opportunity of having us in their homes. All of them remained more than satisfied, especially after their landlord gave them the deposit money back.
If you want to become part of our community, you can simply contact us. We are the ones who will take the best care of your home.
The end of tenancy cleaning services you can rely on
Our procedures can remove all forms of grime from every surface in the property. We can assure you in advance that you will not be able to find better end of tenancy supplier in the entire Bexley.
Services We Provide
Carpet Cleaning
Oven Cleaning
Domestic Cleaning
Builders Cleaning
Flat Cleaning
Office Cleaning
Spring Cleaning
Upholstery Cleaning
Our cleaners will sanitise and disinfect thoroughly every premise for the most economical price you can ever come across for this kind of services. We give you our word that your security deposit will be fully returned to you.
Book with our end of tenancy cleaning services and your rental property will be good-looking again. You can rely on us.
Reliable Pre-tenancy Cleaning Services in London
To be able to enjoy the new property you are moving into, a deep cleaning of the entire property is required. If you would like to have a fresh start in a neat place, give us a call and book our pre-tenancy cleaning service. It is important to have this task performed by professionals since it usually requires special tools and products, as well as a unique approach. The main reason for this is the fact that a lot of the grime may be hard to remove or simply hidden. If you are moving into a newly built property, there may be dust, grime and industrial waste. However, if you are moving into a property that used to have previous inhabitants, there may be smells, stains and rubbish left behind by them. Trust our experts with this task – they will efficiently clean the entire property and prepare it for your arrival. Do not hesitate to reach out to us – a lot of the grime that needs to be cleaned is usually easy to miss or hard to remove. You may rest assured that our cleaning experts will do just that.
Benefits of booking our Pre-tenancy Cleaning:
You will have more time to pack more efficiently, plan the entire move, have fun, and organise your new home the way you want. Our cleaning professionals will perform all jobs quickly and prepare the home for your arrival – you will be able to relax in a clean, beautiful residence.
If your house has been lived in before, there may be stains and smells present. We will remove all of them and ensure that the place feels ready for you to personalise and enjoy the best way you can.
All cleaning solutions that will be used at your apartment will be of the highest quality and extremely efficient against grease and grime. What is more, they are all organic, biodegradable and completely free of harsh and toxic chemicals. Your health will be not jeopardised for a clean home.
Experienced and qualified workers will deep clean and disinfect every area of the property. We promise that the job we deliver will be of the highest quality in the region. Your future home will be prepared for you to move in straight away.
A list of cleaning chores that demand particular focus:
Carpets – if used for a while, your carpets may be full of dust and grime. Our cleaning experts will use the professional steam cleaning devices we supply them with to deep clean and disinfect your carpets. This method has 100% success at disinfection and stain removal.
Bathroom – bathrooms are the area in each property that requires the most attention when it comes to cleaning. You can be confident that our specialists will remove all of the debris, bacteria, mould, mildew, and filth that has accumulated throughout the space.
Kitchen – when a kitchen has not been cleaned in a while, it will end up being covered in grease, grime and burned food particles. To get rid of those, our professionals will use the powerful cleaning solutions we supply them with. Your kitchen will be spotless.
Hard to reach or hidden places – in each property (especially ones that have been previously inhabited) dust and grime collect in areas that are usually neglected during the regular cleaning sessions. Our cleaning experts know where these places are and will ensure that they are immaculate.
Disposal of items and waste – to keep everything at your new property clean and healthy you may need to dispose of some items and replace them with new ones. Those are personal or regularly used objects such as toilet seats, bathroom rugs and curtains, mattresses and others. We will carefully inspect those for you and clean or replace them when needed. You will be able to enjoy your immaculate, sterilised home.
Our satisfied clients
"I would like to tell you how much I appreciate your assistance with the cleaning chores. I could never manage to apply such proper and thorough cleaning especially when time oppressed me because of my moving out. Your end of tenancy cleaning services restores the sparkle in my previous home."- Maureen
"Are you looking for professional assistance with your moving out cleaning? Book with this company because they are without a rival in this cleaning industry. I had the chance to have them in my former home and I could not be happier. My landlord was so pleased with their performance that he returned me my money. Thank you."- Frederic
"Thank you very much for the great performance this morning. The property was cleaned perfectly up to the smallest detail. It was a pleasure to work with your cleaners. They saved me a lot of time and efforts. I will certainly use your services again. Highly recommended cleaning company. – David"
"I am really satisfied with this company. They cleaned my leased property several days ago. Well-mannered cleaners, who did their best to meet the requirements of my landlord. Without their help, I wouldn't be able to keep the security deposit. I will surely recommend you to other people. – Boby"
We can provide you with an excellent end of tenancy cleaning service, one that that can guarantee the return of your full deposit to you without complications or excessive work and efforts on your part. We have been operating and cleaning properties in Bexley for about 20 years now and our expertise exceed that of a regular cleaning service.
One of our most important assets are our diligent and very effective cleaning technicians who can remove just about any stain and destroy dirt of various origins without harming the exterior of the place. With us the cleaning is safe and rewarding to high quality standards.