At the end of the tenancy, everyone is obliged to carry out a deep overall cleaning and ensure a high level of hygiene for the next tenant. However, not many people possess the requisite skills and expertise to deal with persistent traces of dirt. If you are about to tackle this tough assignment, let us send you our hard working and experienced cleaners to give you a hand.
With them you are guaranteed to present the property in excellent condition and keep the full amount of your deposit. They have already assisted hundreds of tenants in Blackheath, delivering flexible cleaning solutions and peace of mind.
End Of Tenancy Cleaning
Prices
Studio Flat

from £

89

One Bedroom Flat

from £

139

Two Bedroom Flat

from £

165

Three Bedroom Flat

from £

189
End of tenancy cleaning in accordance with your landlord's standard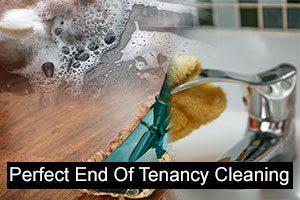 There are many reasons why we are the preferred cleaning contractor in Blackheath, however, the team of experienced and diligent cleaners, who work with us from the beginning is indisputably our most valuable asset. Being detail-oriented and consistent, our representatives are able to meet the requirements of every demanding landlord or inventory clerk.
Expect nothing but scrupulous cleanliness because all our cleaners are fully trained and supplied with high-quality cleaning equipment. After their performance, every area of your leased property will be in impeccable condition, ensuring the pristine level of cleanliness your landlord expects to see.
Your guarantee for a trouble-free moving out
We know that moving out causes stress to our clients and it is our main objective to ensure the peace of mind they deserve. With us you are always on the safe side because our end of tenancy cleaning is a guaranteed service. If the property is inspected in the next 48-hours upon completion of the cleaning and there are any problems, you only need to inform us and our cleaners will come back to take care of any missed areas.
Services We Provide
Carpet Cleaning
Oven Cleaning
Domestic Cleaning
Builders Cleaning
Flat Cleaning
Office Cleaning
Spring Cleaning
Upholstery Cleaning
If you are about to move out from a property in Blackheath, don't put your deposit at risk and take advantage of our impeccable end of tenancy cleaning. You can contact us anytime you wish and one of our responsive call centre agents will be happy to answer your questions and give you a free price estimate.
Reliable Pre-tenancy Cleaning Services in London
You surely must be enthusiastic about moving into a new location. However, along with the amazing aspects, there are a lot of duties and jobs that must be completed. One of the jobs that must be completed is a thorough cleaning of the entire property. This can be difficult, especially for someone who is already preoccupied with packing, oranising and other activities. While cleaning a previously lived-in house can be difficult due to all of the filth and garbage left behind by the past tenants, complete cleaning of a brand new building involves dust and industrial waste disposal. Book our services if you want to be able to move into a lovely home. We will supply you with a high-quality pre-tenancy cleaning service performed by trained professionals. They know just how to handle any problem and will ensure that any hidden regions or difficult to reach spots have been thoroughly cleaned. You can find a list of important areas that are easy to miss below.
Benefits of booking our Pre-tenancy Cleaning:
The moving process is usually complicated and requires time and effort. Save yourself those and trust our cleaning company with the task. You will not have to worry about scrubbing and disinfecting – your property will be deep cleaned and prepared for your arrival.
All signs of previous inhabitants will be eliminated. Tha involves smells, stains, waste and other unpleasant things that may prevent you from enjoying your time at the property. We will ensure the home is absolutely clean and ready for you.
You will be able to enjoy a clean property where your entire family will be safe and healthy. We do not use conventional chemical-free cleaning solutions. We exclusively use non-toxic, eco-friendly cleaning products that will not endanger the health of your dogs or children. Trust us with your house – we guarantee high quality results.
Some of the greatest cleaning specialists will completely disinfect your house. We consistently strive to meet our customers' demands to the best of our ability, and we always guarantee the high quality of our services. Every corner of your property will be immaculately clean.
A list of cleaning chores that demand particular focus:
Carpets – both carpets and upholstery are easy to stain and may collect large amounts of dust, grime and debris. Simply vacuuming them will not be enough at this point. We utilise a steam cleaning technique that is powerful and will get rid of all stains, as well as leave the surface disinfected.
Bathroom – The bathroom's high humidity and warmth make it a haven for bacteria, mould and other dirt. To get rid of them, this section of the property must be properly cleansed with powerful solutions and equipment. This is precisely what the professionals at our company will accomplish.
Kitchen – Kitchens rapidly acquire all types of debris, oil, and waste, which may lead to foul smells, stains, and an unsanitary environment. Our skilled cleaners will handle all of these concerns with care and guarantee that the space is spotless.
Hard to reach or hidden places – in each property (especially ones that have been previously inhabited) dust and grime collect in areas that are usually neglected during the regular cleaning sessions. Our cleaning experts know where these places are and will ensure that they are immaculate.
Disposal of items and waste – if you would like to live in a disinfected and clean property, the thorough cleaning we perform may not be enough. If the previous tenants left toilet seats, pillows, bathroom rugs, shower curtains and other such items, it is best to replace them. They contain germs and should not be shared. Our experts will examine them and help you with the process of replacement.
Our satisfied clients
"I would never clean my leased flat ever again since there is someone who can do it for me. I recently used your end of tenancy service. You did an amazing job and your prices are really good. It would have cost me the same if I bought all the necessary detergents. My inspection passed without a hitch! – Tom"
"I hired your company a few days ago to clean my flat after I took all my belongings out. I found a cheaper place and I really needed the help. Your cleaners are professionals without any doubt. They cleaned my old flat to perfection and I got my deposit back! – Kate"
" I want to thank your cleaning technicians and the entire staff for cleaning my previous apartment. As went in after the cleaning to check in on the results I was very happily surprised but how different and clean the place looked. You sure know how to clean! – Dave"
" I owe the return of my deposit to the team of cleaners you sent to my old rental place a week ago. I was hoping you would be helpful, but the cleaning you carried out turned to be even more effective than I was imagined it. Thank you for the good results and effort! – Tony"
Moving out can sometimes be stress-free and a more pleasant experience than you have anticipated it to be. All that you need to do is give our company a call and we will provide our top-notch end of tenancy cleaning service which will help you impress your landlord and get your full deposit back.
Our company is capable of transforming even the messiest place into one of the most attractive properties in Blackheath. We have extensive experience in this business which gives us the confidence to tackle even the toughest stains with ease. Feel free to call us any day of the week.