Moving out from your rental property is one of the most important things which will ever happen in your life. As such you must take the best care of the whole moving out process. Except for all the important matters you need to consider, including packing of your personal belongings, looking for another home,etc., there is one more milestone till the actual moving out.
To make sure you pass the last meeting with your landlord, your entire property must be in impeccable condition. Otherwise, you will not be able to keep your security deposit which you pre paid right before moving in. Do you think you are capable of providing such immaculate cleanliness on your own when time oppresses you? Free yourself from this stress and hire some professional assistance. There is one easy solution for all of your worries.
End Of Tenancy Cleaning
Prices
Studio Flat

from £

89

One Bedroom Flat

from £

139

Two Bedroom Flat

from £

165

Three Bedroom Flat

from £

189
Bloomsbury- the right place for solving your end-of-tenancy problems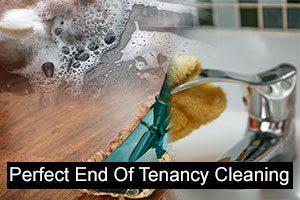 The most comprehensive and dedicated cleaners work for our company since our establishment long years ago. They are capable to give you the assisting hand you have been reaching for. When you are in need, do not hesitate to establish a contact with our end of tenancy cleaning services. We are well-respected in all of Bloomsbury and known as the best cleaning company in the industry.
Our cleaners are specially trained to achieve exclusive level of cleaning performance by usage of the most advanced cleaning materials and eco-friendly detergents.
100 percent certainty for getting your security deposit back
According to the tenancy agreement you have to leave the property in as good condition as it was before your moving in. Otherwise, the landlord has the right to not give you the money back. If you do not want it to be this way, you should really consider the idea of hiring some professional help.
Services We Provide
Carpet Cleaning
Oven Cleaning
Domestic Cleaning
Builders Cleaning
Flat Cleaning
Office Cleaning
Spring Cleaning
Upholstery Cleaning
Take advantage of our end of tenancy cleaning services in Bloomsbury and you will witness how miracles are performed. We cannot wait to hear from you. Dial one of the listed numbers you see below and we will arrange you an appointment.
Reliable Pre-tenancy Cleaning Services in London
When moving into a new property, it is extremely important to clear and clean the entire place. Different types of grime may be present, depending on the condition of the home -whether it is brand new and you need to clean industrial waste and large amounts of dust, or if it has been inhabited in the past and you have to deal with the mess left behind by previous tenants. What is more, as you dive deep into the cleaning process, you may find items that are broken and need to be repaired or fixed. All those factors make this task complicated, especially for an unprepared individual. You may take advantage of the professional pre-tenancy cleaning service we offer. Our expert cleaners are experienced and will use their best skills to eliminate all dust, grime and dirt from all corners and areas of the home. The trickiest part of this type of cleaning is the debris hiding in hard to reach or easy to miss areas. Rest assured that we will take care of those as well. See what they are below:
Benefits of booking our Pre-tenancy Cleaning:
You will have more time to pack more efficiently, plan the entire move, have fun, and organise your new home the way you want. Our cleaning professionals will perform all jobs quickly and prepare the home for your arrival – you will be able to relax in a clean, beautiful residence.
Stains, foul odours, and objects left behind by the renters who lived in the house before you might prevent you from fully enjoying it. Our cleaning professionals will eliminate all trace of dirt and make the home seem brand new.
Your new home will be cleaned by our expert cleaners that are going to utilise professional-grade tools and materials that are eco-friendly, biodegradable, devoid of hazardous chemicals, and extremely effective at removing stains and filth. When you arrive, your home will be clean and your family will stay healthy.
We guarantee that our cleaning solutions are of the highest quality. They are always delivered by our amazing cleaning technicians that will work hard to deep clean and sanitise every inch of your future home.
A list of cleaning chores that demand particular focus:
Carpets – the easiest hiding place for germs, dust mites and other nasty things that may irritate you and even cause health issues (not to mention the stains). As part of the service, we will steam clean all carpets and upholstery ensuring 100% stain removal success and thorough disinfection of the entire surface.
Bathroom – the bathroom usually requires special solutions and hard scrubbing, however, if left to sit for a while, this task may be even harder. We guarantee the elimination of all deposits, mould and other grime. We will leave you with an immaculate bathroom.
Kitchen – All grease, filth, and bacteria will be removed from your kitchen – our experts will scrub and disinfect all kitchen surfaces. You will be able to enjoy a spotless cooking area free of bad smells and stains.
Hard to reach or hidden places – dust and filth accumulate in locations that are normally overlooked during routine cleaning sessions in every home – particularly those that have previously been occupied. Our cleaning professionals are aware of these locations and will guarantee that they are spotless and disinfected.
Disposal of items and waste – to keep everything at your new property clean and healthy you may need to dispose of some items and replace them with new ones. Those are personal or regularly used objects such as toilet seats, bathroom rugs and curtains, mattresses and others. We will carefully inspect those for you and clean or replace them when needed. You will be able to enjoy your immaculate, sterilised home.
Our satisfied clients
"I wasn't sure that I will do a decent job cleaning the leased property on my own, so I booked a professional end of tenancy cleaning. The cleaners who visited me were obviously very well trained and the landlord was really satisfied with their performance. Highly recommended by me. – Lizzy"
"You have no idea how grateful I am to your company. Thanks to your diligent cleaners, I was able to present the property in impeccable condition and keep the full amount of the deposit. I will certainly call you again next time I move out. You saved me a lot of troubles. – Lorraine"
" If I hadn't turned to you for help I definitely would have lost my deposit. The end of tenancy cleaning had always bothered me and employing your service was definitely the smartest decision. The cleaning that you provided totally transformed the place. – Britney"
" Your cleaning was extremely helpful to my end of tenancy and for getting back the full amount of my deposit. When I started to prepare the place for the cleaning inspections I noticed there were a lot of stains that I could not remove, that is when I called your company and you made the stains disappear without any hassle. – Roger"
We are here to make you an irresistible offer. We are professional cleaning services provider and our speciality is the end of tenancy cleaning. If you are about to vacate a rented property and do not have the confidence that you are able to apply proper cleaning, then turn to us. Our end of tenancy cleaning have helped a great number of tenants and landlords from all over the area of Bloomsbury.
We can make any property look like it has never been dwelt. Take advantage of our property and you will see for yourself how good we are.