Are you just about to move out from your rented property? Do you want to apply proper cleaning before leaving but somehow the time oppresses you? Do you want to prepare good-looking and at the same time healthy environment for future tenants? Fortunately, we offer you the best and easiest solution for everybody in Bow. We are leading contractor for end of tenancy cleaning services and today there is no other company that has better offers than us.
We take pride in our cleaning skills and unequalled cleaners. We have their backgrounds checked in advance to make sure that they are reliable and with clean slate. All of them have been put under intensive training for improving and developing their interpersonal skills and abilities.
End Of Tenancy Cleaning
Prices
Studio Flat

from £

89

One Bedroom Flat

from £

139

Two Bedroom Flat

from £

165

Three Bedroom Flat

from £

189
Incredible end of tenancy cleaning services in Bow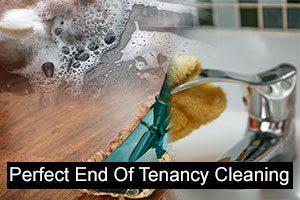 Our reputation grows minute by minute, our customers become more and more. We have managed to work out strategies and cleaning procedures which can fit into every property, regardless of type, size or square surface. For us cleaning is way of living. We put our hearts and souls into the process of cleaning with the only goal to make you fascinated by the results.
With us you receive:
Economically priced end of tenancy cleaning services
Outstanding results in providing you with sparkling cleanliness
Nature-friendly and biodegradable cleaning solutions
Team consisting of skilled, professional and insured cleaners
Guarantee for getting back your security deposit in full
No matter whether you are a tenant or a landlord, get in touch with us to book with our end of tenancy cleaning services. We promise you to clean the property quickly and thoroughly, from top to bottom.
The end of tenancy cleaning services you can trust
They know how to operate with cleaning machinery and use only green and environmentally friendly equipment of the highest quality. Do not worry about the cleaning materials and tools because they are all included in the total sum of the service.
Services We Provide
Carpet Cleaning
Oven Cleaning
Domestic Cleaning
Builders Cleaning
Flat Cleaning
Office Cleaning
Spring Cleaning
Upholstery Cleaning
For your convenience, we are available in the entire Mile End and we are open seven days of the week. Save yourself the trouble of cleaning and give us a ring.
Reliable Pre-tenancy Cleaning Services in London
The pre-tenancy cleaning of your new home is an essential component of the relocation process. However, it may be a difficult task. If you want to start your new life in a neat and organised environment, you should remove all of the dust, debris, and filth that may be there. This is essential both in new homes where building and construction will leave waste and debris everywhere, as well as in situations where former tenants have left filth, dirt, and other litter all over the place. The fact that most filth occurs in locations that are generally ignored or out of sight is the major reason why this form of cleaning may be tough and is best left to professionals. Give our office agents a call if you want to enjoy your new home in the finest possible condition. We will provide you with a professional pre-tenancy cleaning service conducted by qualified employees. They know where to check for dust and filth and how to effectively remove it. Below is a list of crucial but easily overlooked locations in each property.
Benefits of booking our Pre-tenancy Cleaning:
You will have more time to pack better, organise the entire moving process, have fun and organise your new property the way you want. Our cleaning experts will complete all tasks in a short amount of time and prepare it for your arrival – you will be welcomed by a clean, immaculate property.
If your house has been lived in before, there may be stains and smells present. We will remove all of them and ensure that the place feels ready for you to personalise and enjoy the best way you can.
We find our customer's health as important as the quality of our work. This is why we only utilise non-toxic, chemical-free but efficient cleaning solutions. All of their are of professional grade and high quality and will ensure that your new home is clean while safe for your loved ones at the same time.
The property will be completely disinfected and prepared for your arrival. We will ensure that all corners and hidden areas of the home have been sanitised. You may rest assured that the work we deliver will be of the highest quality.
A list of cleaning chores that demand particular focus:
Carpets – you will be surprised by the amount of dirt, dust and germs that are hiding in the fibres of your carpet or upholstery. To provide great results, we will steam clean their surface and ensure all stains and irritants have been removed. The area will be disinfected.
Bathroom – the large amount of moisture and warmth make the bathroom a favourite place for germs, mould and other grime. This area of the property has to be thoroughly cleaned with powerful solutions and tools to get rid of those. This is exactly what our professionals will do as part of the service.
Kitchen – your kitchen may be greasy or smelling bad. The reason for that is the fact that it has not been cleaned in a while. To get rid of all buildup and deposits our professionals will use the professional tools and products we supply them with.
Hard to reach or hidden places – most of the dirt and grime hidden in a property cannot be easily seen. The fact that the areas that need to be cleaned are so easy to miss makes the cleaning process hard and complicated to carry out. Our cleaning experts will reach all of them and thoroughly clean them.
Disposal of items and waste – To maintain your new home clean and healthy, you may need to get rid of certain objects and replace them with new ones. Personal or often used things include toilet seats, bathroom carpets and curtains, pillows and so on. We will thoroughly check them for you and clean or replace them as necessary. You will be able to relax in your spotless, hygienic house.
Our satisfied clients
" I could not have hoped for a better or a cheaper cleaning service for my moving out cleaning. As my lease specified, I had to be the one doing the last cleaning but I really did not want to take the time to scrub the entire apartment. Thanks to the hard-working cleaners from this company the premise was spotless and I even got my full deposit back. -Jasper"
" My apartment was recently cleaned by this company as the girl who lived there booked this end of tenancy cleaning service before moving out and I liked the results quite a lot. I have decided to continue using this service and clean my apartment every time it is vacated by someone. -Amelia"
" Hands down, I have never experienced a more thorough and professionally done cleaning. I have been using professional cleaning service all my adult life and yours was the one that did a really good impression on me. Keep on doing a great job and provide the people with satisfying end results. You guys rock! – Hillary"
" Superb end-cleaning results. I watched your cleaners at work and I was impressed by their diligence and professionalism- they handled all cleanings very well and the results were smashing! How did you remove the stains on the carpet is still a mystery to me, but it definitely earned back my bond. – Ray"
As you probably know, you have to clean your rented property if you want your deposit money back. Most landlords rely on outgoing tenants to deal with the cleaning of the premise and if they do a good job, they receive their deposit money back. However, if your landlord does not like even one aspect of the way you have cleaned, they will discard all your efforts and make you leave without the deposit.
That is why our professional cleaning company proposes an alternative. Our professional cleaning company is based in Bow and we offer end of tenancy cleaning services at affordable rates.