If you are moving out and need a hand with the final cleaning of the leased property, have a look at our first class end of tenancy cleaning. We have vast experience in this field, serving tenants, landlords and estate agents in Hendon. Our dedicated cleaners can visit you quickly in the entire neighbourhood and we promise that your landlord will find their performance impeccable.
As moving out is often linked with deadlines, we are open all week round and reply quickly to every request. From us you can expect hard work, professionalism and a guarantee for a positive outcome. Regardless of the condition of the property, every room will be gleaming for the inventory inspection. Let's work together and surprise your landlord with an exceptional level of cleanliness.
End Of Tenancy Cleaning
Prices
Studio Flat

from £

89

One Bedroom Flat

from £

139

Two Bedroom Flat

from £

165

Three Bedroom Flat

from £

189
End of tenancy cleaning designed to bring you peace of mind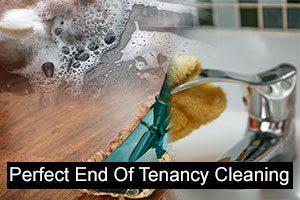 We know that moving out causes stress to our customers and it is our mission to provide them with a reliable cleaning solution. For this purpose, we have created a service that includes overall deep cleaning and removal of persistent traces of dirt with the provision of high-quality cleaning equipment.
Our fully trained cleaners always make sure that even difficult to reach areas are free of dirt, so you don't need to worry about any problems during the inventory inspection. They know that you would like to move out without any complications and will help you with that.
Your guarantee for a hassle-free moving out in Hendon
With us you are always on the safe side because our service has a 48-hours guarantee. If by any chance your landlord or the inventory clerk has any remarks on the level of cleanliness within 48 hours after we have cleaned it, you only need to notify us and we will come back to clean the specific areas free of charge.
Services We Provide
Carpet Cleaning
Oven Cleaning
Domestic Cleaning
Builders Cleaning
Flat Cleaning
Office Cleaning
Spring Cleaning
Upholstery Cleaning
Book our end of tenancy cleaning and you will move out keeping both the deposit as well as the good relations with your landlord. Our responsive call centre agents are constantly at your disposal, so don't hesitate to call them and ask for a free quote.
Reliable Pre-tenancy Cleaning Services in London
The deep cleaning of the new property you are moving into is of crucial importance. It will allow you to get a fresh start in life and you will be able to enjoy a clean, oranised and healthy place. Keep in mind, however, that this type of cleaning can be quite challenging, especially if you are way too busy with the other responsibilities that come along with the moving process. The reason for that is the large amount of dirt and grime that linger all over the place, especially in hidden areas. What is more, depending on the property, there may be construction waste and grime to get rid of (if the place is brand new), dirt left behind by previous tenants or items to be replaced or repaired (if you are renting an already established property). Save yourself time and effort and schedule an appointment with our customer support agents. Our professionals will efficiently clean everything including the areas that are hard to reach or easily overlooked in the cleaning process. See what they are below.
Benefits of booking our Pre-tenancy Cleaning:
By ordering our cleaning service, you will be able to slow down the moving process and have more free time to enjoy this important period in your life. Our cleaning professionals will guarantee that you arrive at a beautiful house that is ready for you to make new lovely memories in.
Stains, bad smells and items left behind by the tenants that lived in the home prior to your arrival may prevent you from enjoying the place at its fullest. Our cleaning experts will remove every sign of grime and make the property look brand new.
All cleaning solutions that will be used at your flat will be of the highest quality and extremely efficient against grease and grime. What is more, they are all organic, biodegradable and completely free of harsh and toxic chemicals. Your health will be not jeopardised for a clean home.
We guarantee that our cleaning solutions are of the highest quality. They are always delivered by our amazing cleaning technicians that will work hard to deep clean and sanitise every inch of your future home.
A list of cleaning chores that demand particular focus:
Carpets – if used for a while, your carpets may be full of dust and grime. Our cleaning experts will use the professional steam cleaning devices we supply them with to deep clean and disinfect your carpets. This method has 100% success at disinfection and stain removal.
Bathroom – the bathroom must be a top priority if you want to appreciate your new area in its cleanest condition. It is the most prone to accumulating filth, debris, and pathogens. Our experts will work hard to ensure that everything has been scrubbed and disinfected. They will employ efficient, yet non-toxic solutions.
Kitchen – your kitchen may be greasy or smelling bad. The reason for that is the fact that it has not been cleaned in a while. To get rid of all buildup and deposits our cleaners will use the professional tools and products we supply them with.
Hard to reach or hidden places – to properly clean the entire place, you should not skip the various hidden areas around the property. They hide dirt, dust, grime and germs. Our cleaning experts will make sure that everything has been deep cleaned and disinfected.
Disposal of items and waste – if you would like to live in a disinfected and clean property, the thorough cleaning we perform may not be enough. If the previous tenants left toilet seats, pillows, bathroom rugs, shower curtains and other such items, it is best to replace them. They contain germs and should not be shared. Our experts will examine them and help you with the process of replacement.
Our satisfied clients
"Impeccable end of tenancy cleaning! I would never achieve such a high level of cleanliness on my own. The fellows worked hard for several hours and when they finished every room was completely free of grime. I am also very happy with the price that I paid for this excellent service! – Hank"
"I am more than happy with your cleaners. When they finished their work in my leased property, every room was as clean as new. I wouldn't do such a great job on my own. I am glad I trusted you! You really did what you promised and this was deeply appreciated. – Juliet"
" I found your end of tenancy cleaning service to be very thorough and effective. I was completely free of doing any cleaning chores in my old apartment – you took care of everything and even brought up all the materials yourself. Thank you for stepping up a making this cleaning a success. – Seth"
" I want to thank your end of tenancy cleaning service for providing me with such a diligent and effective cleaning. I got back the full amount of my deposit and I parted ways with my landlady as friends. She was very happy to see the place looking so clean considering I wasn't paying much attention to cleaning it. – Trevor"
There is no doubt that we are the best cleaning company in Hendon, especially when it comes to our professional end of tenancy cleaning service. We are capable of transforming even the messiest place into a very attractive property. Give us a call and we will show you our amazing cleaning skills in no time.
Thanks to the professional equipment and cleaning products that we use, the outcome of our service is always wonderful. Don't hesitate to give us a call any day of the week and we will gladly provide our professional help. We are eagerly waiting for your call.