Our company is based in Brockley and we are the smartest choice for you if you need reliable end of tenancy cleaning services. Over the years we have worked to understand the needs of every client and today we are able to meet the highest demands and expectations.
We work with the top professionals in the field and we guarantee your satisfaction. Our employees are fully-trained and experienced and know what is the best solution for your needs. They will clean your home with precision so hire us and forget about vacuuming and dusting, cleaning windows, degresaing kitchen surfaces and appliances, scrubbing showers and bathtubs. We will handle all arduous cleaning chores for you and will give you free time to prepare other things for the move.
End Of Tenancy Cleaning
Prices
Studio Flat

from £

89

One Bedroom Flat

from £

139

Two Bedroom Flat

from £

165

Three Bedroom Flat

from £

189
Top-quality end of tenancy cleaning, 100 percent satisfaction guarantee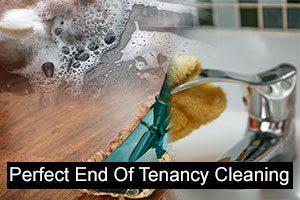 We know that each cleaning situation requires specific approach and we will give you the clean you want and expect. We will listen to your requirements and will design your individual cleaning program that will include the services you need. We are flexible and can provide anything from top-to-bottom disinfection to cleaning just certain items and areas in your home.
Reliable end of tenancy services by the top-rated company in Brockley
We know how important is the return of your deposit. With us, you don't have to worry about it. We provide guaranteed re cleaning of your property if ,for any reason, your landlord is not pleased with the results.
To achieve optimal results we use high-end professional equipment and only safe, eco-friendly cleaning products. We are the company in Brockley that can offer you healthy and effective cleaning solutions according to the latest green cleaning practices.
Services We Provide
Carpet Cleaning
Oven Cleaning
Domestic Cleaning
Builders Cleaning
Flat Cleaning
Office Cleaning
Spring Cleaning
Upholstery Cleaning
We pride our selves on being a top choice for hundreds of tenants and letting agents and we never compromise with the quality of our work. Our name stands for reliability, loyalty and trust and we prove that with every clean. Call us now and book our services! See how nice and easy moving out can be!
Reliable Pre-tenancy Cleaning Services in London
Giving your new home a thorough cleaning before moving in your stuff can help you begin your new life with a fresh and beautiful start. Cleaning a house is a complicated process. New construction can leave dust and waste in hidden areas, but purchasing an existing property that has been lived in means that the cleanliness of your home will depend on the habits of the previous tenants. While cleaning, you may notice certain items that need to be fixed or replaced. To accomplish the task properly, you'll need a range of cleaning supplies, as well as patience and knowledge. While moving can be exciting, the cleaning process may be too complicated for you as there are a few places that are extremely important to clean but are easily missed. See what those are below, book our pre-tenancy cleaning service and leave the job to our professionals. Everything will be thoroughly cleaned and left disinfected – trust us with this process.
Benefits of booking our Pre-tenancy Cleaning:
The time you will save by trusting our professionals with the cleaning of the property will allow you to organise your entire move better, have time to pack and organise your belongings and simply enjoy the entire process. We will ensure that we exceed your expectations.
The previous tenants may have skipped the end of tenancy cleaning of the property when leaving. We will ensure no signs of their life there will be left behind – all odours, stains and personal objects that may be left behind will be eliminated.
You and your loved ones will be completely safe since all cleaning products used by our specialists are devoid of hazardous chemicals, eco-friendly, and biodegradable. Furthermore, they are incredibly effective, removing 100% of the stains, deposits, and filth from all surfaces and areas of your new property.
The property will be thoroughly cleaned and set up for you. We will work hard to ensure that all corners and areas of the house are sanitised. You may be confident that the job we provide will be of the greatest quality.
A list of cleaning chores that demand particular focus:
Carpets – Carpets and upholstery are both easily stained and may gather a lot of dust, filth, and debris. A. We use a vigorous steam cleaning process that removes all stains while also disinfecting the surface.
Bathroom – the bathroom usually requires special solutions and hard scrubbing, however, if left to sit for a while, this task may be even harder. We guarantee the elimination of all deposits, mould and other grime. We will leave you with an immaculate bathroom.
Kitchen – All grease, filth, and bacteria will be removed from your kitchen – our experts will scrub and disinfect all kitchen surfaces. You will be able to enjoy a spotless cooking area free of bad smells and stains.
Hard to reach or hidden places – to properly clean the entire place, you should not skip the various hidden areas around the property. They hide dirt, dust, grime and germs. Our cleaning experts will make sure that everything has been deep cleaned and disinfected.
Disposal of items and waste – if you would like to live in a disinfected and clean property, the thorough cleaning we perform may not be enough. If the previous tenants left toilet seats, pillows, bathroom rugs, shower curtains and other such items, it is best to replace them. They contain germs and should not be shared. Our experts will examine them and help you with the process of replacement.
Our satisfied clients
"I needed help with the cleaning on my way moving out. I heard about your end of tenancy service and I decided to see what will happen. You just do everything so much easier, all I had to do was to take all my belongings out and leave the place as in the day I moved in. – Hannah"
"You performed the deepest end of tenancy cleaning I have ever seen in my life. You really are a team of professional cleaners an I doubt it that I will ever be able to recommend you enough! You rock! You strive for perfection and you achieve it undoubtedly! – Anna"
"I am here to say that this company is definitely worth booking. Their rates are fair and their cleaners more than hard-working. I took advantage of their end of tenancy cleaning services and they did so well that I kept my security deposit in full. You are unbeatable.- Ogg"
"I am so thankful that you helped me with my final responsibility- the cleaning. I had no time to do it on my own so I booked your end of tenancy cleaning. The housekeepers came fully equipped with all the necessary products and cleaned every nook and cranny. Amazing.- Jeffrey"
If you are looking for professional end of tenancy cleaning service, make us your choice and you will never regret this decision. We are experienced cleaning providers with years of practice in this field. We have helped a great number of tenants, landlords and real estate agents.
We are equipped with the necessary products and materials to deliver outstanding cleaning sessions and ensure the highest levels of cleanliness. We are operating in and around Brockley and we are already looking forward to hearing from you. Get in touch with us and we will make you an appointment. We are worth booking.