We are so happy for having the opportunity to introduce our company to you, dear residents of Bromley. Several years ago we started as a small local cleaning company. Nowadays, we are the most respected cleaning provider in the entire town. We have become great community of satisfied customers and satisfied company's staff. We offer wide range of cleaning services but we concentrate ourselves on the end of tenancy cleaning services which became our most distinctive feature.
Our passion during all these years has served us well in the customer service industry. We managed to combine our cleaners' natural talents with our understanding of the customers needs. The results are pretty amazing.
End Of Tenancy Cleaning
Prices
Studio Flat

from £

89

One Bedroom Flat

from £

139

Two Bedroom Flat

from £

165

Three Bedroom Flat

from £

189
Customer-focused end of tenancy cleaning services in Bromley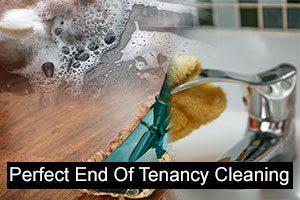 Our end of tenancy cleaning services proved to be efficient and professional. No matter how big your property is or of what type, our hard-working and qualified experts will cover it from top to bottom, getting you rid of all cobwebs, dust or accumulated dirt. You will be amazed by the sparkle we are ready to give to you.
Many landlords, tenants and letting agents already took advantage of us and we want you to know that every single lodger received their security deposit back. We have worked out strategies and methods of working which can fit into every property. Do not doubt in us and give us a call to prove to you that we are number one end of tenancy cleaning services.
Fairly priced end of tenancy cleaning services in Bromley
Our company is your one-stop shop for professional end of tenancy cleaning services. We have economical and easy pricing system which will not shake your budget. For excellent results we use high-grade cleaning equipment and materials, which we included in the total sum. We will do whatever it takes to keep every single of our customers satisfied. Contact us at any time, you can count on us.
Services We Provide
Carpet Cleaning
Oven Cleaning
Domestic Cleaning
Builders Cleaning
Flat Cleaning
Office Cleaning
Spring Cleaning
Upholstery Cleaning
100 percent satisfaction among the residents in Bromley. We do not fear any cleaning challenges or tasks. Our dedication and motivation has enabled our services to make life better and easier.
Reliable Pre-tenancy Cleaning Services in London
Deep cleaning your new rental property before bringing in your belongings is essential. It might help you begin your new life with a fresh start. Unfortunately, cleaning a house is a difficult task. New construction can leave dust and rubbish in hidden corners, but buying an existing home that has been lived in implies that the cleanliness of your home will be determined by the previous occupants' lifestyles. You may discover specific components that need to be repaired or replaced when cleaning. You'll need a variety of cleaning tools, as well as time and experience, to carry out the work effectively. While moving might be thrilling, the cleaning procedure may be too difficult for you since there are a few spots that are critical to clean but are frequently overlooked. See what they are below, then book our pre-tenancy cleaning service and leave the rest to us. Everything will be completely cleaned and disinfected so there is nothing for you to worry about.
Benefits of booking our Pre-tenancy Cleaning:
You will save yourself time and will be able to enjoy yourself while our cleaning team is scrubbing and disinfecting the property. By the end of the service you will be able to move in and begin decorating your brand new, fresh, clean and tidy space.
If the previous inhabitants of your flat left without cleaning, you will experience bad odours, smells and a lot of grime. We will ensure that no traces of them remain – any scents, stains, and personal items that may have been left behind will be removed.
Your new property will be thoroughly cleaned and disinfected with the use of top grade professional cleaning solutions. All of them are non-toxic, free of harsh chemicals, biodegradable and eco-friendly. Both your children and your pets will be safe and enjoying a beautiful, disinfected new home.
Our cleaning solutions are of the highest quality and we will ensure to meet all your needs.. You may be confident that our skilled cleaning specialists will utilise all of their skills and knowledge to prepare your home for your arrival.
A list of cleaning chores that demand particular focus:
Carpets – if carpets have not been regularly cleaned, they may be full of stains, dust, grime and irritants. We will steam clean them using professional grade devices, as well as powerful but non-toxic cleaning solutions that will not cause harm to the surface.
Bathroom – bathrooms are usually the hardest to clean in each property. You may rest assured that our professionals will get rid of all the buildup, germs, mould, mildew and grime that has been collecting all over the place.
Kitchen – all grease, grime and germs will be eliminated from your kitchen area – our professionals will scrub and disinfect all kitchen surfaces. You will be able to enjoy an immaculate cooking area that is free of dirt and buildup.
Hard to reach or hidden places – to ensure that the entire property is thoroughly cleaned, our professionals will reach a number of hidden places and thoroughly clean them. They will scrub and disinfect the areas, leaving no trace of dust or grime.
Disposal of items and waste – If the home you are moving into has already been occupied, you may want to consider replacing a few things. Mattresses, toilet seats, and carpets, for example, should be kept private and not shared. Our team of professionals will check these goods and advise you on how to proceed. Remember that replacing these objects will help you achieve the immaculate conditions you want to live in.
Our satisfied clients
"Thank you very much for sending your cleaners yesterday. I wouldn't do such a fine job on my own. Now the property is in excellent condition just as my landlord requires. You proved that you are a reliable cleaning company and I would call you again. – Rita"
"I needed someone to prepare my leased property for the inventory inspection and your company was recommended to me. I need to admit that the cleaners cleaned perfectly the property. It was a real pleasure to communicate with such friendly and well-mannered fellows. – Melanie"
"I loved what you did to my old rented house. You made it cleaner than it was when I moved in. I honestly regretted having to move out. Thanks to your end of tenancy cleaning services, I managed to get a full refund on my deposit money. I will definitely book your services again – Amanda"
"What I love most about your services is the fact that your technicians always pay attention to the smallest details. As a letting agent, I want to make sure that the properties I rent out are pristine, and I am really glad to have you guys help me keep the places in a good condition – Vallery"
If you are looking for an end of tenancy cleaning services which will help you with the final cleaning of a rental real estate property, you can put your trust in us. We are experienced cleaning services supplier and we operate in the area of Bromley. Our rates are very reasonable and we are sure that you will appreciate our help once we are done with the cleaning session.
Our end of tenancy cleaning is very thorough and consistent. Book us and you will see for yourself. Waste no more time and dial our number.