The best thing that could happen to your house when you move out of it is to have an encounter with one of our cleaning teams. They are going to perform a superior level of end of tenancy cleaning on site, preparing your house for the new tenants to move in. This is the treatment our house has been waiting for so long and you can provide it if you schedule your first end of tenancy cleaning with one of our cleaning teams.
Receiving your security deposit from your landlord is one of the most important things when you move out. This is why maintaining your house in its best condition and deep cleaning it before the final meeting with your landlord and the letting agent you work with is essential. These are the preconditions for getting the full amount of money back and having a hassle-free moving out experience.
End Of Tenancy Cleaning
Prices
Studio Flat

from £

89

One Bedroom Flat

from £

139

Two Bedroom Flat

from £

165

Three Bedroom Flat

from £

189
End of tenancy is here to make your life easier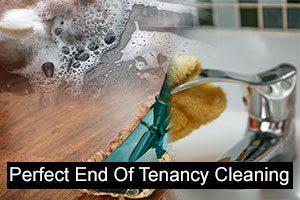 We pride ourselves in being the leading cleaning company in Camberwell SE5 and working with some of the most renown cleaning experts in the end of tenancy field. This gives us the opportunity to develop our full potential and provide you with the most comprehensive end of tenancy cleaning with guaranteed satisfaction.
Our end of tenancy cleaning session starts with the basics and cleans your house floor to ceiling. The cleaning teams covers your whole house and minimizes the time spent cleaning.
All Camberwell based residents can enjoy a hassle-free moving out experience
Your floors are going to be thoroughly scrubbed, the tile floors will be mopped and the hardwood ones – polished, returning them their initial sheen. Your kitchen will be deep cleaned and all the grease will be removed even from the inside of your oven. Your whole house is going to shine and be as welcoming for its new tenants as possible.
Services We Provide
Carpet Cleaning
Oven Cleaning
Domestic Cleaning
Builders Cleaning
Flat Cleaning
Office Cleaning
Spring Cleaning
Upholstery Cleaning
If you feel intrigued by our proposal, look no further and schedule your end of tenancy cleaning session with one of our cleaning teams. They are available for booking all around Camberwell seven days per week and around the clock.
Reliable Pre-tenancy Cleaning Services in London
It is critical to thoroughly clean the new home you are moving into. It will give you a fresh start in life and allow you to enjoy a clean, organised, and healthy environment. However, keep in mind that this sort of cleaning may be rather difficult, especially if you are far too preoccupied with the other chores that come with the moving process. This is due to the vast quantity of filth and grime that exists all over the house, particularly in concealed corners. In addition, depending on the property (whether it is brand new or has been inhabited already), there may be construction debris and grime to remove, filth left behind by past renters, or objects to replace or fix. Schedule an appointment with one of our customer service representatives to save time and effort. Our team of experts will clean everything thoroughly, even spots that are difficult to reach or are often neglected throughout the cleaning procedure. Find a list of some of them below.
Benefits of booking our Pre-tenancy Cleaning:
The moving process is usually complicated and requires time and effort. Save yourself those and trust our cleaning company with the task. You will not have to worry about scrubbing and disinfecting – your flat will be deep cleaned and prepared for your arrival.
To be able to enjoy your property in its best condition and start on a clean slate, all signs of the previous tenants need to be eliminated. This will be done by our professional cleaners. your apartment will be immaculate and ready for you.
Your new property will be thoroughly cleaned and disinfected with the use of top grade professional cleaning solutions. All of them are non-toxic, free of harsh chemicals, biodegradable and eco-friendly. Both your children and your pets will be safe and enjoying a beautiful, disinfected new home.
Experienced and qualified workers will deep clean and disinfect every area of the property. We promise that the job we deliver will be of the highest quality in the region. Your future home will be prepared for you to move in straight away.
A list of cleaning chores that demand particular focus:
Carpets – if used for a while, your carpets may be full of dust and grime. Our cleaning experts will use the professional steam cleaning devices we supply them with to deep clean and disinfect your carpets. This method has 100% success at disinfection and stain removal.
Bathroom – special solutions and thorough scrubbing are normally required in the bathroom; but, if has not been taken care of for a while this work may become much more difficult. We guarantee the removal of all deposits, mould, and filth. We will leave you with a spotless bathroom.
Kitchen – Your kitchen may be stained or smelly – this most probably is because it has not been cleaned in a long time. Our professionals will utilise the specialised equipment and materials we provide them with to remove all buildup and residues.
Hard to reach or hidden places – to properly clean the entire place, you should not skip the various hidden areas around the property. They hide dirt, dust, grime and germs. Our cleaning experts will make sure that everything has been deep cleaned and disinfected.
Disposal of items and waste – To maintain your new home clean and healthy, you may need to get rid of certain objects and replace them with new ones. Personal or often used things include toilet seats, bathroom carpets and curtains, pillows and so on. We will thoroughly check them for you and clean or replace them as necessary. You will be able to relax in your spotless, hygienic house.
Our satisfied clients
"I called your company in reference to the end of tenancy cleaning service. You did an outstanding job and I would like to say thank you for being so efficient and reliable. I was really satisfied with the results and so was my landlord. I am gonna miss my old place but now someone else can love it as much as I did. – Pauline"
"I would like to express my gratitude for the deep clean of my leased flat you performed the other day. I never doubted you but you exceeded my expectations. Thank you for being so quick and efficient. I will undoubtedly call you again when I need help. – Trish"
"Who knew that moving out can be this easy and stress-free? I am glad that I came across the professional end of tenancy cleaning service of this company and decided to book it for my moving out day. The end result was a sparkling clean accommodation which got me my full deposit back. – Zeke"
"I recommend the end of tenancy cleaning service of this company to every tenant. They helped me a lot on my moving out day and I am forever grateful to the amazing cleaners who completely transformed the apartment I was vacating and they gave it a sparkling clean look. I saved time and I even got my full deposit back. – Axel"
Our end of tenancy cleaning services will give you astonishing results, which will impress both you and your landlord. We have one of the most qualified cleaners in Camberwell, who will manage to meet your expectations to the fullest and will make your rented property look like new.
Our employees will stick to the requirements of your landlord and in this way you can be sure that you will get your deposit back for sure. The rental will be cleaned according to the highest standards with the help of the best machines and environmentally friendly products.