Keeping a property in a good-looking and fresh condition is of great importance for your well-being and for your home's full vision and elegance. However, leaving it in the same good condition before you move out sometimes is even more important. According to the contract between you and your landlord, in order to keep your prepaid security deposit, you have to leave it in a clean condition as it once has been when you first moved in.
If you do not want it to happen, we have one easy and better solution for you. Our company is expert in end of tenancy cleaning services. If you want to be sure in getting your money back, we are your best choice. We are based in all of Catford.
End Of Tenancy Cleaning
Prices
Studio Flat

from £

79

One Bedroom Flat

from £

137

Two Bedroom Flat

from £

159

Three Bedroom Flat

from £

181
Peace of mind with our end of tenancy cleaning services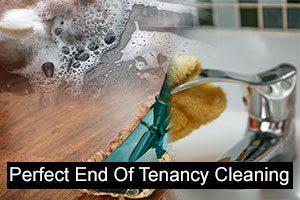 We know that you probably are too busy to even think about cleaning let alone actually doing it. Why do not you focus on more important matters like packaging your belongings or looking for another home? Why do not you let the experts take care of the cleaning chores? Booking with our company can never be a bad decision when it comes to end of tenancy cleaning. Do not hesitate any more and establish a contact with us or come to one of our offices in Catford. We are already looking forward to hearing from you.
With us you can be sure that your rental property is in good hands. The most diligent and hard-working cleaners work for us. They know how to perform outstandingly in order to meet your expectations and requirements. Every nook and cranny will be well taken care of, restoring the sparkle in your home.
Amazing end of tenancy cleaning services in Catford
Take advantage of our economical prices and rest assured that you will keep your deposit money. We provide ourselves with the necessary equipment for best results in cleaning. Please make sure to give us a call and we promise you to be satisfied with the results in cleaning.
Services We Provide
Carpet Cleaning
Oven Cleaning
Domestic Cleaning
Builders Cleaning
Flat Cleaning
Office Cleaning
Spring Cleaning
Upholstery Cleaning
If you do not meet your responsibilities, your landlord has the right to keep your money.
More About Catford
Catford is a district of south east London which has so much to offer to both locals and tourists. Catford is one of the few areas in the British capital to resist urban renewal. One of the main reasons because of which this area is a desired place to live is that the housing is reasonably priced. During warm months many families have BBQ evenings which in combination with the chatter contribute to the lovely atmosphere of this area.
Many gorgeous views can be enjoyed from the picturesque parks. Such park is Mountsfield Park which is close to Hither Green. It is a home to many football pitches, playgrounds and tennis courts.
There are many legends about the origin of the name. One says that this area's name originates from the existence of plenty of wildcats while another says that the name comes from a ford where once cattle crossed over the river Ravensbourne.
" I had to move out in short notice, so I just collected my belonging in boxes and I dialed your number. You appeared at my door on the next door with everything you might possibly need. When I got back, the bathroom was shining and the kitchen looked brand new. I am getting my security deposit for sure! – Martha"
"I was told of your end of tenancy cleaning service and I decided that this time I will not spend two days scrubbing floors. I contacted you and I was even surprised how low your prices were. I really appreciate what you did and I will hire you again someday." – Pat"
"Thanks to your professional team I was able to move out without having another fight with my landlord. And not only this, but I think I even made that guy happy. Can you believe it? Your end of tenancy cleaning services are like magic and I will definitely take advantage again – Laura"
"I'm not a big fan of cleaning and, being aware of the fact that if I cleaned the apartment myself I'd surely lose the deposit, I decided to book your services. You not only saved me time and effort, but I even got my deposit money back. Thanks – Emily"
Living in a rented place has million advantages. Yet, it is by no means perfect. For example, outgoing tenants are obliged to clean the rented premises to perfection in order to get their deposit back. But even if they have done their best, if the landlord is not pleased with the results, outgoing tenants will be made to leave without a refund on their deposit.
If outgoing tenants choose our professional professional assistance, on the other hand, they will receive a full refund on their deposit money, we guarantee. Book our professional end of tenancy cleaning services today, we are in Catford.