Keeping a property in a good-looking and fresh condition is of great importance for your well-being and for your home's full vision and elegance. However, leaving it in the same good condition before you move out sometimes is even more important. According to the contract between you and your landlord, in order to keep your prepaid security deposit, you have to leave it in a clean condition as it once has been when you first moved in.
If you do not want it to happen, we have one easy and better solution for you. Our company is expert in end of tenancy cleaning services. If you want to be sure in getting your money back, we are your best choice. We are based in all of Catford.
End Of Tenancy Cleaning
Prices
Studio Flat

from £

89

One Bedroom Flat

from £

139

Two Bedroom Flat

from £

165

Three Bedroom Flat

from £

189
Peace of mind with our end of tenancy cleaning services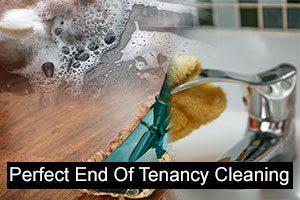 We know that you probably are too busy to even think about cleaning let alone actually doing it. Why do not you focus on more important matters like packaging your belongings or looking for another home? Why do not you let the experts take care of the cleaning chores? Booking with our company can never be a bad decision when it comes to end of tenancy cleaning. Do not hesitate any more and establish a contact with us or come to one of our offices in Catford. We are already looking forward to hearing from you.
With us you can be sure that your rental property is in good hands. The most diligent and hard-working cleaners work for us. They know how to perform outstandingly in order to meet your expectations and requirements. Every nook and cranny will be well taken care of, restoring the sparkle in your home.
Amazing end of tenancy cleaning services in Catford
Take advantage of our economical prices and rest assured that you will keep your deposit money. We provide ourselves with the necessary equipment for best results in cleaning. Please make sure to give us a call and we promise you to be satisfied with the results in cleaning.
Services We Provide
Carpet Cleaning
Oven Cleaning
Domestic Cleaning
Builders Cleaning
Flat Cleaning
Office Cleaning
Spring Cleaning
Upholstery Cleaning
If you do not meet your responsibilities, your landlord has the right to keep your money.
Reliable Pre-tenancy Cleaning Services in London
It is critical to thoroughly clean the new home you are moving into. It will give you a fresh start in life and allow you to enjoy a clean, organised, and healthy environment. However, keep in mind that this sort of cleaning may be rather difficult, especially if you are far too preoccupied with the other chores that come with the moving process. This is due to the vast quantity of filth and grime that exists all over the house, particularly in concealed corners. In addition, depending on the property (whether it is brand new or has been inhabited already), there may be construction debris and grime to remove, filth left behind by past renters, or objects to replace or fix. Schedule an appointment with one of our customer service representatives to save time and effort. Our team of experts will clean everything thoroughly, even spots that are difficult to reach or are often neglected throughout the cleaning procedure. Find a list of some of them below.
Benefits of booking our Pre-tenancy Cleaning:
You will have more time to pack more efficiently, plan the entire move, have fun, and organise your new home the way you want. Our cleaning professionals will perform all jobs quickly and prepare the home for your arrival – you will be able to relax in a clean, beautiful residence.
Stains, foul odours, and objects left behind by the renters who lived in the house before you might prevent you from fully enjoying it. Our cleaning professionals will eliminate all trace of dirt and make the home seem brand new.
You and your loved ones will be completely safe since all cleaning products used by our specialists are devoid of hazardous chemicals, eco-friendly, and biodegradable. Furthermore, they are incredibly effective, removing 100% of the stains, deposits, and filth from all surfaces and areas of your new property.
The quality of the cleaning solution you receive from our company will be one of the highest in the industry. You may rest assured that our expert cleaning technicians will use all their skills and knowledge to eliminate all germs and rime from all areas of your home.
A list of cleaning chores that demand particular focus:
Carpets – if carpets have not been regularly cleaned, they may be full of stains, dust, grime and irritants. We will steam clean them using professional grade devices, as well as powerful but non-toxic cleaning solutions that will not cause harm to the surface.
Bathroom – if you want to enjoy your new place in its best condition, you should never skip the bathroom. It is the area where grime, buildup and germs collect the most. Our professionals will ensure everything has been removed. The will use the efficient, non-toxic tools and products we supply them with.
Kitchen – when a kitchen has not been cleaned in a while, it will end up being covered in grease, grime and burned food particles. To get rid of those, our professionals will use the powerful cleaning solutions we supply them with. Your kitchen will be spotless.
Hard to reach or hidden places – most of the dirt and grime hidden in a property cannot be easily seen. The fact that the areas that need to be cleaned are so easy to miss makes the cleaning process hard and complicated to carry out. Our cleaning experts will reach all of them and thoroughly clean them.
Disposal of items and waste – If the home you are moving into has already been occupied, you may want to consider replacing a few things. Mattresses, toilet seats, and carpets, for example, should be kept private and not shared. Our team of cleaning experts will check these goods and advise you on how to proceed. Remember that replacing these objects will help you achieve the immaculate conditions you want to live in.
Our satisfied clients
" I had to move out in short notice, so I just collected my belonging in boxes and I dialed your number. You appeared at my door on the next door with everything you might possibly need. When I got back, the bathroom was shining and the kitchen looked brand new. I am getting my security deposit for sure! – Martha"
"I was told of your end of tenancy cleaning service and I decided that this time I will not spend two days scrubbing floors. I contacted you and I was even surprised how low your prices were. I really appreciate what you did and I will hire you again someday." – Pat"
"Thanks to your professional team I was able to move out without having another fight with my landlord. And not only this, but I think I even made that guy happy. Can you believe it? Your end of tenancy cleaning services are like magic and I will definitely take advantage again – Laura"
"I'm not a big fan of cleaning and, being aware of the fact that if I cleaned the apartment myself I'd surely lose the deposit, I decided to book your services. You not only saved me time and effort, but I even got my deposit money back. Thanks – Emily"
Living in a rented place has million advantages. Yet, it is by no means perfect. For example, outgoing tenants are obliged to clean the rented premises to perfection in order to get their deposit back. But even if they have done their best, if the landlord is not pleased with the results, outgoing tenants will be made to leave without a refund on their deposit.
If outgoing tenants choose our professional professional assistance, on the other hand, they will receive a full refund on their deposit money, we guarantee. Book our professional end of tenancy cleaning services today, we are in Catford.