Our company is based in Chingford and we are the specialist you could trust for deep cleaning your home at the end of your lease. We offer reliable, affordable end of tenancy solutions that will make your moving out stress-free and will help you get your deposit back.
Our standard end of tenancy package features detailed cleaning everywhere in your home. Our crew of experts will come professionally equipped and will meticulously clean every nook and cranny in your property. They always achieve the highest standards in their work and you will have sparkling bathrooms and kitchen, spot cleaned bedrooms and living areas, freshly vacuumed floors.
End Of Tenancy Cleaning
Prices
Studio Flat

from £

89

One Bedroom Flat

from £

139

Two Bedroom Flat

from £

165

Three Bedroom Flat

from £

189
Flexible End of Tenancy Cleaning Services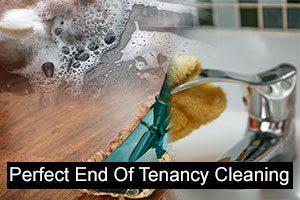 Our goal is to meet all your expectations and we design customized cleaning plans according to your preferences and budget. You can decide what services to be included in your move out cleaning checklist and what you can expect is a home cleaned the way you want.
Our end of tenancy services are convenient and well-organized. We provide high-end professional equipment and we clean your home from top to bottom just in a few hours. We know you have hundreds of things to arrange for the move and we give you the free time to do it without having to worry about cleaning.
Convenient end of tenancy cleaning at a price that you can actually afford
Same day service possibility
Weekend appointments without any additional fee
Fully trained and certified professional cleaners
Top-quality professional equipment, eco friendly cleaning products
First class end of tenancy cleaning services by the top cleaning specialists in Chingford
We work with qualified and experienced cleaning specialists and we promise you will receive the service you need and expect. We deliver value with every clean so trust us and make an appointment! We are the end of tenancy experts in Chingford that know how to make your home immaculate!
Services We Provide
Carpet Cleaning
Oven Cleaning
Domestic Cleaning
Builders Cleaning
Flat Cleaning
Office Cleaning
Spring Cleaning
Upholstery Cleaning
A great advantage of our end of tenancy services is the re-clean guarantee we provide. In case of a problem we will come back to your property and will re clean it for free. All you need to do is notify us within 48h of the initial cleaning visit.
Reliable Pre-tenancy Cleaning Services in London
If you are in the process of moving into a new place, you probably would like to be able to enjoy a clean, fresh and well-organised place. To achieve that, a thorough pre-tenancy cleaning is required. However, this may be a hard and complicated task, especially since a lot of grime and dust hides in areas that are out of sight or easily missed. To get rid of everything, you will need a lot of effort, skills and professional tools. Whether you moved into a brand new place or an old property that has been inhabited before, there will be a lot to take care of. To bring the house to a proper condition, book our pre-tenancy cleaning service – we will send a team of professional cleaning technicians that will use the high quality tools and products to eliminate all grime from every corner of the property. The entire place will be left immaculate and ready for you to move into. Here are some of the most important areas that require cleaning but are easy to miss.
Benefits of booking our Pre-tenancy Cleaning:
You will be able to save time and effort. Moving into a new place can be exciting but you will probably be preoccupied with packing, organising the moving process, etc. By booking our company you will be able to enjoy the process, keep good memories and start on a clean slate.
The previous renters may have left unpleasant scents or stains). Especially if they did not keep a regular cleaning schedule. We will make sure that the entire property is clean, tidy and ready for you when you arrive.
Your new home will be cleaned by our expert cleaners that are going to utilise professional-grade tools and materials that are eco-friendly, biodegradable, devoid of hazardous chemicals, and extremely effective at removing stains and filth. When you arrive, your property will be clean and your family will stay healthy.
The quality of the cleaning solution you receive from our company will be one of the highest in the industry. You may rest assured that our expert cleaning technicians will use all their skills and knowledge to eliminate all germs and rime from all areas of your home.
A list of cleaning chores that demand particular focus:
Carpets – a lot of dust, filth, and other grime usually collect in the fibres of your home's carpets/upholstery, especially if they have not been cleaned on a regular basis. We provide high-quality steam cleaning in which we employ high-quality gear and products to assure 100% stain removal efficiency, as well as thorough disinfection.
Bathroom – the thorough cleaning of a bathroom is an extremely important part of the cleaning process. It usually involves strong chemicals and a lot of scrubbing. However, our experts know how to approach all issues in the most efficient, yet safe way possible.
Kitchen – if you want to enjoy your kitchen at its best condition, a lot of scrubbing, as well as high quality materials will be required. Our cleaning team will arrive fully equipped and get rid of all the buildup.
Hard to reach or hidden places – you should not skip the cleaning of hidden locations around the house if you want to clean it thoroughly. They tend to conceal filth, dust, grime, and bacteria. Our cleaning professionals will ensure that everything has been thoroughly cleaned and disinfected.
Disposal of items and waste – as part of the cleaning service, our professionals will inspect and clean/replace items that have been left by the previous tenants and cannot be used by you. Those can be bathroom rugs, unprotected mattresses, toilet seats, bed linen, pillows and other objects that are used for personal hygiene and are best not shared. You will be able to enjoy a clean and sanitary home.
Our satisfied clients
" My room mate and I found this end of tenancy cleaning service and booked them because they had the cheapest packages. We separated the bill in two and paid half and was even cheaper. But we and our landlady as well, were pleasantly surprised at the results. This is really a great cleaning company! -Elaine"
" Thanks to great service and professional attitude of your cleaning team my lodging was cleaned and left with a very high level of cleanness and I could not have wished for more. Especially for such an affordable and practical price, the service was totally worth every single dime. -Rodger"
" Definitely the best cleaning I have ever seen. For 5 years I have lived in that apartment and I have never seen it this clean- if I knew earlier I would have hired you for a cleaning long ago. I cannot believe how different the place looked after you guys were finished cleaning it. – Greg"
" Even if I had spent a week I could not for the life of me clean the place to this state. Your cleaners were extremely well-prepared and everything they did seemed really professional- it was apparent that they knew what they were doing the entire time. – Timothy"
We can help you with the end of tenancy cleaning anytime and we will give you the best results possible, because every our customer deserves it. We have an excellent cleaning team and we work with the help of the most reliable equipment, which has never let us down.
If your rental is located within the bounds of Chingford, don't hesitate to use our services, because we will do our best not only to meet your expectations, but to even surpass them and to help you get your deposit back without a problem. You can book our services now if you find them helpful.