You give your best to organize your whole moving out process and you keep your checklists within a hand's reach at all times in order not to forget any important errand. Even though this might sound like a recipe for success, this is rarely the case.
It often happens that you burn out earlier in the process of moving out and it all turns upside down from that point onwards. You might either forget something really important or, being preoccupied, you might fail to complete all your errands in an adequate matter. Naturally, if you are to move out soon, it is highly likely that the end of tenancy cleaning is your responsibility.
However easy cleaning may sound to you, end of tenancy cleaning has certain details and specifics which ought to be performed perfectly, otherwise you will have to live without a refund on your deposit money. Knowing how much money you have paid for the deposit, we would like to propose an alternative – let the professional cleaning experts do the job for you and you will be surprised.
End of tenancy cleaning has never been an easy thing to do. Well, if you choose us at Tidy Cleaners London, we will prove you wrong. We will show you how easy it is to acquire a perfectly clean property. With us, perfect results are not a promise, they are a fact. Contact Tidy Cleaners London via e-mail or phone today and move out from your rented property with a full refund on your deposit money in hand.
End Of Tenancy Cleaning
Prices
Studio Flat

from £

89

One Bedroom Flat

from £

139

Two Bedroom Flat

from £

165

Three Bedroom Flat

from £

189
Protect your sanity with our Chiswick – based end of tenancy cleaning service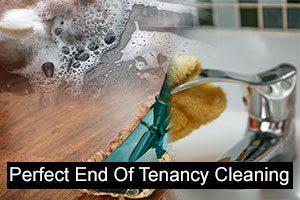 You can enjoy a completely stress-free end of tenancy cleaning if you book one of our cleaning teams to perform the service for you. They have abundant work experience in the cleaning field in Chiswick and we guarantee that they will make your property sparkle in no time.
Nothing can stop our technicians when they try to impress you; believe us, they will impress you. Our professionals have a strong eye for detail so rest assured – they will miss nothing. With Tidy Cleaners London you receive the best cleaning service available on the market.
Give us a chance to demonstrate you our professionalism
Our cleaning teams arrive at the property with their branded minivan filled with powerful cleaning products and cleaning machines for every end of tenancy cleaning service we perform. You will not find our cleaning equipment easily on the market – it is for professional use only. It will enable the thorough cleaning we promise to deliver to your property. Choose Tidy Cleaners London and the results will amaze you.
Our professional cleaning team will begin by polishing and mopping all floors, rejuvenating them and making them look good again. Your carpets will be thoroughly cleaned and so will be your kitchen. All grease splatters will be expertly removed from the counter tops, the back splash and even inside your oven. That is right – we at Tidy Cleaners include professional oven cleaning as part of our end of tenancy cleaning services. However, please note that we do not include professional carpet cleaning as part of our end of tenancy cleaning services,
At Tidy Cleaners London, we specialise in a number of professional cleaning services. Rely on us for:
Carpet Cleaning
Oven Cleaning
Domestic Cleaning
Builders Cleaning
Flat Cleaning
Office Cleaning
Spring Cleaning
Upholstery Cleaning
Our intriguing offer waits for your call. You can dial one of the phone numbers listed below and ask our call center representatives all questions you might have. If you live in Chiswick you can even enjoy a same day service and schedule an appointment today.
Reliable Pre-tenancy Cleaning Services in London
When moving into a new property, it is extremely important to clear and clean the entire place. Different types of grime may be present, depending on the condition of the home -whether it is brand new and you need to clean industrial waste and large amounts of dust, or if it has been inhabited in the past and you have to deal with the mess left behind by previous tenants. What is more, as you dive deep into the cleaning process, you may find items that are broken and need to be repaired or fixed. All those factors make this task complicated, especially for an unprepared individual. You may take advantage of the professional pre-tenancy cleaning service we offer. Our expert cleaners are experienced and will use their best skills to eliminate all dust, grime and dirt from all corners and areas of the home. The trickiest part of this type of cleaning is the debris hiding in hard to reach or easy to miss areas. Rest assured that we will take care of those as well. See what they are below:
Benefits of booking our Pre-tenancy Cleaning:
You will save yourself time and will be able to enjoy yourself while our cleaning team is scrubbing and disinfecting the property. By the end of the service you will be able to move in and begin decorating your brand new, fresh, clean and tidy space.
The previous tenants may have had pets ( that may leave unpleasant odours or stains behind), or simply did not clean on a regular basis. We will ensure that the entire property is empty, clean and fresh for your arrival.
You may rest assured that you and your loved ones are safe – all cleaning products used by our professionals are free of toxic chemicals, eco-friendly and biodegradable. What is more, they are extremely efficient and will be able to remove 100% of the stains, deposits and grime found throughout the property.
You will receive one of the best, most high-quality cleaning solutions in . We work with qualified and knowledgeable specialists who will completely clean and disinfect the entire home. All your personal demands will be taken into consideration.
A list of cleaning chores that demand particular focus:
Carpets – bacteria, dust mites, and other unpleasant things that might bother you and potentially create health problems are hiding all over the carpets and upholstery. We will steam clean everything as part of the service, assuring 100% stain removal success and complete disinfection of the surface.
Bathroom – the large amount of moisture and warmth make the bathroom a favourite place for germs, mould and other grime. This area of the property has to be thoroughly cleaned with powerful solutions and tools to get rid of those. This is exactly what our professionals will do as part of the service.
Kitchen – in order to have a clean and healthy kitchen, you must remove all oil and filth from all surfaces in the area. Using the high-quality equipment and supplies we provide them with, our trained experts will assure amazing results.
Hard to reach or hidden places – Starting a new life at a new place means you should get rid of all grime and waste left behind by the previous inhabitants. Those can be found in hidden areas which you would never think about. Our cleaning experts know where to look and will ensure that no debris have been left behind even in places that cannot be seen.
Disposal of items and waste – keep in mind that if you move into a new place, there will be items that are best replaced. If there is a toilet seat, bed linen, mattress or shower curtain (you can donate those), it is best to buy new ones for your time in the property. The cleaning experts on our team will check those for you, clean anything that may be kept and replace these objects if needed.
Our satisfied clients
"I am really glad I booked with you and will certainly do it again. You did a magnificent job cleaning my leased property and I couldn't be happier. My landlord was very satisfied with the final condition of the property and I was able to keep my deposit. – Margaret"
"Great end of tenancy cleaning, moderate prices and loyal attitude. The cleaners worked hard for several hours and the final result was impressive. Thanks to you I was able to move out on good terms with my landlord and keep the full amount of the deposit. – Peter"