We have been the leading end of tenancy cleaning service in Clapton for the past few years, and with our success and fame growing bigger and bigger we only get better. Our very diligent cleaning technicians will stop at nothing to provide you with the results you deserve. With our help, you will most assuredly get the full amount of your bond back and leave your landlord happy and satisfied.
It might sound like we are bragging but once you try out our end of tenancy cleaning service you will see for yourself that we are extremely efficient. Thousands of tenants have employed us in the past and we have never failed to provide them with only the best cleaning results available!
End Of Tenancy Cleaning
Prices
Studio Flat

from £

89

One Bedroom Flat

from £

139

Two Bedroom Flat

from £

165

Three Bedroom Flat

from £

189
Top notch cleaning on a reasonable price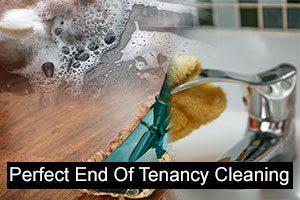 It has been a long time since professional cleaning service was affordable for the rich people only. We are here to prove you that you don't need to pay top dollar to receive top cleaning results. Call our lines and our friendly operators will help you organize your end of tenancy cleaning.
The best cleaning equipment available on the market
100 percent organic cleaning products
Fast and efficient services
Guaranteed full return of your bond
Flexible working schedule
Cleaning as more than just a task
The cleaning technicians we will send to your home to carry out the cleaning are trained and skilled professionals with years of experience in the field. All of them have been licensed to practice cleaning in Clapton. They are more than trustworthy, they are diligent and capable to completely freshen up the place so that your landlord can happily hand you the full amount of your deposit back.
Services We Provide
Carpet Cleaning
Oven Cleaning
Domestic Cleaning
Builders Cleaning
Flat Cleaning
Office Cleaning
Spring Cleaning
Upholstery Cleaning
Our company guarantees that our technicians will properly disinfect and clean every nook and cranny of your old rental place. Any stains or hair on the furniture are included in the price, cobwebs, mold and bad odors are going to be nothing but history once our team is done cleaning. Our very capable and diligent cleaning technicians coupled with the latest cleaning equipment and organic cleaning products that are just as efficient as the toxic, chemicals ones are the three biggest advantages of employing our services.
Reliable Pre-tenancy Cleaning Services in London
To be able to enjoy the new property you are moving into, a deep cleaning of the entire property is required. If you would like to have a fresh start in a neat place, give us a call and book our pre-tenancy cleaning service. It is important to have this task performed by professionals since it usually requires special tools and products, as well as a unique approach. The main reason for this is the fact that a lot of the grime may be hard to remove or simply hidden. If you are moving into a newly built property, there may be dust, grime and industrial waste. However, if you are moving into a property that used to have previous inhabitants, there may be smells, stains and rubbish left behind by them. Trust our experts with this task – they will efficiently clean the entire property and prepare it for your arrival. Do not hesitate to reach out to us – a lot of the grime that needs to be cleaned is usually easy to miss or hard to remove. You may rest assured that our professionals will do just that.
Benefits of booking our Pre-tenancy Cleaning:
You will save yourself time and will be able to enjoy yourself while our cleaning team is scrubbing and disinfecting the property. By the end of the service you will be able to move in and begin decorating your brand new, fresh, clean and tidy space.
All signs of previous inhabitants will be eliminated. Tha involves smells, stains, waste and other unpleasant things that may prevent you from enjoying your time at the property. We will ensure the home is absolutely clean and ready for you.
You may rest assured that you and your loved ones are safe – all cleaning products used by our professionals are free of toxic chemicals, eco-friendly and biodegradable. What is more, they are extremely efficient and will be able to remove 100% of the stains, deposits and grime found throughout the property.
Our cleaning solutions are of the highest quality and we will ensure to meet all your needs.. You may be confident that our skilled cleaning specialists will utilise all of their skills and knowledge to prepare your apartment for your arrival.
A list of cleaning chores that demand particular focus:
Carpets – if used for a while, your carpets may be full of dust and grime. Our cleaning experts will use the professional steam cleaning devices we supply them with to deep clean and disinfect your carpets. This method has 100% success at disinfection and stain removal.
Bathroom – to have a properly clean and healthy bathroom, professional tools and products are required. Our professional cleaners will arrive fully equipped and ensure that no deposits, mould or signs of germs have been left behind.
Kitchen – Kitchens rapidly acquire all types of debris, oil, and waste, which may lead to foul smells, stains, and an unsanitary environment. Our skilled cleaners will handle all of these concerns with care and guarantee that the space is spotless.
Hard to reach or hidden places – some people simply do not clean on a regular basis. As a result, dust and dirt will accumulate in unexpected spots that are generally overlooked during property cleaning. Our experts know where to find these areas and how to deep clean and disinfect them.
Disposal of items and waste – if you are willing to enjoy a completely clean and disinfected property, you may consider replacing or disposing of certain items. Those may be toilet seats, pillows, rugs, shower curtains and bed linen left behind by the previous tenants. Our professionals will ensure that those have been replaced with new, hygienic items that will allow you to live in clean and healthy conditions.
Our satisfied clients
" My landlady was specific that she wanted me to give her the lodging in the same condition that it was when I moved in and I knew she meant she wanted it immaculate. But I know I could never get it as clean as she wishes, I booked this service and enjoyed the end results and the economical price. Both my landlady and I were satisfied. -Ally"
" My house was cleaned perfectly by this company's end of tenancy cleaning team. I was super happy when I saw the results because I was promised my full deposit back only if I leave the house really clean and spotless. This service saved my life and I got my money back. Thanks. -Bob"
" The team of technicians you sent over left a few hours ago and now the place sparkles! I wasn't sure that I will get back the full amount of my bond back, knowing how stained the furniture and carpets are. Somehow your cleaners managed to do the impossible and cleaned them all. – Katherine"
" You guys did an amazing job on my former apartment. I did not move my finger to clean a single thing- all I did is call your numbers, schedule a cleaning and that was that. If it wasn't for you I definitely wouldn't have gotten back my deposit. – Trisha"
It will be pleasure for us to help you with the end of tenancy cleaning when moving out of your rental. If you are a resident of Clapton and you need professional help for the cleaning, be sure that you can always rely on us.
We will be ready to send our employees to you in a convenient for you date and time, because we are available every day and we have a flexible schedule. They will give you the desired results in no time and you will have a spotless clean rental, which will definitely impress your landlord.