If you are moving out and you want real professionals to take care of the final cleaning, trust our company. We are based in Clerkenwell and for years now we have been providing reliable move out services to landlords and tenants.
We have committed ourselves to high-quality standards and customer satisfaction. We provide cleaning plans tailored to your needs and budget and you can choose from a long list of cleaning options. We offer anything from deep cleans of your entire property to cleaning only some areas and certain items in your home.
End Of Tenancy Cleaning
Prices
Studio Flat

from £

89

One Bedroom Flat

from £

139

Two Bedroom Flat

from £

165

Three Bedroom Flat

from £

189
Superb end of tenancy cleaning, 100 percent satisfaction guaranteed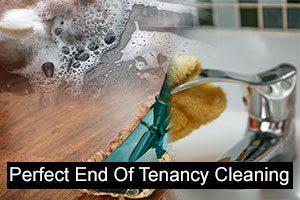 Trust us -we will give each and every room the attention it deserves and you will have your place spot cleaned and brightly shining!
If, for any reason, you are not completely happy with the results, we will come back and re clean anything that you find unsatisfactory. We understand that the return of your deposit is of great importance and we will do our best to help you receive your money back.
Convenient end of tenancy cleaning by the top cleaning experts in Clerkenwell
Book our services and let real professionals handle all taxing cleaning chores! Our employees are hard-working, qualified, experienced and will handle in a highly professional manner even the most complicated cleaning situation.
We encourage green cleaning and we are one of the few companies in Clerkenwell that can offer you entirely safe, all natural cleaning methods and solutions.
We know that moving out requires efforts and involves a massive amount of work. We will clean your home up to standards and will give you the time to focus on other important things from your to- do list.
Services We Provide
Carpet Cleaning
Oven Cleaning
Domestic Cleaning
Builders Cleaning
Flat Cleaning
Office Cleaning
Spring Cleaning
Upholstery Cleaning
We will organize the entire cleaning process and will deliver quick, convenient, worry-free service. We know how to achieve perfect results and you will be simply astonished!
Wait no more and contact us now! We are available 7 days a week and on holidays, and we will be glad to help you! We will make sure moving out is not an exhausting experience for you!
Reliable Pre-tenancy Cleaning Services in London
When moving into a new property, it is extremely important to clear and clean the entire place. Different types of grime may be present, depending on the condition of the home -whether it is brand new and you need to clean industrial waste and large amounts of dust, or if it has been inhabited in the past and you have to deal with the mess left behind by previous tenants. What is more, as you dive deep into the cleaning process, you may find items that are broken and need to be repaired or fixed. All those factors make this task complicated, especially for an unprepared individual. You may take advantage of the professional pre-tenancy cleaning service we offer. Our expert cleaners are experienced and will use their best skills to eliminate all dust, grime and dirt from all corners and areas of the home. The trickiest part of this type of cleaning is the debris hiding in hard to reach or easy to miss areas. Rest assured that we will take care of those as well. See what they are below:
Benefits of booking our Pre-tenancy Cleaning:
The moving process is usually complicated and requires time and effort. Save yourself those and trust our cleaning company with the task. You will not have to worry about scrubbing and disinfecting – your flat will be deep cleaned and prepared for your arrival.
All signs of previous inhabitants will be eliminated. Tha involves smells, stains, waste and other unpleasant things that may prevent you from enjoying your time at the property. We will ensure the home is absolutely clean and ready for you.
Your new home will be cleaned by our expert cleaners that are going to utilise professional-grade tools and materials that are eco-friendly, biodegradable, devoid of hazardous chemicals, and extremely effective at removing stains and filth. When you arrive, your property will be clean and your family will stay healthy.
The property will be thoroughly cleaned and set up for you. We will work hard to ensure that all corners and areas of the house are sanitised. You may be confident that the job we provide will be of the greatest quality.
A list of cleaning chores that demand particular focus:
Carpets – bacteria, dust mites, and other unpleasant things that might bother you and potentially create health problems are hiding all over the carpets and upholstery. We will steam clean everything as part of the service, assuring 100% stain removal success and complete disinfection of the surface.
Bathroom – the bathroom must be a top priority if you want to appreciate your new area in its cleanest condition. It is the most prone to accumulating filth, debris, and pathogens. Our experts will work hard to ensure that everything has been scrubbed and disinfected. They will employ efficient, yet non-toxic solutions.
Kitchen – when a kitchen has not been cleaned in a while, it will end up being covered in grease, grime and burned food particles. To get rid of those, our professionals will use the powerful cleaning solutions we supply them with. Your kitchen will be spotless.
Hard to reach or hidden places – you should not skip the cleaning of hidden locations around the house if you want to clean it thoroughly. They tend to conceal filth, dust, grime, and bacteria. Our cleaning professionals will ensure that everything has been thoroughly cleaned and disinfected.
Disposal of items and waste – keep in mind that if you move into a new place, there will be items that are best replaced. If there is a toilet seat, bed linen, mattress or shower curtain (you can donate those), it is best to buy new ones for your time in the property. The cleaning experts on our team will check those for you, clean anything that may be kept and replace these objects if needed.
Our satisfied clients
"A friend recommended your company when I was moving out. The cleaners came on time, they were polite and friendly as well as diligent and hard-working. After their performance, my landlord came to inspect the leased property and said that it is in excellent condition. – Willie"
"I wanted to be sure that my landlord won't find a reason to keep my deposit and booked your professional end of cleaning. Thank you very much for doing what you have promised. The inventory inspection went fine and I moved out without any troubles. – Robert"
"Last week was my moving out and the apartment I was vacating was quite messy and there was a lot of mold in the bathroom I couldn't clean myself. Thankfully, I came across the end of tenancy cleaning service of this company and the cleaners who carried out the service managed to give the entire property a sparkling clean look. – Jonathan"
"I am very thankful to the professional cleaners of this company because if it wasn't for the end of tenancy cleaning service which they performed I wouldn't have been able to get my full deposit back when I was moving out. The look of the property I was vacating was amazing thanks to them. – Esmea"
Our company is the leader in Clerkenwell when it comes to professional cleaning services. We are quite well known among tenants and landlords because of our speciality- the end of tenancy cleaning. We realise how important it is for most tenants to leave the property in a good looking state in order to get the security deposit. Landlords may also need an assisting hand in order to rent out the property as quickly as possible.
If you are time-starved and cannot do the cleaning on your own, feel free to contact us and book our amazing end of tenancy cleaning.