Your house can go through many changes and you go with it as well. You can survive a moving out experience and it is not as hard as you might think when you have your faithful and reliable partners following your every step. You can fully rely on our end of tenancy cleaning experts to transform your house and your whole life as well. Nothing comes close to the work the professionals are capable of achieving and we want to show you just how good we are.
Your final meeting with your landlord and the letting agent you work with is rapidly approaching and you have to come up with a way to clean your house just in time for it. This is possible with our detail-oriented end of tenancy cleaning which is going to deep clean your house and prepare it for its new tenants to move in. Now is the time to make your life a hundred times easier with our end of tenancy cleaning service.
End Of Tenancy Cleaning
Prices
Studio Flat

from £

89

One Bedroom Flat

from £

139

Two Bedroom Flat

from £

165

Three Bedroom Flat

from £

189
Your house deserves to be deep cleaned and conditioned by our end of tenancy experts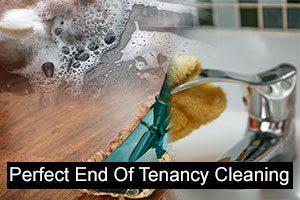 In our end of tenancy cleaning in Kingsbury we utilize the most powerful cleaning products and machines for professional use only which guarantees the satisfaction of our customers and the amazing results we are able to achieve every single time. Give us a chance to impress you and our cleaning teams are going to blow your mind with their level of professionalism.
Kingsbury residents can benefit from a 48-hours guaranteed service
The 48-hour guarantee we are talking about is the best thing invented since the invention of end of tenancy cleaning service. If your landlord or your letting agent are not satisfied with the results achieved, our cleaning teams are going to go back and re-clean the whole house for free.
Services We Provide
Carpet Cleaning
Oven Cleaning
Domestic Cleaning
Builders Cleaning
Flat Cleaning
Office Cleaning
Spring Cleaning
Upholstery Cleaning
If you live in Colindale and you are currently moving our, give us a call and ask about our end of tenancy cleaning sessions. We work seven days per week and we won't charge you extra for a weekend appointment.
Reliable Pre-tenancy Cleaning Services in London
If you are in the midst of moving into a new home, you most likely want to be able to enjoy a clean, fresh, and well-organised conditions. A comprehensive pre-tenancy cleaning is necessary to accomplish this. However, this may be a difficult and time-consuming process, especially when a lot of filth and dust resides in regions that are out of sight or easily overlooked. You will require a lot of work, knowledge, and professional instruments to get rid of everything. There will be a lot to take care of whether you moved into a fresh new house or an old property that has been previously occupied. We will send a team of skilled cleaning specialists who will use high quality equipment and solutions to erase all filth from every nook of the property as soon as you give us a call and book our pre-tenancy cleaning service. The entire property will be left spotless and ready for you to move in. Here are some of the most crucial locations that need cleaning yet are often overlooked.
Benefits of booking our Pre-tenancy Cleaning:
You will win more time on your hands. Moving to a new location might be thrilling, but you will most likely be distracted with packing, planning the moving procedure, and so on. By hiring our services, you will be able to relax during the process, make nice stories, and start fresh.
The previous tenants may have had pets ( that may leave unpleasant odours or stains behind), or simply did not clean on a regular basis. We will ensure that the entire property is empty, clean and fresh for your arrival.
You and your loved ones will be completely safe since all cleaning products used by our specialists are devoid of hazardous chemicals, eco-friendly, and biodegradable. Furthermore, they are incredibly effective, removing 100% of the stains, deposits, and filth from all surfaces and areas of your new property.
We guarantee the finest quality of all cleaning solutions delivered by us. They are always provided by our excellent cleaning specialists who will work tirelessly to deep clean and disinfect your future house so you are able to enjoy it at its best.
A list of cleaning chores that demand particular focus:
Carpets – the quantity of filth, dust, and viruses hidden in the fibres of your carpet or upholstery will surprise you. To get excellent results, we will steam clean their surface and remove any stains and dust mites that may cause allergies. The area will be left spotless.
Bathroom – professional tools and materials are essential to maintain a clean and healthy bathroom. Our experienced cleaners will arrive fully equipped to guarantee that no residues, mildew, or bacteria can be found in the area.
Kitchen – all grease, grime and germs will be eliminated from your kitchen area – our professionals will scrub and disinfect all kitchen surfaces. You will be able to enjoy an immaculate cooking area that is free of dirt and buildup.
Hard to reach or hidden places – the previous tenants may have left without properly cleaning the property. That will result in dust and grime collecting in unexpected areas that are usually neglected during the cleaning of the property. Our professionals know where these places are and how to make them polished and spotless.
Disposal of items and waste – If the home you are moving into has already been occupied, you may want to consider replacing a few things. Mattresses, toilet seats, and carpets, for example, should be kept private and not shared. Our team of qualified experts will check these goods and advise you on how to proceed. Remember that these are objects that will play a significant role in your life.
Our satisfied clients
"Cleaning is not my thing and I was searching for professional end of tenancy cleaning. I am glad I chose this company. Their cleaners are real professionals. My landlord was extremely satisfied with the condition of the property and I couldn't be happier. Highly recommended cleaning company! – Samuel"
"Thank you very much for cleaning my leased property this morning. The cleaners worked hard for several hours and the final result was magnificent. My landlord was just here to inspect the property and agreed to return the deposit to me. I would definitely call you again! – Melanie"
" The end of tenancy cleaning wasn't something that I could do on my own, even with some of my friends on board. One of them suggested I employ your cleaning service and I didn't go wrong. The other day I have had your cleaners over and they performed very good- my whole apartment was sparkling clean. – Trevor"
" The cleaning technicians that you sent over to my apartment were very well-prepared! I had two days left before the end of tenancy cleaning inspection and you were diligent enough to make it happen before the end date. I got back my full deposit and it all worked out! – Steve"
We know that there are plenty of cleaning companies in Colindale but we can prove to you that we are a far cry from them. We have set economical rates for each and every of our cleaning services. We take great pride in our end of tenancy cleaning services. We are experienced in dealing with various leased properties and we know how to apply the most efficient cleaning procedures.
We can remove any speck of grime and give the property a spotless look. If you need such service, make sure to choose our company because we are without a rival.