If you are moving out and you want to find a reliable company for the final cleaning, make sure you contact us. We are based in Cricklewood and we are the acknowledged experts in end of tenancy cleaning.
We offer a diversity of cleaning options and you can create your very own move out cleaning plan based on your budget, needs and preferences. Our standard end of tenancy cleaning checklist features detailed cleaning of your entire home. Our crew of experts arrive professionally equipped and spot clean each and every room in your home.
End Of Tenancy Cleaning
Prices
Studio Flat

from £

89

One Bedroom Flat

from £

139

Two Bedroom Flat

from £

165

Three Bedroom Flat

from £

189
Excellent End of Tenancy Cleaning Services, the most competitive rates in Cricklewood, 48 h guarantee provided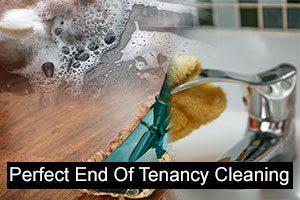 They disinfect baths and kitchens, vacuum precisely, polish furniture,mop floors. They can clean your carpets and windows,they can refresh the blinds and curtains if needed. Simply let them know what deserves attention and they will take proper care. We highly value the individual approach and we always provide the service that works best for you.
Our services are covered by guarantee that ensures the return of your deposit. If certain criteria are not met we will come and re clean your property absolutely free of charge. Simply notify us within 48 h of the initial cleaning visit.
Top-quality professional equipment, highly-trained end of tenancy experts
Our employees attend extensive courses in green cleaning. They have the knowledge, the experience and the competence to achieve the highest standards in their work and to provide both safe and effective cleaning solutions.
Our services are convenient and worry-free. We come to your home equipped with high-end professional gear and we quickly make everything impeccably clean.
Services We Provide
Carpet Cleaning
Oven Cleaning
Domestic Cleaning
Builders Cleaning
Flat Cleaning
Office Cleaning
Spring Cleaning
Upholstery Cleaning
Trust us an you will not be regretting your choice! We have hundreds of regular clients in Cricklewood who are satisfied with our services and recommend us to their friends.
We work 7 days a week and we are flexible- we can arrange a cleaning visit at a time that best fits your schedule. We offer affordable rates and great discount deals,so, hurry up, take an advantage!
Reliable Pre-tenancy Cleaning Services in London
If you are in the midst of moving into a new home, you most likely want to be able to enjoy a clean, fresh, and well-organised conditions. A comprehensive pre-tenancy cleaning is necessary to accomplish this. However, this may be a difficult and time-consuming process, especially when a lot of filth and dust resides in regions that are out of sight or easily overlooked. You will require a lot of work, knowledge, and professional instruments to get rid of everything. There will be a lot to take care of whether you moved into a fresh new house or an old property that has been previously occupied. We will send a team of skilled cleaning specialists who will use high quality equipment and solutions to erase all filth from every nook of the property as soon as you give us a call and book our pre-tenancy cleaning service. The entire property will be left spotless and ready for you to move in. Here are some of the most crucial locations that need cleaning yet are often overlooked.
Benefits of booking our Pre-tenancy Cleaning:
Trust our cleaning experts with the cleaning of the property and avoid being overwhelmed by the moving process. All left for you will be the packing and organising of your belongings. Our professionals will take care of the entire cleaning process and you will be able to move into a clean and tidy place.
The previous renters may have left unpleasant scents or stains). Especially if they did not keep a regular cleaning schedule. We will make sure that the entire property is clean, tidy and ready for you when you arrive.
You will not have to buy and use a lot of expensive and toxic cleaning products. Our professionals will arrive fully equipped with efficient, high quality non-toxic cleaning solutions that will help them clean and disinfect every surface of the property. All products we use are safe for human and pet health.
Our cleaning solutions are of the highest quality and we will ensure to meet all your needs.. You may be confident that our skilled cleaning specialists will utilise all of their skills and knowledge to prepare your property for your arrival.
A list of cleaning chores that demand particular focus:
Carpets – carpets that have not been cleaned on a regular basis may be full of stains, dust, filth, and allergens. We will steam clean them with professional quality equipment and strong yet non-toxic cleaning chemicals that will not damage the surface.
Bathroom – the bathroom must be a top priority if you want to appreciate your new area in its cleanest condition. It is the most prone to accumulating filth, debris, and pathogens. Our experts will work hard to ensure that everything has been scrubbed and disinfected. They will employ efficient, yet non-toxic solutions.
Kitchen – if your kitchen is coated in oil, filth, and burnt residue, it is possible that it seems unappealing, smells terrible; or stops you from fully enjoying your new home. You may be confident that the entire kitchen area will be left in beautiful shape by out expert technicians.
Hard to reach or hidden places – most of the dirt and grime hidden in a property cannot be easily seen. The fact that the areas that need to be cleaned are so easy to miss makes the cleaning process hard and complicated to carry out. Our cleaning experts will reach all of them and thoroughly clean them.
Disposal of items and waste – If the home you are moving into has already been occupied, you may want to consider replacing a few things. Mattresses, toilet seats, and carpets, for example, should be kept private and not shared. Our team of cleaning professionals will check these goods and advise you on how to proceed. Remember that replacing these objects will help you achieve the immaculate conditions you want to live in.
Our satisfied clients
"Impeccable performance, guys! Your cleaners exceeded the expectations of my landlord completely. I wouldn't achieve such a high level of cleanliness on my own. The inspection went fine and I was able to keep the full amount of the deposit. I would certainly call you again! – Barbara"
"I have used your end of tenancy cleaning several times and I can say only positive things about your cleaners. They pay attention to every small detail and always meet the requirements of my landlord. Plus, they are well-mannered and punctual. I have recommended them numerous times – Brian"
"I didn't know how to deal with the end of tenancy cleaning on my own, because my landlady wanted everything to be perfect and this is why I decided to use your help. All I can say is that your services are the best ones and I am glad that I trusted you!" – Nick
"You definitely did the best end of tenancy cleaning ever! I can't believe that my rental looks like new now! You are real professionals! I'm sure that my landlord will be more than satisfied with the results and will give me the deposit back without any problem." – Melissa
If you are a tenant who needs to achieve a good look for his/ her rental place before you vacated it, then you can always rely on us to provide the best professional end of tenancy cleaning service. We have extensive experience in this field and we know how to achieve a sparkling clean look for any accommodation.
We utilize cleaning products and tools which have proven to be very efficient in tackling tough stains. We assure you that we are the only cleaning company in Cricklewood which will satisfy all of your needs. Feel free to contact us any day of the week.