We are well established cleaning company operating in Deptford. We have rich experience in providing customers with our cleaning services but we are champions in the end of tenancy cleaning. If you are just about to move out from your rental property and it feels like time oppresses you, but at the same time you would like to keep your deposit money, do not hesitate to give us a call. We will tell you everything you need to know about us, our procedures and will gladly make you an appointment which best suits your schedule.
If you want to leave the property in a good-looking and hygienic condition, we are the ones that can give it to you. Our specially trained cleaners know how to apply proper cleaning in a short time. They are trained to pay attention to details and know how to put final touches in the property.
End Of Tenancy Cleaning
Prices
Studio Flat

from £

89

One Bedroom Flat

from £

139

Two Bedroom Flat

from £

165

Three Bedroom Flat

from £

189
Prestigious end of tenancy cleaning services in Deptford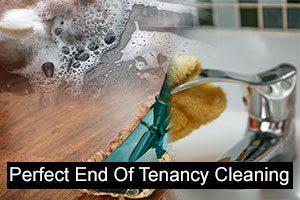 There is great number of satisfied customers all across the area. No matter whether you are a tenant, landlord or an letting agent, you can benefit from our end of tenancy cleaning services. Do not saddle yourself with the cleaning task. A proper and thorough cleaning can take you up to several days. Do you have that much free time altogether with you other responsibilities like going to work, packing your baggage, looking for another home? Let the experts handle all the cleaning chores.
The best cleaners are waiting to give you a hand. They will clean the entire property quickly and efficiently. You can totally rely on them. They are hard-working, diligent and professional. They can simply amaze you. Give us a call and see for yourself.
Affordable end of tenancy cleaning
Do not think that booking with a professional cleaning company is something only the rich can afford. Our prices are economical and can fit any budget. The security deposit you are going to receive back is way higher. Contact us or visit one of our offices in Deptford, SE8.
Services We Provide
Carpet Cleaning
Oven Cleaning
Domestic Cleaning
Builders Cleaning
Flat Cleaning
Office Cleaning
Spring Cleaning
Upholstery Cleaning
They work in an organised manner following detailed check list of cleaning duties ensuring that they are not able to miss a single spot.
Reliable Pre-tenancy Cleaning Services in London
To be able to enjoy the new property you are moving into, a deep cleaning of the entire property is required. If you would like to have a fresh start in a neat place, give us a call and book our pre-tenancy cleaning service. It is important to have this task performed by professionals since it usually requires special tools and products, as well as a unique approach. The main reason for this is the fact that a lot of the grime may be hard to remove or simply hidden. If you are moving into a newly built property, there may be dust, grime and industrial waste. However, if you are moving into a property that used to have previous inhabitants, there may be smells, stains and rubbish left behind by them. Trust our experts with this task – they will efficiently clean the entire property and prepare it for your arrival. Do not hesitate to reach out to us – a lot of the grime that needs to be cleaned is usually easy to miss or hard to remove. You may rest assured that our cleaners will do just that.
Benefits of booking our Pre-tenancy Cleaning:
You will save yourself time and will be able to enjoy yourself while our cleaning team is scrubbing and disinfecting the property. By the end of the service you will be able to move in and begin decorating your brand new, fresh, clean and tidy space.
To be able to enjoy your apartment in its best condition and start on a clean slate, all signs of the previous tenants need to be eliminated. This will be done by our professional cleaners. your home will be immaculate and ready for you.
You will not have to purchase and use a large number of costly and harmful cleaning products. Our experts will arrive fully prepared with efficient, high-quality, non-toxic cleaning products to clean and disinfect every surface of the house. All of the products we use are safe for both human and animal health.
You will receive a high quality service provided to you by some of the best, most experienced cleaning professionals available on the market. We always focus on delivering good quality results and on the full satisfaction of all our clients.
A list of cleaning chores that demand particular focus:
Carpets – a lot of dust, grime and other debris may end up embedded in the fibres of the carpets/upholstery at home, that is especially if the area has not been cleaned regularly. Lucky for you, we offer high quality steam cleaning where we use top grade tools and products and ensure 100% efficiency in stain elimination.
Bathroom – bathrooms are the area in each property that requires the most attention when it comes to cleaning. You can be confident that our specialists will remove all of the debris, bacteria, mould, mildew, and filth that has accumulated throughout the space.
Kitchen – your kitchen will be left immaculate by the end of the service. All signs of grease and grime will be eliminated and the entire area will be disinfected by our expert cleaning technicians.
Hard to reach or hidden places – to ensure that the entire property is thoroughly cleaned, our professionals will reach a number of hidden places and thoroughly clean them. They will scrub and disinfect the areas, leaving no trace of dust or grime.
Disposal of items and waste – if you are willing to enjoy a completely clean and disinfected property, you may consider replacing or disposing of certain items. Those may be toilet seats, pillows, rugs, shower curtains and bed linen left behind by the previous tenants. Our cleaning experts will ensure that those have been replaced with new, hygienic items that will allow you to live in clean and healthy conditions.
Our satisfied clients
"I could not be happier! I booked your end of tenancy cleaning services and received my security deposit back! I highly recommend to all of you this company. They are the most professional company I have ever had the chance to invite into my former home. Thank you, guys!"- Melanie
"I was just about to move out from my rental home but I could not manage to find enough time for that final cleaning. So that I turned to this company for end of tenancy cleaning services and they did an amazing performance. My landlord was so happy with the cleanliness so he gave me back the money."- Theodore
"I am amazed by the wonderful end of tenancy cleaning service which the cleaners of this company performed. I trusted them to help me achieve the best possible condition for the apartment I was moving out of and they didn't disappoint me. My landlord was very pleased with the final look of his property and I got my full deposit back. – Sabrina"
"I never though that I would be able to get my full deposit back when I was moving out but the cleaners of this company helped me to achieve the impossible. They executed a top-notch end of tenancy cleaning service and they managed to impress my landlady with the final look of her property. – Olivet"
Whether you are moving out or just want to place your leased property on the market, having the right cleaning service is essential. Qualified cleaners are skilled at dealing with different types of cleaning issues in a prompt manner. Plus, while your property is being cleaned, you can arrange other important things.
We are a reliable end of tenancy cleaning provider in Deptford and our vetted cleaners are anytime at customers' disposal. Once in your property, they won't leave until every area is cleaned up to scratch. In our service is included a deep cleaning of all rooms with the provision of professional cleaning equipment. Our mission is to deliver you a cleaning solution that saves you efforts and brings peace of mind.