We are well established cleaning company operating in Deptford. We have rich experience in providing customers with our cleaning services but we are champions in the end of tenancy cleaning. If you are just about to move out from your rental property and it feels like time oppresses you, but at the same time you would like to keep your deposit money, do not hesitate to give us a call. We will tell you everything you need to know about us, our procedures and will gladly make you an appointment which best suits your schedule.
If you want to leave the property in a good-looking and hygienic condition, we are the ones that can give it to you. Our specially trained cleaners know how to apply proper cleaning in a short time. They are trained to pay attention to details and know how to put final touches in the property.
End Of Tenancy Cleaning
Prices
Studio Flat

from £

79

One Bedroom Flat

from £

137

Two Bedroom Flat

from £

159

Three Bedroom Flat

from £

181
Prestigious end of tenancy cleaning services in Deptford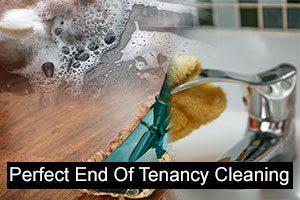 There is great number of satisfied customers all across the area. No matter whether you are a tenant, landlord or an letting agent, you can benefit from our end of tenancy cleaning services. Do not saddle yourself with the cleaning task. A proper and thorough cleaning can take you up to several days. Do you have that much free time altogether with you other responsibilities like going to work, packing your baggage, looking for another home? Let the experts handle all the cleaning chores.
The best cleaners are waiting to give you a hand. They will clean the entire property quickly and efficiently. You can totally rely on them. They are hard-working, diligent and professional. They can simply amaze you. Give us a call and see for yourself.
Affordable end of tenancy cleaning
Do not think that booking with a professional cleaning company is something only the rich can afford. Our prices are economical and can fit any budget. The security deposit you are going to receive back is way higher. Contact us or visit one of our offices in Deptford, SE8.
Services We Provide
Carpet Cleaning
Oven Cleaning
Domestic Cleaning
Builders Cleaning
Flat Cleaning
Office Cleaning
Spring Cleaning
Upholstery Cleaning
They work in an organised manner following detailed check list of cleaning duties ensuring that they are not able to miss a single spot.
More About Deptford
The London district Deptford is located in the south-east part of the city and is also within the bounds of the London Borough of Lewisham. In 1900 the area was split and this is how the Metropolitan Borough of Greenwich amd the Metropolitan Borough of Deptford were formed.
What can a tourist see in Deptford? The town is famous for its railway stations, which is one of the world's oldest stations and it was built in two years – 1836-8.
If there are theatre fans, they can go to the Laban theatre or to visit the arts centre The Albany. Cinema fans can go to the Deptford Cinema, which is located on Deptford Broadway. Deptford Lounge and Bearspace are galleries, which also deserve the attention of every tourist, who is interested in arts.
Good restaurants are The Waiting Room – a restaurant for vegeterians; The Bird's Nest and London Velo are the places where you can go for a drink.
"I could not be happier! I booked your end of tenancy cleaning services and received my security deposit back! I highly recommend to all of you this company. They are the most professional company I have ever had the chance to invite into my former home. Thank you, guys!"- Melanie
"I was just about to move out from my rental home but I could not manage to find enough time for that final cleaning. So that I turned to this company for end of tenancy cleaning services and they did an amazing performance. My landlord was so happy with the cleanliness so he gave me back the money."- Theodore
"I am amazed by the wonderful end of tenancy cleaning service which the cleaners of this company performed. I trusted them to help me achieve the best possible condition for the apartment I was moving out of and they didn't disappoint me. My landlord was very pleased with the final look of his property and I got my full deposit back. – Sabrina"
"I never though that I would be able to get my full deposit back when I was moving out but the cleaners of this company helped me to achieve the impossible. They executed a top-notch end of tenancy cleaning service and they managed to impress my landlady with the final look of her property. – Olivet"
Whether you are moving out or just want to place your leased property on the market, having the right cleaning service is essential. Qualified cleaners are skilled at dealing with different types of cleaning issues in a prompt manner. Plus, while your property is being cleaned, you can arrange other important things.
We are a reliable end of tenancy cleaning provider in Deptford and our vetted cleaners are anytime at customers' disposal. Once in your property, they won't leave until every area is cleaned up to scratch. In our service is included a deep cleaning of all rooms with the provision of professional cleaning equipment. Our mission is to deliver you a cleaning solution that saves you efforts and brings peace of mind.