If you are moving out and your rental home needs deep and proper cleaning, hire our company. We are based in Dulwich and we are the end of tenancy experts who can guarantee you the most satisfying post-rent property condition.
Our end of tenancy services include detailed cleaning of every room in your property. We come to your home professionally equipped and we make sure everything is cleaned up to standards. We disinfect the baths precisely, we pay special attention to the kitchen and we degrease the appliances and the worktops, we wipe clean the cabinets and the sink. Then we move to the bedrooms and the living areas and we dust every surface and every piece of furniture. We vacuum and mop the floors and your home looks clean as never before.
End Of Tenancy Cleaning
Prices
Studio Flat

from £

89

One Bedroom Flat

from £

139

Two Bedroom Flat

from £

165

Three Bedroom Flat

from £

189
Custom-tailored move out cleaning plans, the best rates in Dulwich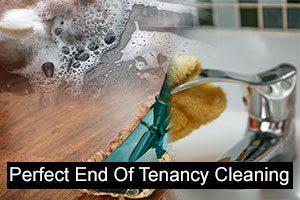 Our standard end of tenancy cleaning package can be modified to your needs and preferences. You can include whatever services you need in your move out cleaning checklist and we will clean accordingly. We have plenty of options for you: you can choose between a "broom swept" and top-to-bottom cleaning of your home. If you go for the for the second one we can offer additional services as well: carpet refreshment, window cleaning, upholstery care, etc.
Superb end of tenancy cleaning services, re clean guarantee provided
One of the things that makes our services a preferred choice in Dulwich is the guarantee we provide. We know that the return of your deposit is important for you and we promise to re clean your home for free if your landlord finds a problem somewhere. Your complete satisfaction is our goal and we will go above and beyond to ensure perfect results in each cleaning situation.
Services We Provide
Carpet Cleaning
Oven Cleaning
Domestic Cleaning
Builders Cleaning
Flat Cleaning
Office Cleaning
Spring Cleaning
Upholstery Cleaning
We encourage green cleaning and we use the safest clean up methods. We work with the very latest professional equipment and we can handle all cleaning chores with ease. Book our services and have some more time to prepare other important things for the move. Make your transition to the new home a nice and stress-free experience!
Reliable Pre-tenancy Cleaning Services in London
It is critical to thoroughly clean the new home you are moving into. It will give you a fresh start in life and allow you to enjoy a clean, organised, and healthy environment. However, keep in mind that this sort of cleaning may be rather difficult, especially if you are far too preoccupied with the other chores that come with the moving process. This is due to the vast quantity of filth and grime that exists all over the house, particularly in concealed corners. In addition, depending on the property (whether it is brand new or has been inhabited already), there may be construction debris and grime to remove, filth left behind by past renters, or objects to replace or fix. Schedule an appointment with one of our customer service representatives to save time and effort. Our team of experts will clean everything thoroughly, even spots that are difficult to reach or are often neglected throughout the cleaning procedure. Find a list of some of them below.
Benefits of booking our Pre-tenancy Cleaning:
Allow our cleaning professionals to handle the cleaning and prevent yourself from becoming too busy with the entire process. That way, you will also be able to easily pack and organise your possessions. Our team of experts will handle the whole cleaning procedure, allowing you to relocate into a clean and tidy environment.
If you moved into an older property which has already been rented before, there will certainly be things left behind by the previous tenants (waste,stains, odours and grime). We will ensure that your new property is completely free of those for you.
You may rest assured that you and your loved ones are safe – all cleaning products used by our professionals are free of toxic chemicals, eco-friendly and biodegradable. What is more, they are extremely efficient and will be able to remove 100% of the stains, deposits and grime found throughout the property.
We guarantee that our cleaning solutions are of the highest quality. They are always delivered by our amazing cleaning technicians that will work hard to deep clean and sanitise every inch of your future home.
A list of cleaning chores that demand particular focus:
Carpets – a lot of dust, grime and other debris may end up embedded in the fibres of the carpets/upholstery at home, that is especially if the area has not been cleaned regularly. Lucky for you, we offer high quality steam cleaning where we use top grade tools and products and ensure 100% efficiency in stain elimination.
Bathroom – to have a properly clean and healthy bathroom, professional tools and products are required. Our professional cleaners will arrive fully equipped and ensure that no deposits, mould or signs of germs have been left behind.
Kitchen – if your kitchen is coated in oil, filth, and burnt residue, it is possible that it seems unappealing, smells terrible; or stops you from fully enjoying your new home. You may be confident that the entire kitchen area will be left in beautiful shape by out expert technicians.
Hard to reach or hidden places – to ensure that the entire property is thoroughly cleaned, our professionals will reach a number of hidden places and thoroughly clean them. They will scrub and disinfect the areas, leaving no trace of dust or grime.
Disposal of items and waste – when moving into a previously owned property, it may be preferable to just get rid of certain objects and replace them. Our experts will check them and provide recommendations. Keep in mind that carpets, toilet seats, shower curtains, pillows, and mattresses (if not protected by a cover) should be changed. These are personal goods that should not be shared.
Our satisfied clients
"Thank you for sending your cleaners this morning. Now my leased property is in excellent condition. With such a professional help, I don't need to worry about my deposit anymore. I would certainly call you again and recommend you to other people. – Sylvie"
"Yesterday I used your end of tenancy cleaning for the first time and I can't express how satisfied I am with your cleaners. They were perfectly on time and didn't stop cleaning for several hours. The inspection that followed after went fine and I couldn't be happier. – Wendy"
"If it wasn't for the professional help of this company and their amazing staff, I wouldn't have to be able to get my entire deposit back when I was moving out of my old apartment. Thanks to their end of tenancy cleaning service, the accommodation I was vacating looked spotless and it saved me a lot of troubles. – Arielle"
"I am so glad that I came across the professional end of tenancy cleaning service of this company. I booked their help when I was moving out and I can honestly say that both the quality of the cleaners' work and the price I was charged were to my liking. In the end I even managed to get my full deposit back. – Diego"
To get their deposit at the end of the tenancy, tenants need to leave the rental accommodation in excellent condition. Yet, cleaning a leased property involves hard efforts and a huge amount of time. When professional end of tenancy cleaning is needed in Dulwich our company is able to offer a professional cleaning service that includes absolutely everything in the property. The cleaning session will be carried out by a team of properly trained and experienced cleaners.
For customer peace of mind, our service has a 48-hour guarantee, which means that in case of any cleaning issues during the inventory inspection, we will come back for a re-clean.