If you are about to move out from your rented property, you certainly would like to avoid any hassles with your landlord and keep the full amount of the deposit. To achieve this, you will need to spend a lot of time cleaning every room of your property to your landlord's standards. In other hand, you can avoid cleaning every inch of your rented property by yourself and leave this to us; thus, you will achieve a perfect property without moving a single muscle. Contact Tidy Cleaners London for a comprehensive cleaning of your rented or rental property and you will be amazed by the results.
For your convenience, we cover Ealing and the nearby areas. We know that you have many other important things to arrange, so rest assured while we help you achieve an immaculately clean rented property. Working with us is convenient for everyone because we are available for booking all week round and our prices are within the reasonable limits.
End Of Tenancy Cleaning
Prices
Studio Flat

from £

89

One Bedroom Flat

from £

139

Two Bedroom Flat

from £

165

Three Bedroom Flat

from £

189
The trusted cleaning contractor of the citizens of Ealing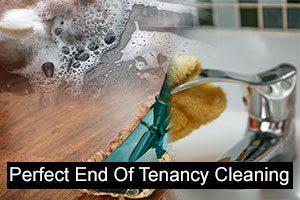 We have been operating in the field of cleaning for several years, delivering the right cleaning solution to both tenants and landlords. Today we are celebrated for our precision and reliability all over the region. What is more, the number of clients we leave satisfied is constantly increasing. Our dedicated representatives have vast wok experience in move-our cleaning as well as excellent cleaning profiles.
All members of our team are professionally trained people for who keeping clean is not just a profession, but a vocation. Our specialists know how to transform every neglected flat or house into a clean and sanitised living area. Supplied with the necessary professional cleaning tools and materials, they are able to work in a fast and efficient manner, ensuring the pristine level of cleanliness required for a worry-free moving out. With us the refund on your deposit money is guaranteed.
Always on the safe side
There are many reasons why we are the preferred cleaning contractor in W5, Ealing, however, people turn to us mainly because we give them the peace of mind they are searching for. Our end of tenancy cleaning has a 48-hours guarantee, so don't hesitate to inform us of any problems during the inventory inspection. We will organise a re-clean right away.
At Tidy Cleaners London, we work with professional cleaning tools and materials. Knowing that most people would like to refrain from introducing hazardous chemicals in living their environment, we are using only natural cleaning products to deliver our services. If you choose to rely on our professional end of tenancy cleaning services, you will receive a comprehensive cleaning in every room of your rented property. Our team of professionals will clean your place top to bottom and pay utmost attention to every detail as well.
At Tidy Cleaners London we specialise in various professional cleaning services. The Customer can take advantage of our:
Carpet Cleaning
Oven Cleaning
Domestic Cleaning
Builders Cleaning
Flat Cleaning
Office Cleaning
Spring Cleaning
Upholstery Cleaning
If cleaning is not your thing, let us prepare your leased property for the inventory inspection. We are armed the necessary workforce and cleaning arsenal to do a perfect job and meet the requirements of your landlord or letting agent. Give us a call regardless of exactly where in Ealing you are and we will be there. You can book us throughout the week and also on bank holidays, too. We guarantee perfect results.
Reliable Pre-tenancy Cleaning Services in London
The deep cleaning of the new property you are moving into is of crucial importance. It will allow you to get a fresh start in life and you will be able to enjoy a clean, oranised and healthy place. Keep in mind, however, that this type of cleaning can be quite challenging, especially if you are way too busy with the other responsibilities that come along with the moving process. The reason for that is the large amount of dirt and grime that linger all over the place, especially in hidden areas. What is more, depending on the property, there may be construction waste and grime to get rid of (if the place is brand new), dirt left behind by previous tenants or items to be replaced or repaired (if you are renting an already established property). Save yourself time and effort and schedule an appointment with our customer support agents. Our professionals will efficiently clean everything including the areas that are hard to reach or easily overlooked in the cleaning process. See what they are below.
Benefits of booking our Pre-tenancy Cleaning:
The moving process is usually complicated and requires time and effort. Save yourself those and trust our cleaning company with the task. You will not have to worry about scrubbing and disinfecting – your home will be deep cleaned and prepared for your arrival.
If the previous inhabitants of your property left without cleaning, you will experience bad odours, smells and a lot of grime. We will ensure that no traces of them remain – any scents, stains, and personal items that may have been left behind will be removed.
Your new house will be completely cleaned and disinfected by our professionals which will be using high-quality professional cleaning products. They are all non-toxic, free of harsh chemicals and eco-friendly. Your entire family will be secure and happy in their new, clean home.
The quality of the cleaning solution you receive from our company will be one of the highest in the industry. You may rest assured that our expert cleaning technicians will use all their skills and knowledge to eliminate all germs and rime from all areas of your home.
A list of cleaning chores that demand particular focus:
Carpets – Carpets and upholstery are both easily stained and may gather a lot of dust, filth, and debris. A. We use a vigorous steam cleaning process that removes all stains while also disinfecting the surface.
Bathroom – the large amount of moisture and warmth make the bathroom a favourite place for germs, mould and other grime. This area of the property has to be thoroughly cleaned with powerful solutions and tools to get rid of those. This is exactly what our professionals will do as part of the service.
Kitchen – Scrubbing and high-quality products will be necessary if you want to appreciate your kitchen in its optimum condition. Our cleaning crew will arrive well equipped to remove all stains, buildup and bad smells.
Hard to reach or hidden places – dust and filth accumulate in locations that are normally overlooked during routine cleaning sessions in every home – particularly those that have previously been occupied. Our cleaning professionals are aware of these locations and will guarantee that they are spotless and disinfected.
Disposal of items and waste – keep in mind that whenever you relocate, there will be objects that need to be replaced. If there is a toilet seat, bed linen, mattress, or shower curtain left behind by the previous inhabitants, it is recommended to acquire replacements for your stay. Our cleaning professionals will inspect them for you, clean anything that can be saved, and replace them if necessary.
Our satisfied clients
"Everything from the phone call to the actual cleaning was great. I am really glad I chose this company. Thanks to their diligent cleaners I was able to present the property in impeccable condition. I would certainly work with you again and recommend you to other people. – Kate"
"Thanks to your cleaning services I was able to keep my deposit money back and I will definitely use your services again. If it weren't for your team, I wouldn't have been able to clean as good as you guys did. Without a doubt, you are a knowledgeable and honest people and I love that – Linda"
"Your team just left my rented property a few hours ago. I just want to say that you completely transformed it! Undoubtedly, I wouldn't have done the same job as you. What I liked most was that you saved me time and effort – and got me my money back – Marla".
"My rental contract was coming to an end and I wanted to make sure my flat was in proper condition. I used your end of tenancy services and I was extremely pleased with your work! Your employees were experienced and well-organized and handled everything in a very professional manner. My landlady was delighted and I had my deposit back! – Mark"