You want to make sure that you leave your lodging in a pristine condition and get as much of your deposit as is possible? Then, please call our company and book our one-of-a-kind end of tenancy cleaning service. We are a company that offers multiple cleaning services to people from Earl's Court and the area and we have teams who specialise in end of tenancy cleaning.
Over the years we have perfected our service and we have worked side by side with many landlords, office managers, estate agents and tenants to give them the results they have envisioned. We are a distinguished company in the area and one of the most desirable ones when it comes to professional cleaning services, as we are known to have cost-efficient services and a high success rate.
End Of Tenancy Cleaning
Prices
Studio Flat

from £

89

One Bedroom Flat

from £

139

Two Bedroom Flat

from £

165

Three Bedroom Flat

from £

189
We Provide Helpful End of Tenancy Cleaning Services for Tenants and Landlords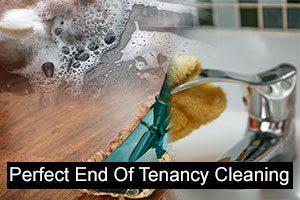 When you need a job done well from the first time, we are the company to turn to. However, if you find a problem with our work or are not completely pleased with something, you can easily call us within the next two days and we will come back and clean for free.
What is more, our services are super convenient to you because we are also the ones who will deliver all of the cleaning products and tools for the job.
When you choose our company for help, you will get the following cleaning tasks done: scrubbing of all tiles and grouting, vacuuming of carpets and mopping hard floors, degreasing kitchen surfaces, disinfecting taps, toilet, shower, internal window cleaning, dusting comprehensively, etc.
We can clean in:
Wood Green
Totteridge
Archway
Tottenham
Shacklewell
We will be expecting your call very soon. Leave such hard jobs that demand a lot of your time and energy to our specialists. Our end of tenancy cleaning services are superior in Earl's Court and you will enjoy our results, we guarantee it.
Services We Provide
Carpet Cleaning
Oven Cleaning
Domestic Cleaning
Builders Cleaning
Flat Cleaning
Office Cleaning
Spring Cleaning
Upholstery Cleaning
Reliable Pre-tenancy Cleaning Services in London
A thorough cleaning of the entire property is essential before you can begin to enjoy your new home. If you want to start fresh in a clean environment, give us a call and schedule our pre-tenancy cleaning service. It is important to have this work completed by professionals because it typically necessitates the use of specialised gear and supplies, as well as a specific technique. The major reason for this is because a lot of the filth may be difficult to remove or simply hidden. If you are moving into a freshly constructed home, there may be dust, filth, and industrial waste. However, if you are moving into a property that has already been occupied, there may be odours, stains, and rubbish left behind by former occupants. Trust our professionals with this duty; they will clean the entire property and prepare it for your visit. Please do not hesitate to contact us; a lot of the filth that needs to be cleaned is often hidden in areas that are easy to overlook. See what those areas are below.
Benefits of booking our Pre-tenancy Cleaning:
The time you will save by leaving the cleaning of the home to our specialists will allow you to better manage your entire relocation process, have time to pack and organise your goods, and simply enjoy the entire process. We will ensure everything is perfect for your arrival.
If the previous inhabitants of your home left without cleaning, you will experience bad odours, smells and a lot of grime. We will ensure that no traces of them remain – any scents, stains, and personal items that may have been left behind will be removed.
You and your loved ones will be completely safe since all cleaning products used by our specialists are devoid of hazardous chemicals, eco-friendly, and biodegradable. Furthermore, they are incredibly effective, removing 100% of the stains, deposits, and filth from all surfaces and areas of your new property.
You will receive one of the best, highest quality cleaning solutions available on the market. We only working with experienced, knowledgeable experts that will ensure that your entire property has been thoroughly cleaned and disinfected.
A list of cleaning chores that demand particular focus:
Carpets – the easiest hiding place for germs, dust mites and other nasty things that may irritate you and even cause health issues (not to mention the stains). As part of the service, we will steam clean all carpets and upholstery ensuring 100% stain removal success and thorough disinfection of the entire surface.
Bathroom – the bathroom must be a top priority if you want to appreciate your new area in its cleanest condition. It is the most prone to accumulating filth, debris, and pathogens. Our experts will work hard to ensure that everything has been scrubbed and disinfected. They will employ efficient, yet non-toxic solutions.
Kitchen – Your kitchen may be stained or smelly – this most probably is because it has not been cleaned in a long time. Our professionals will utilise the specialised equipment and materials we provide them with to remove all buildup and residues.
Hard to reach or hidden places – Starting a new life in a new location necessitates the removal of all debris and waste that have gathered. These can be discovered in places you would never expect to find them. Our professionals know where to look and will guarantee that no dirt is left behind, even in locations that remain hidden.
Disposal of items and waste – even after a thorough cleaning, some objects may need to be replaced or disposed of. These are goods that have been personally used by other people and may contain germs or bacteria (unprotected bed mattresses, pillows, toilet seats, towels, carpets, shower curtains, and so on). Our cleaning professionals will assist you with this process. They will inspect, clean and replace whatever is needed.
Our satisfied clients
"Susan and her husband left my property last week. I though they would leave a big mess but they had obviously called someone to do the end of tenancy cleaning for them. I found out they used your company and I want to express my gratitude, the apartment looks great – Frances"
"From now on I'll use no other cleaning company! Your performance-price ratio is the best on the market and your end of tenancy services are worth every penny! Thanks to your help I had enough time to arrange my new place and I managed to move out in time – Jess"
"I didn't have time to clean the property before I move out and decided to book your end of tenancy cleaning. Your call centre agents are really polite and helpful. They schedule my service right away and the price was pretty good. The cleaners exceeded completely the expectations of the landlord. – Courteney"
"After living in my flat for 3 years it was time to move out. I needed a reliable cleaning company and a friend recommended you. I need to admit that the cleaners you sent were real experts. It took them less than 4 hours to bring the property in order. Highly recommended. – Silvia"
Do you want to please your landlord? Then clean your rented property before leaving. Simply vacuuming and dusting will not do the trick – if you want your money back, you will need to put some elbow grease into cleaning your property.
Well, since we know how to perform a high quality end of tenancy cleaning services, we would like to offer you to rely on our cleaning service. We are a professional cleaning company specialising in end of tenancy cleaning services, we cover Earl's Court and we are well-known for our diligence and professionalism. Choose us today and you will love it.