If you ever need professional end of tenancy cleaning services, you should contact us. We are an experienced company in the field of professional cleaning and we exclusively specialize in end of tenancy cleaning services. We are available in East Ham throughout the week, including on bank holidays.
End of tenancy cleaning services became especially popular in the past 10 years. Landlords all over Beckton demand it because it eases their job by preparing the place for incoming tenants in no time, and if you deliver a proper end of tenancy cleaning service, they'll give you a full refund on your deposit in exchange.
End Of Tenancy Cleaning
Prices
Studio Flat

from £

89

One Bedroom Flat

from £

139

Two Bedroom Flat

from £

165

Three Bedroom Flat

from £

189
We are really good in cleaning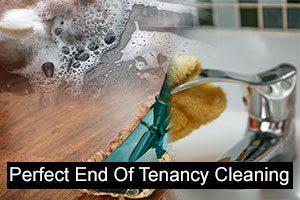 We care for our clients and that's why we're working throughout the week, including on bank holidays. Ever since we've set up shop in East Ham more than five years ago, we've kept satisfying our customers.
We are able to assist landlords and tenants alike, and that's what makes our end of tenancy cleaning services so flexible and unique. We have the necessary equipment to properly clean your apartments, houses and office buildings. If you choose our professional end of tenancy cleaning services, you'll get:
Maximum efficiency for the minimum amount of time
Accuracy of service
Efficient removal of all bacteria from your rented property
A sparkling clean property in no time
We clean as fast as the Flash run
One of our key qualities is our expedition. We ensure that we're the quickest and most efficient in Beckton, E6 by regularly training our technicians and each one of them is able to properly disinfect bathrooms as well as ovens.
Services We Provide
Carpet Cleaning
Oven Cleaning
Domestic Cleaning
Builders Cleaning
Flat Cleaning
Office Cleaning
Spring Cleaning
Upholstery Cleaning
The cleaning gear is another important feature of our end of tenancy cleaning services. We work with the best cleaning tools and equipment on the market. If you choose us to perform your end of tenancy cleaning service, you won't regret it.
We are available throughout the week, including on bank holidays. We are available at your own convenience. We can make your rented property as sparkling clean as a diamond. We guarantee 100 percent satisfaction. Contact us today.
Reliable Pre-tenancy Cleaning Services in London
If you are in the midst of moving into a new home, you most likely want to be able to enjoy a clean, fresh, and well-organised conditions. A comprehensive pre-tenancy cleaning is necessary to accomplish this. However, this may be a difficult and time-consuming process, especially when a lot of filth and dust resides in regions that are out of sight or easily overlooked. You will require a lot of work, knowledge, and professional instruments to get rid of everything. There will be a lot to take care of whether you moved into a fresh new house or an old property that has been previously occupied. We will send a team of skilled cleaning specialists who will use high quality equipment and solutions to erase all filth from every nook of the property as soon as you give us a call and book our pre-tenancy cleaning service. The entire property will be left spotless and ready for you to move in. Here are some of the most crucial locations that need cleaning yet are often overlooked.
Benefits of booking our Pre-tenancy Cleaning:
Trust our cleaning experts with the cleaning of the property and avoid being overwhelmed by the moving process. All left for you will be the packing and organising of your belongings. Our professionals will take care of the entire cleaning process and you will be able to move into a clean and tidy place.
If you moved into an older property which has already been rented before, there will certainly be things left behind by the previous tenants (waste,stains, odours and grime). We will ensure that your new property is completely free of those for you.
You may rest assured that our professional cleaners will only use high quality, professional grade tools and products that are eco-friendly, biodegradable, free of toxic chemicals, yet super efficient against stains and grime. your apartment will be clean and healthy for your arrival.
Our cleaning solutions are of the highest quality and we will ensure to meet all your needs.. You may be confident that our skilled cleaning specialists will utilise all of their skills and knowledge to prepare your apartment for your arrival.
A list of cleaning chores that demand particular focus:
Carpets – carpets and upholstery require comprehensive cleaning on a regular basis to avoid dust buildup. You'd be shocked how much filth can be found on their surface. We'll use expert steam cleaning equipment to get rid of all stains and grime and sterilise the entire surface.
Bathroom – the bathroom must be a top priority if you want to appreciate your new area in its cleanest condition. It is the most prone to accumulating filth, debris, and pathogens. Our experts will work hard to ensure that everything has been scrubbed and disinfected. They will employ efficient, yet non-toxic solutions.
Kitchen – your kitchen may be greasy or smelling bad. The reason for that is the fact that it has not been cleaned in a while. To get rid of all buildup and deposits our cleaning experts will use the professional tools and products we supply them with.
Hard to reach or hidden places – most of the dirt and grime hidden in a property cannot be easily seen. The fact that the areas that need to be cleaned are so easy to miss makes the cleaning process hard and complicated to carry out. Our cleaning experts will reach all of them and thoroughly clean them.
Disposal of items and waste – when moving into an established house it may be best to simply throw away certain items and replace them. Our professionals will inspect those and will suggest a suitable approach. Keep in mind that rugs, toilet seats, shower curtains, pillows and mattresses ( if there has not been a protective cover placed) are best replaced. These are personal items that are worth investing in.
Our satisfied clients
" I have had a few very pleasant experiences with this company, some of which were when I used their end of tenancy cleaning service and it was thanks to them that each time I received my full deposit back. I recommend this company heartily. -Serena"
" I would recommend this company's services to people who are on a budged. For example, tenants like me. I have been using this company's end of tenancy cleaning service for years because I like to move houses often. They have always been amazing and their prices affordable. -Lily"
" I was definitely surprised by how well your cleaners managed to completely transform the place. I, for one, knew that the place was very dirty and I had to get some help in order to clean it right- choosing your service was definitely the right decision. – Ben"
" You guys have totally won back my deposit. Without your help I wouldn't have received it back- the cleaning you carried out was impeccable and very effective. I can't believe my apartment could look like that, so clean and fresh. – Ray"
Is your tenancy agreement about to end? If the case is such, you will have to clean your rented property to perfection – if you want to receive a full refund on your deposit money, that is. Of course, knowing how much you have invested in the deposit, it is by no means a wise idea to opt not to at least try to get your money back.
Understanding the difficulties most outgoing tenants have to deal with before moving out, we have established a professional cleaning company dealing with end of tenancy cleanings. We can be found easily in Beckton. Contact us today.