Hiring a professional cleaning company to take care of your home while you are out there working hard or running after the children may save you a lot of time and efforts. Yet, what is the guarantee that your property will receive the attention it deserves? Now, there is a cleaning contractor in Edmonton that listens carefully to every requirement and pays attention to every small detail.
Share with us your preferences and we will send our dedicated cleaners to cover the project and give you the peace of mind you deserve. Whether it goes about an overall deep sanitation or cleaning for a special event, they are competent enough to satisfy every individual need.
End Of Tenancy Cleaning
Prices
Studio Flat

from £

89

One Bedroom Flat

from £

139

Two Bedroom Flat

from £

165

Three Bedroom Flat

from £

189
Professionalism and friendly approach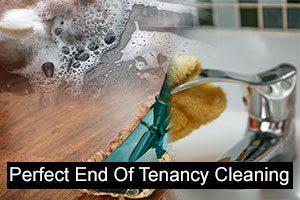 Our company has already a countless number of satisfied clients in Edmonton. We are well-known for our clear communication, reliability and individual cleaning solutions. With us you are guaranteed to receive personal attention and a service of great value.
We understand that you have your own view on how your home should be cleaned and our responsive cleaners would always leave their way of working and adapt to yours. This can only help them satisfy your individual needs and bring you total satisfaction.
Professional cleaning provided by the experts in Edmonton
By choosing our company, you receive much more than a regular overall cleaning. Our team consists only of hard-working and accommodating individuals. Being properly trained and armed with the latest cleaning solutions, they are able to deal with all types of housework and ensure an exceptional level of cleanliness.
Services We Provide
Carpet Cleaning
Oven Cleaning
Domestic Cleaning
Builders Cleaning
Flat Cleaning
Office Cleaning
Spring Cleaning
Upholstery Cleaning
Once in your home, they will clean precisely every room, making sure that even difficult to reach areas are free of grime. Our cleaners orientate themselves easily in every property, however, your instructions are always welcome. After all, only you are aware of the specifications of your property.
Our highly-qualified personnel is at your disposal any time and place in Edmonton, N9. If you need a hand with the maintenance of your home or office, you are welcome to give us a call. We are at your disposal 7 days per week.
Reliable Pre-tenancy Cleaning Services in London
If you are in the process of moving into a new place, you probably would like to be able to enjoy a clean, fresh and well-organised place. To achieve that, a thorough pre-tenancy cleaning is required. However, this may be a hard and complicated task, especially since a lot of grime and dust hides in areas that are out of sight or easily missed. To get rid of everything, you will need a lot of effort, skills and professional tools. Whether you moved into a brand new place or an old property that has been inhabited before, there will be a lot to take care of. To bring the house to a proper condition, book our pre-tenancy cleaning service – we will send a team of professional cleaning technicians that will use the high quality tools and products to eliminate all grime from every corner of the property. The entire place will be left immaculate and ready for you to move into. Here are some of the most important areas that require cleaning but are easy to miss.
Benefits of booking our Pre-tenancy Cleaning:
You will have more time to pack more efficiently, plan the entire move, have fun, and organise your new home the way you want. Our cleaning professionals will perform all jobs quickly and prepare the home for your arrival – you will be able to relax in a clean, beautiful residence.
You will have a clean, tidy, and stunning new house. Our cleaning professionals will work tirelessly to remove all stains, smells, and rubbish left behind by former occupants. You may be confident that you will move into the ideal house.
All cleaning products used on your home will be of the finest quality and exceptionally effective against oil and dirt. They are also entirely organic, biodegradable, and do not contain any harsh and hazardous chemicals. Your health will not be jeopardised in exchange for a clean house.
We guarantee that our cleaning solutions are of the highest quality. They are always delivered by our amazing cleaning technicians that will work hard to deep clean and sanitise every inch of your future home.
A list of cleaning chores that demand particular focus:
Carpets – carpets and upholstery may be dusty and grimy if they have been used for a long time. Our cleaning professionals will deep clean and disinfect your carpets using the specialised steam cleaning gear that we provide. This procedure is completely effective in dirt and stain removal.
Bathroom – the bathroom must be a top priority if you want to appreciate your new area in its cleanest condition. It is the most prone to accumulating filth, debris, and pathogens. Our experts will work hard to ensure that everything has been scrubbed and disinfected. They will employ efficient, yet non-toxic solutions.
Kitchen – Scrubbing and high-quality products will be necessary if you want to appreciate your kitchen in its optimum condition. Our cleaning crew will arrive well equipped to remove all stains, buildup and bad smells.
Hard to reach or hidden places – some people simply do not clean on a regular basis. As a result, dust and dirt will accumulate in unexpected spots that are generally overlooked during property cleaning. Our experts know where to find these areas and how to deep clean and disinfect them.
Disposal of items and waste – if you would like to live in a disinfected and clean property, the thorough cleaning we perform may not be enough. If the previous tenants left toilet seats, pillows, bathroom rugs, shower curtains and other such items, it is best to replace them. They contain germs and should not be shared. Our experts will examine them and help you with the process of replacement.
Our satisfied clients
"I booked an end of tenancy cleaning service and all I had to do was to take out all my belongings and defrost the freezer. Your guys came right on time and took care of everything else. I will definitely call you again without any hesitation. Worth every penny. – Harry"
"I booked an end of tenancy cleaning service and all I had to do was to take out all my belongings and defrost the freezer. Your guys came right on time and took care of everything else. I will definitely call you again without any hesitation. Worth every penny. – Harry"
"Excellent end of tenancy cleaning that I will certainly book again. The cleaners visited me on the next day after the call and this was deeply appreciated. The inventory inspection went fine and I received the deposit back. – Richard"
"I have changed my rental accommodation several times and always book your end of tenancy cleaning. Your cleaners are well-trained, work with a positive can do attitude and never miss a detail. The price I pay for this impeccable service is more than fair. – William"
Our end of tenancy cleaning service, locate in Edmonton, knows that you have more important things on your mind to worry about the end of tenancy cleaning. But if you would like to receive your deposit in full amount there is no doubt that our service will do that for you and provide you with excellent end results without involving you in the process.
By being one of our customers you are receiving our full attention and utmost care. We work in a really professional manner, one that will most definitely appear appealing to you and you will find the end results to be just as effective and satisfying.