If its time to vacate your ex rental, let us make the transition to your new home easier and more pleasant. We are the end of tenancy specialists in Eltham that will clean your property with care and precision and will help you receive your deposit back.
We have specialized in detailed, top-to-bottom cleaning so you can be absolutely sure you will enjoy brilliant results. Invite our crew of experts in your home and they will dust and vacuum precisely every single room. They know how to achieve the highest standards in cleaning and will make your kitchen immaculate, and your bathrooms will be shining like new!
End Of Tenancy Cleaning
Prices
Studio Flat

from £

89

One Bedroom Flat

from £

139

Two Bedroom Flat

from £

165

Three Bedroom Flat

from £

189
Customized End of Tenancy Cleaning Services, the best rates in Eltham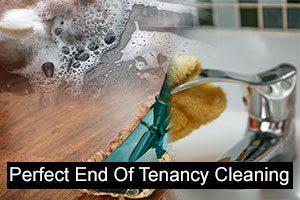 We offer additional services upon request and you could always choose a cleaning plan that suits your requirements. Let us know if you want to have your carpets refreshed, your windows cleaned or your upholstery disinfected. We can do all that and much more! We promise to do all that is needed to ensure pristine clean accommodations and to make your moving out nice and stress-free.
Magnificent end of tenancy cleaning services, re clean guarantee provided
One of the things that makes our services really special is the guarantee we provide. If you are not happy with the results our crew of experts will come back and will re clean your home for free. We know how important to you is to receive your deposit back and we will go above and beyond to ensure you are completely satisfied with our work.
We use high-end professional equipment and we rely entirely on safe clean up methods. We have specialized in green cleaning and we are the first company in Eltham to offer you healthy and effective cleaning solutions.
Services We Provide
Carpet Cleaning
Oven Cleaning
Domestic Cleaning
Builders Cleaning
Flat Cleaning
Office Cleaning
Spring Cleaning
Upholstery Cleaning
There is no one better than us in the field of cleaning so wait no more, benefit from our exceptional services and budget-friendly costs. Hire us and enjoy your moving out! We know how to take proper care of all laborious cleaning chores and make the move out less complicated and worry-free.
Reliable Pre-tenancy Cleaning Services in London
When moving into a new home, you should thoroughly clean it before setting your personal possessions inside. This is an excellent approach to start your new life in a clean, fresh environment. However, this form of cleaning can be complex and offer unexpected obstacles which require a professional approach, techniques, and supplies. If you are moving into a brand new building, construction debris must be removed, and if you are renting an existing home, filth, grime and rubbish from past owners may be discovered everywhere, including in some concealed corners. Among all the responsibilities that come with relocating (packing, organising transportation, and so on), you may find yourself short on time. Save time and money by booking our pre-tenancy cleaning service. Our professionals are knowledgeable and will utilise all of their expertise to remove any concealed filth and rubbish. Here are a few locations that should be cleaned but are often overlooked:
Benefits of booking our Pre-tenancy Cleaning:
The time you will save by leaving the cleaning of the home to our specialists will allow you to better manage your entire relocation process, have time to pack and organise your goods, and simply enjoy the entire process. We will ensure everything is perfect for your arrival.
The previous tenants may have had pets ( that may leave unpleasant odours or stains behind), or simply did not clean on a regular basis. We will ensure that the entire property is empty, clean and fresh for your arrival.
You may rest assured that you and your loved ones are safe – all cleaning products used by our professionals are free of toxic chemicals, eco-friendly and biodegradable. What is more, they are extremely efficient and will be able to remove 100% of the stains, deposits and grime found throughout the property.
The quality of the cleaning solution you receive from our company will be one of the highest in the industry. You may rest assured that our expert cleaning technicians will use all their skills and knowledge to eliminate all germs and rime from all areas of your home.
A list of cleaning chores that demand particular focus:
Carpets – Carpets and upholstery are both easily stained and may gather a lot of dust, filth, and debris. A. We use a vigorous steam cleaning process that removes all stains while also disinfecting the surface.
Bathroom – bathrooms are usually the hardest to clean in each property. You may rest assured that our professionals will get rid of all the buildup, germs, mould, mildew and grime that has been collecting all over the place.
Kitchen – when a kitchen has not been cleaned in a while, it will end up being covered in grease, grime and burned food particles. To get rid of those, our professionals will use the powerful cleaning solutions we supply them with. Your kitchen will be spotless.
Hard to reach or hidden places – to properly clean the entire place, you should not skip the various hidden areas around the property. They hide dirt, dust, grime and germs. Our cleaning experts will make sure that everything has been deep cleaned and disinfected.
Disposal of items and waste – unfortunately, even after the deep cleaning of the property, some items will still need to be replaced or disposed of. Those are items that may contain germs, bacteria and have been personally used by other people ( unprotected mattresses, pillows, toilet seats, towels, rugs, shower curtains and others). Our cleaning experts will help you with this task.
Our satisfied clients
"I found myself powerless to do all the cleaning on my own. My friend recommended your company for end of tenancy cleaning services so I took the chance. Your representative was so kind when I called! A minute later I already had an appointment. Your team of cleaners is more than professional. Thank you!"- Hugh
"I am here to share my gratitude. I booked your end of tenancy cleaning services because I was not able to do the cleaning on my own. I am glad I did! You managed to make me and my landlord more than satisfied. I will totally recommend you to all my friends."- Dianne
"My rental is in perfect condition now thanks to you! You have the most qualified cleaners and I say that because they did their best to meet the expectations of my landlord to the fullest. Thank you for the help and for the friendly attitude! I will not hesitate to use your help again or to recommend you to all my friends! – Christine"
" If it weren't for the end of tenancy cleaning your technicians carried out I wouldn't have gotten back the full amount of my deposit. Once I scheduled the appointment I left everything in your hands and you were diligent enough to provide the best service for me. I am forever grateful! – Dennis"
We will be glad to help you solve your end of tenancy cleaning problem and we guarantee that you will get the best results possible if you trust us. We have the best cleaning team in Eltham, due to the fact that every our employees is well-qualified and trained.
Your rental will be cleaned according to the requirements that you and your landlord have, because our aim is to meet your expectations to the fullest and to give you the results that you expect from us. It will be pleasure for us to assist you with the cleaning, so don't hesitate to make us your cleaning service provider!