If you are planning to move out soon, make sure you call our company for the final cleaning of your rental place. We are based in Enfield and we are the most trusted end of tenancy specialists. We offer a huge selection of cleaning solutions and you can be sure your home will be in tip-top state.
Our end of tenancy cleaning plans are made to suit the needs of both tenants and landlords. Each client could choose the services they need and create their own move out cleaning checklist.
End Of Tenancy Cleaning
Prices
Studio Flat

from £

89

One Bedroom Flat

from £

139

Two Bedroom Flat

from £

165

Three Bedroom Flat

from £

189
Safe, eco-friendly end of tenancy cleaning practices high-end professional equipment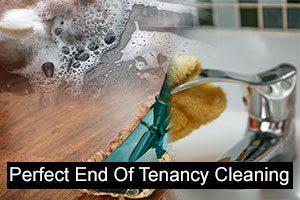 Hire us and leave all taxing cleaning chores in the hands of real professionals. We will arrive in your property fully equipped with cleaning supplies and will make everything sparkling clean in a flash.
We use cutting-edge technologies and the results are simply amazing. As part of our commitment to green cleaning we use only eco-friendly clean up methods and products. We are one of the few companies in
Enfield that can offer you safe and effective solutions so benefit from our professional help!
First-class end of tenancy cleaning, value with every clean
Our standard move out cleaning package includes top-to-bottom cleaning everywhere in your property. Our fully-trained employees work to ensure that every detail, every nook and cranny of your home sparkles.
They will deeply disinfect the baths and will make the kitchen immaculate. You will have spotless windows, freshly vacuumed floors, refreshed carpets and curtains. We have specialized in a wide range of cleaning issues and we can take care of anything that needs attention in your home.
Services We Provide
Carpet Cleaning
Oven Cleaning
Domestic Cleaning
Builders Cleaning
Flat Cleaning
Office Cleaning
Spring Cleaning
Upholstery Cleaning
By booking our services you receive a re clean guarantee that ensures the return of your deposit and provides additional comfort for you in the process of cleaning and moving out.
Book our services now and enjoy your move out! We are at your disposal 7 days a week and there is an option for same day service as well. Let us do the final cleaning for you and moving out will no longer be a time-consuming and exhausting life experience!
Reliable Pre-tenancy Cleaning Services in London
The pre-tenancy cleaning of your new home is an essential component of the relocation process. However, it may be a difficult task. If you want to start your new life in a neat and organised environment, you should remove all of the dust, debris, and filth that may be there. This is essential both in new homes where building and construction will leave waste and debris everywhere, as well as in situations where former tenants have left filth, dirt, and other litter all over the place. The fact that most filth occurs in locations that are generally ignored or out of sight is the major reason why this form of cleaning may be tough and is best left to professionals. Give our office agents a call if you want to enjoy your new home in the finest possible condition. We will provide you with a professional pre-tenancy cleaning service conducted by qualified employees. They know where to check for dust and filth and how to effectively remove it. Below is a list of crucial but easily overlooked locations in each property.
Benefits of booking our Pre-tenancy Cleaning:
The time you will save by leaving the cleaning of the home to our specialists will allow you to better manage your entire relocation process, have time to pack and organise your goods, and simply enjoy the entire process. We will ensure everything is perfect for your arrival.
If your house has been lived in before, there may be stains and smells present. We will remove all of them and ensure that the place feels ready for you to personalise and enjoy the best way you can.
Professional, non-toxic products will be used in the process. WHile most grease and grime requires strong solutions, the supermarket bought products you may end up buying can be full of dangerous chemicals, especially when used in large quantities. We utilise free of harsh chemicals but efficient materials throughout the entire service.
The property will be completely disinfected and prepared for your arrival. We will ensure that all corners and hidden areas of the home have been sanitised. You may rest assured that the work we deliver will be of the highest quality.
A list of cleaning chores that demand particular focus:
Carpets – bacteria, dust mites, and other unpleasant things that might bother you and potentially create health problems are hiding all over the carpets and upholstery. We will steam clean everything as part of the service, assuring 100% stain removal success and complete disinfection of the surface.
Bathroom – professional tools and materials are essential to maintain a clean and healthy bathroom. Our experienced cleaners will arrive fully equipped to guarantee that no residues, mildew, or bacteria can be found in the area.
Kitchen – your kitchen may be greasy or smelling bad. The reason for that is the fact that it has not been cleaned in a while. To get rid of all buildup and deposits our cleaning experts will use the professional tools and products we supply them with.
Hard to reach or hidden places – in each property (especially ones that have been previously inhabited) dust and grime collect in areas that are usually neglected during the regular cleaning sessions. Our cleaning experts know where these places are and will ensure that they are immaculate.
Disposal of items and waste – even after a thorough cleaning, some objects may need to be replaced or disposed of. These are goods that have been personally used by other people and may contain germs or bacteria (unprotected bed mattresses, pillows, toilet seats, towels, carpets, shower curtains, and so on). Our cleaning professionals will assist you with this process. They will inspect, clean and replace whatever is needed.
Our satisfied clients
"They cleaned my leased property several days ago and I am really satisfied with their cleaners. They carried out very thorough cleaning and paid attention even to hidden areas. The inventory clerk said that the property is in impeccable condition and I don't need to worry about my deposit. – Helen"
"I always use the services of this company when I need to move out. Their cleaners are very well trained, their prices are decent and they reply always quickly. Thanks to their professional help I manage to keep my deposit every time. This is what I call an excellent service. – Willie"
"This company is a delight to work with. I used their end of tenancy cleaning last week and the result was great. The property was cleaned entirely up to the smallest detail. The landlord was really pleased with the standard of cleanliness and returned the deposit to me. – Daniel"
"Everything from the conversation with the call centre agent to the actual cleaning was great. As promised the property was left in impeccable condition. Thanks to this professional service I was able to move out without any complications. Highly recommended. – Tina"
There is no need for you to go over your way and clean your apartment just to receive your deposit back. Our end of tenancy cleaning service in Enfield will do that for you, but with the end results guaranteed to be a success.
We have cleaned more than a thousand houses and apartments in our careers and we feel very confident in our capabilities to get you back your deposit without any complications or trouble. We will provide a really thorough and effective cleaning that will dazzle your landlord and force him to give you back the full amount of your deposit.