You don't need more stress in your life than what you already have. So why look for It and create it with over-thinking. We know how hectic a moving out can be, but we also know there is a solution to every problem.
This whole situation can change for the better only if you decide to do so. Our end of tenancy cleaning is the thing you need in this moment and it can help you a lot with all the frantic running around.
End Of Tenancy Cleaning
Prices
Studio Flat

from £

89

One Bedroom Flat

from £

139

Two Bedroom Flat

from £

165

Three Bedroom Flat

from £

189
Turn your house into a shiny diamond with our end of tenancy cleaning service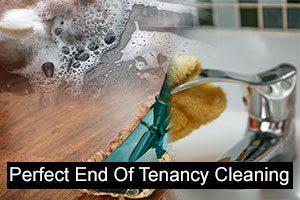 You will be surprised by the results our cleaning techs are able to accomplish giving one hundred percent every single time. They are going to deep clean and condition your whole house leaving it sparkling clean like a new one. This is going to make it as welcoming as possible for its new tenants waiting to move in.
Dial one of our phone numbers listed below if you want to receive the following:
Comprehensive end of tenancy cleaning
48 hour guarantee for the cleaning service in Finchley
Flexibility and taking your preferences into consideration
Appropriately equipped and prepared experts
Your final meeting is rapidly approaching now and you have to become very inventive with the ways to get things done. How about an end of tenancy cleaning session with one of our cleaning teams?
Let us perform a full makeover for your house
Our cleaning techs go through an extensive training every month performed here in Finchley during which the have the opportunity to meet many leading cleaning specialists and acquire new knowledge and skills. They utilize them in their following end of tenancy cleaning sessions. This is their secret for being always in high demand.
Services We Provide
Carpet Cleaning
Oven Cleaning
Domestic Cleaning
Builders Cleaning
Flat Cleaning
Office Cleaning
Spring Cleaning
Upholstery Cleaning
If you live in Finchley and you are interested in booking your first end of tenancy cleaning with our company all you have to do is dial one of the phone numbers listed below and our call center representatives are going o answer all our further questions regarding the whole process.
Reliable Pre-tenancy Cleaning Services in London
When moving into a new home, you should thoroughly clean it before setting your personal possessions inside. This is an excellent approach to start your new life in a clean, fresh environment. However, this form of cleaning can be complex and offer unexpected obstacles which require a professional approach, techniques, and supplies. If you are moving into a brand new building, construction debris must be removed, and if you are renting an existing home, filth, grime and rubbish from past owners may be discovered everywhere, including in some concealed corners. Among all the responsibilities that come with relocating (packing, organising transportation, and so on), you may find yourself short on time. Save time and money by booking our pre-tenancy cleaning service. Our professionals are knowledgeable and will utilise all of their expertise to remove any concealed filth and rubbish. Here are a few locations that should be cleaned but are often overlooked:
Benefits of booking our Pre-tenancy Cleaning:
You will save yourself time and will be able to enjoy yourself while our cleaning team is scrubbing and disinfecting the property. By the end of the service you will be able to move in and begin decorating your brand new, fresh, clean and tidy space.
If you moved into an older home that had previously been rented, there will probably be items left behind by former renters. Those could be – waste, stains, scents, and filth. We will make certain that your new home is absolutely free of all these. You will be able to personalise it right away.
You will be able to enjoy a clean, but also safe property. We do not use regular cleaning products that are free of chemicals. We only utilise non-toxic, eco-friendly cleaning solutions that will not put the health of your pets or children in jeopardy. Trust us with your home and your well- being – we will not disappoint you.
Experienced and qualified workers will deep clean and disinfect every area of the property. We promise that the job we deliver will be of the highest quality in the region. Your future home will be prepared for you to move in straight away.
A list of cleaning chores that demand particular focus:
Carpets – a lot of dust, grime and other debris may end up embedded in the fibres of the carpets/upholstery at home, that is especially if the area has not been cleaned regularly. Lucky for you, we offer high quality steam cleaning where we use top grade tools and products and ensure 100% efficiency in stain elimination.
Bathroom – the large amount of moisture and warmth make the bathroom a favourite place for germs, mould and other grime. This area of the property has to be thoroughly cleaned with powerful solutions and tools to get rid of those. This is exactly what our professionals will do as part of the service.
Kitchen – in order to have a clean and healthy kitchen, you must remove all oil and filth from all surfaces in the area. Using the high-quality equipment and supplies we provide them with, our trained experts will assure amazing results.
Hard to reach or hidden places – you should not skip the cleaning of hidden locations around the house if you want to clean it thoroughly. They tend to conceal filth, dust, grime, and bacteria. Our cleaning professionals will ensure that everything has been thoroughly cleaned and disinfected.
Disposal of items and waste – keep in mind that if you move into a new place, there will be items that are best replaced. If there is a toilet seat, bed linen, mattress or shower curtain (you can donate those), it is best to buy new ones for your time in the property. The cleaning experts on our team will check those for you, clean anything that may be kept and replace these objects if needed.
Our satisfied clients
"I highly recommend the services of this company! I use their end of tenancy cleaning every time when I need to move out. With them I don't need to worry about the deposit because their cleaners are very thorough and comprehensive. This is what I call a trustworthy cleaning company! – Beth"
"Your cleaners have just left my leased property and I want to share with you how satisfied I am with their work. They really did their best and now every room is in excellent condition. There is no doubt that I will recommend your company to all my friends! – Kevin"
"Last month I was moving out and decided to give this company's end of tenancy cleaning service a try. I must say that I was pleasantly surprised by the high quality of the service since the price which I paid wasn't that high. My landlord was very happy with the look of his property and he gave me back my entire deposit. – Cora"
"I never knew that moving out can be this easy and stress-free. I am glad that my friend suggested me to try the end of tenancy cleaning service of this company. The cleaners who executed the cleaning were extremely polite and very quick. In no time the place that I was vacating was looking spick-and-span. – Adaline"
Cleaning a leased property can be quite a task for someone, who doesn't possess the necessary skills and expertise. If you are about to change your tenancy in Finchley, stay on the safe side and take advantage of our professional end of tenancy cleaning.
Our qualified cleaners have already assisted hundreds of tenants, delivering personal attention and individualised cleaning options. With them your leased property is in good hands. Rest assured that even hard-to-reach corners will be inspected for grime. We know that your landlord has high expectations and won't let them down. Contact us and learn more about our guaranteed end of tenancy cleaning services.