Our company offers an assistance with cleaning to both landlords and tenants. We can help home owners to put clean and healthy property on the letting market so that they rent it to another tenant soon enough. We can help lodgers as well to have their full amount of the security deposit back. Either ways, we always provide properties with impeccable cleanliness. Take advantage of our end of tenancy cleaning services and rest assured that we have the cleaning processes under control.
We have established our company's end of tenancy services to be helpful for everybody in quest of perfect results in cleaning. Cleaning a property on your own, especially when time oppresses you, is among the most difficult tasks you have to deal with just before moving out from a rented property.
End Of Tenancy Cleaning
Prices
Studio Flat

from £

89

One Bedroom Flat

from £

139

Two Bedroom Flat

from £

165

Three Bedroom Flat

from £

189
Dependable end of tenancy cleaning services based in entire Forest Gate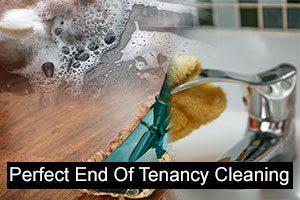 We collaborate with trained and talented teams of cleaners who can satisfy every landlord and tenant. We are confident enough that we can complete all of your cleaning needs, requirements and expectations. If you have some specific requests in mind, we would be glad to follow closely. Place your trust in our company and you will never go wrong.
Our services include:
Dedication and professionalism put in the cleaning processes
Experienced cleaners
Personal approach and professional attitude
Many discounted packages, promotions and bonuses
Full coverage in Forest Gate, E7
Biodegradable and high-end cleaning detergents and equipment, provided by us (included in the price as well)
End of tenancy cleaning services without a rival
Many other companies try to copy our strategies and methods but unsuccessfully. We have long years of experience that only proves that we stop at nothing when it comes to cleaning. We have already chosen our path to success and now it is time for you to choose wisely your cleaning service provider. Make the right choice and book with us. We are waiting for you.
Services We Provide
Carpet Cleaning
Oven Cleaning
Domestic Cleaning
Builders Cleaning
Flat Cleaning
Office Cleaning
Spring Cleaning
Upholstery Cleaning
To save you the bother and worries we offer you to benefit from our reliable and professional services. We are located in Forest Gate and we cannot wait to arrange you a helping hand.
Reliable Pre-tenancy Cleaning Services in London
When moving into a new property, it is extremely important to clear and clean the entire place. Different types of grime may be present, depending on the condition of the home -whether it is brand new and you need to clean industrial waste and large amounts of dust, or if it has been inhabited in the past and you have to deal with the mess left behind by previous tenants. What is more, as you dive deep into the cleaning process, you may find items that are broken and need to be repaired or fixed. All those factors make this task complicated, especially for an unprepared individual. You may take advantage of the professional pre-tenancy cleaning service we offer. Our expert cleaners are experienced and will use their best skills to eliminate all dust, grime and dirt from all corners and areas of the home. The trickiest part of this type of cleaning is the debris hiding in hard to reach or easy to miss areas. Rest assured that we will take care of those as well. See what they are below:
Benefits of booking our Pre-tenancy Cleaning:
You will save yourself time and will be able to enjoy yourself while our cleaning team is scrubbing and disinfecting the property. By the end of the service you will be able to move in and begin decorating your brand new, fresh, clean and tidy space.
The previous tenants may have had pets ( that may leave unpleasant odours or stains behind), or simply did not clean on a regular basis. We will ensure that the entire property is empty, clean and fresh for your arrival.
You will be able to enjoy a clean, but also safe property. We do not use regular cleaning products that are free of chemicals. We only utilise non-toxic, eco-friendly cleaning solutions that will not put the health of your pets or children in jeopardy. Trust us with your home and your well- being – we will not disappoint you.
We guarantee that our cleaning solutions are of the highest quality. They are always delivered by our amazing cleaning technicians that will work hard to deep clean and sanitise every inch of your future home.
A list of cleaning chores that demand particular focus:
Carpets – you will be surprised by the amount of dirt, dust and germs that are hiding in the fibres of your carpet or upholstery. To provide great results, we will steam clean their surface and ensure all stains and irritants have been removed. The area will be disinfected.
Bathroom – the large amount of moisture and warmth make the bathroom a favourite place for germs, mould and other grime. This area of the property has to be thoroughly cleaned with powerful solutions and tools to get rid of those. This is exactly what our professionals will do as part of the service.
Kitchen – Kitchens rapidly acquire all types of debris, oil, and waste, which may lead to foul smells, stains, and an unsanitary environment. Our skilled cleaners will handle all of these concerns with care and guarantee that the space is spotless.
Hard to reach or hidden places – there may be significant levels of filth and grime concealed all over your entire house. These are typically easy to neglect and may be accidentally skipped. Our experts will reach all of them and completely clean them with effective products.
Disposal of items and waste – as part of the cleaning service, our professionals will inspect and clean/replace items that have been left by the previous tenants and cannot be used by you. Those can be bathroom rugs, unprotected mattresses, toilet seats, bed linen, pillows and other objects that are used for personal hygiene and are best not shared. You will be able to enjoy a clean and sanitary home.
Our satisfied clients
" I am very happy with the results that were given to my by this company. I used their end of tenancy cleaning service last month and I did not have any troubles getting my deposit back. Everything was cleaned properly and my landlords were pleased. -Lisa"
" Hi there, I wanted to thank your entire company and your cleaning team for doing my end of tenancy. I lived in a big flat with two bathrooms and there was no way I could have cleaned it all on my on and have it look semi-good. I booked your service to clean the apartment and the result was perfect. Thanks. -Paul"
" Cleaning the whole apartment by myself would have been terrible. I am glad that I ran into your service. The cleaners that came to clean the place were very well prepared, I had the pleasure to watch them work for a while and I was really impressed by the professionalism. – Julia"
" I knew that the only way I was going to get back the full amount of my deposit would be to employ a professional cleaning service and so I did- I am just glad that I made the right decision and went with yours. The cleaning you carried out was more than perfect. I got my deposit back and everything went smoothly with my landlord. – Dwayne"
Not every tenant has time for cleaning at the end of the tenancy but the condition of the property defines whether they will keep the security deposit. If you are about to move into a new home, don't hesitate to take advantage of our professional end of tenancy cleaning.
While you are arranging your transition, our cleaning crew will be moving from room to room, making sure that every area is spotless. We are aware of the fact that landlords expect the same level of cleanliness stated in the move-in report.
Our service has a 48-hour guarantee and in case of any cleaning issues, we will send our cleaners back for a re-clean. Dial our number and learn more about your trusted end of tenancy cleaning in Forest Gate.