If you are in the process of moving out of your house then you probably will agree that this is one extremely hectic time in your life. You cannot compare it to anything else you have experienced before and as such a unique moment, it should be treated in a specific way.
You can make the whole process a lot easier if you opt for an end of tenancy cleaning performed by one of our cleaning teams.
End Of Tenancy Cleaning
Prices
Studio Flat

from £

89

One Bedroom Flat

from £

139

Two Bedroom Flat

from £

165

Three Bedroom Flat

from £

189
Receive your security deposit easily with our end of tenancy cleaning in Golders Green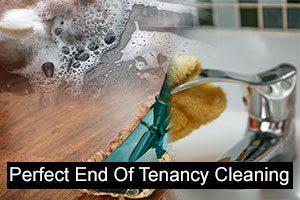 During their end of tenancy cleaning sessions they utilize the most advanced cleaning products and gadgets available for purchase, which are provided by their manufacturers and come to us as soon as they are available for public purchase. This ensures that your house is going to sparkle with cleanliness and your landlord and letting agent are gong to be satisfied with the results accomplished.
We are the preferred cleaning company in Golders Green and all landlords have worked with us. They know what to expect and how good we are, which guarantees you are going to get your security deposit back from them in no time, and as we all know this is very important as well.
A superior level of cleanliness is right around the corner
Starting from the very beginning they are going to deep clean and condition your floors and carpets, removing all the dirt and dust stuck deep in them. Next up is the kitchen, where they are going to degrease all surfaces and even clean the inside of your oven. Your bathrooms and toilets will be sanitized and disinfected as well, making them safe for use.
Services We Provide
Carpet Cleaning
Oven Cleaning
Domestic Cleaning
Builders Cleaning
Flat Cleaning
Office Cleaning
Spring Cleaning
Upholstery Cleaning
All residents of Golders Green can make a good use of our end of tenancy cleaning service if you dial one of the hone numbers listed below. Our call center representatives are very friendly and they are going to help you pick the most suitable for you day and time for your first end of tenancy cleaning to take place. We work seven days per week and we can't wait to hear from you.
Reliable Pre-tenancy Cleaning Services in London
It is critical to thoroughly clean the new home you are moving into. It will give you a fresh start in life and allow you to enjoy a clean, organised, and healthy environment. However, keep in mind that this sort of cleaning may be rather difficult, especially if you are far too preoccupied with the other chores that come with the moving process. This is due to the vast quantity of filth and grime that exists all over the house, particularly in concealed corners. In addition, depending on the property (whether it is brand new or has been inhabited already), there may be construction debris and grime to remove, filth left behind by past renters, or objects to replace or fix. Schedule an appointment with one of our customer service representatives to save time and effort. Our team of experts will clean everything thoroughly, even spots that are difficult to reach or are often neglected throughout the cleaning procedure. Find a list of some of them below.
Benefits of booking our Pre-tenancy Cleaning:
The time and effort you save by using our cleaning service will allow you to focus more on the planning of the actual moving process. Relax – your property will be thoroughly cleaned and disinfected, and you will be able to move in immediately, completely stress free.
You will have a clean, tidy, and stunning new house. Our cleaning professionals will work tirelessly to remove all stains, smells, and rubbish left behind by former occupants. You may be confident that you will move into the ideal house.
Your new property will be thoroughly cleaned and disinfected with the use of top grade professional cleaning solutions. All of them are non-toxic, free of harsh chemicals, biodegradable and eco-friendly. Both your children and your pets will be safe and enjoying a beautiful, disinfected new home.
The quality of the cleaning solution you receive from our company will be one of the highest in the industry. You may rest assured that our expert cleaning technicians will use all their skills and knowledge to eliminate all germs and rime from all areas of your home.
A list of cleaning chores that demand particular focus:
Carpets – carpets and upholstery require comprehensive cleaning on a regular basis to avoid dust buildup. You'd be shocked how much filth can be found on their surface. We'll use expert steam cleaning equipment to get rid of all stains and grime and sterilise the entire surface.
Bathroom – the bathroom must be a top priority if you want to appreciate your new area in its cleanest condition. It is the most prone to accumulating filth, debris, and pathogens. Our experts will work hard to ensure that everything has been scrubbed and disinfected. They will employ efficient, yet non-toxic solutions.
Kitchen – in order to have a clean and healthy kitchen, you must remove all oil and filth from all surfaces in the area. Using the high-quality equipment and supplies we provide them with, our trained experts will assure amazing results.
Hard to reach or hidden places – Starting a new life in a new location necessitates the removal of all debris and waste that have gathered. These can be discovered in places you would never expect to find them. Our professionals know where to look and will guarantee that no dirt is left behind, even in locations that remain hidden.
Disposal of items and waste – to keep everything at your new property clean and healthy you may need to dispose of some items and replace them with new ones. Those are personal or regularly used objects such as toilet seats, bathroom rugs and curtains, mattresses and others. We will carefully inspect those for you and clean or replace them when needed. You will be able to enjoy your immaculate, sterilised home.
Our satisfied clients
"I have used their end of tenancy cleaning several times and I can say only positive things about them. Polite and diligent cleaners, efficient work and decent prices. I will certainly continue working with this cleaning company and recommend it to other people. – Molly"
"I recommend this company to everyone, who plans on moving out. Their cleaners came to clean my leased property yesterday and I am really satisfied with their performance. They were friendly and well-mannered as well as diligent and comprehensive. Excellent end of tenancy cleaning. – Nicole"
"The end of tenancy cleaning service of your company worked miracles in our real estate property. My roommate and I were returned the security deposits in full thanks to your diligent cleaners. We were so impressed so we already recommended your company to all our colleagues. You are the best in town.- Dean"
"I am so glad that I trusted you. You did not disappoint me. I hired your end of tenancy cleaning services because I did not think that I could do all the cleaning by myself. Your professional cleaners did all the job instead of me and they did great.- Morgan"
At the end of the tenancy, one rarely has time for a comprehensive overall cleaning. For this reason, booking a professional end of tenancy cleaning is essential. Specialist can easily deal with the persistent traces of dirt. Plus, they will surely search for grime in every nook and cranny. Inc ase you are about to move into a new house, let us save you the whole hassle by providing you with a first class cleaning service.
Our vetted cleaners can visit you quickly everywhere in Golders Green and your landlord will be very pleased with their work. The team will stay around until every corner is cleaned up to scratch. With us you are always on the safe side.