These days it is hard to find reputable and reliable cleaning company, especially when it comes to end of tenancy cleaning services and your security deposit is on the line. Letting people you do not know in your home to take care of the cleaning chores when your money depends on their performance, is very risky. However, we can assure you that we are the best cleaning contractor in Greenwich. What make us so good? Everything we do we, do it in professional manner with the needful approach.
We take pride in our skills because during all these years of serving customers (landlords, tenants and letting agents) we have proved to be unbeatable in our cleaning procedures. We have worked out strategies which can fit into every property, regardless of its size, type or condition. If you decide to book with us, you will witness immaculate cleanliness. Such cleanliness that you would not want to leave the property.
End Of Tenancy Cleaning
Prices
Studio Flat

from £

89

One Bedroom Flat

from £

139

Two Bedroom Flat

from £

165

Three Bedroom Flat

from £

189
Pristine results with our end of tenancy cleaning services in Greenwich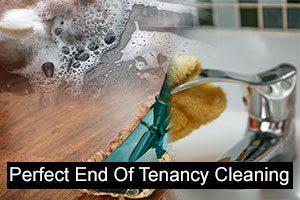 For all eco lovers we have some good news. We care about the nature as well, for this purpose we use only environmentally friendly cleaning materials and detergents which are the best available on the market. They are initially tested and proved to be safe for you, your family and your property. Do not worry because you do not have to pay anything additionally for the equipment, we provide ourselves with it.
There is only one thing we expect from you. Visit one of our headquarters in Greenwich or just give us a call. Either ways, you will find out everything you need to know- starting with the prices, through the cleaning procedures, to the final result.
High quality of end of tenancy cleaning services
Save yourself the bother of cleaning, especially when you have so many more things to worry about. Focus on more important matters and let us, the experts, take care of your home. You will be surprised how quickly and efficiently our cleaners can perform.
Services We Provide
Carpet Cleaning
Oven Cleaning
Domestic Cleaning
Builders Cleaning
Flat Cleaning
Office Cleaning
Spring Cleaning
Upholstery Cleaning
We care about your landlord's satisfaction and about you getting your deposit money back. We cannot wait to hear from you.
Reliable Pre-tenancy Cleaning Services in London
Giving your new home a thorough cleaning before moving in your stuff can help you begin your new life with a fresh and beautiful start. Cleaning a house is a complicated process. New construction can leave dust and waste in hidden areas, but purchasing an existing property that has been lived in means that the cleanliness of your apartment will depend on the habits of the previous tenants. While cleaning, you may notice certain items that need to be fixed or replaced. To accomplish the task properly, you'll need a range of cleaning supplies, as well as patience and knowledge. While moving can be exciting, the cleaning process may be too complicated for you as there are a few places that are extremely important to clean but are easily missed. See what those are below, book our pre-tenancy cleaning service and leave the job to our professionals. Everything will be thoroughly cleaned and left disinfected – trust us with this process.
Benefits of booking our Pre-tenancy Cleaning:
You will have more time to pack more efficiently, plan the entire move, have fun, and organise your new home the way you want. Our cleaning professionals will perform all jobs quickly and prepare the home for your arrival – you will be able to relax in a clean, beautiful residence.
If you moved into an older home that had previously been rented, there will probably be items left behind by former renters. Those could be – waste, stains, scents, and filth. We will make certain that your new home is absolutely free of all these. You will be able to personalise it right away.
Your new property will be thoroughly cleaned and disinfected with the use of top grade professional cleaning solutions. All of them are non-toxic, free of harsh chemicals, biodegradable and eco-friendly. Both your children and your pets will be safe and enjoying a beautiful, disinfected new home.
During the procedure, every corner of the property will be deep cleaned and disinfected by experienced and skilled professionals. We guarantee that the quality of the work we deliver will be one of the best in the area.
A list of cleaning chores that demand particular focus:
Carpets – a lot of dust, filth, and other grime usually collect in the fibres of your home's carpets/upholstery, especially if they have not been cleaned on a regular basis. We provide high-quality steam cleaning in which we employ high-quality gear and products to assure 100% stain removal efficiency, as well as thorough disinfection.
Bathroom – special solutions and thorough scrubbing are normally required in the bathroom; but, if has not been taken care of for a while this work may become much more difficult. We guarantee the removal of all deposits, mould, and filth. We will leave you with a spotless bathroom.
Kitchen – Scrubbing and high-quality products will be necessary if you want to appreciate your kitchen in its optimum condition. Our cleaning crew will arrive well equipped to remove all stains, buildup and bad smells.
Hard to reach or hidden places – most of the dirt and grime hidden in a property cannot be easily seen. The fact that the areas that need to be cleaned are so easy to miss makes the cleaning process hard and complicated to carry out. Our cleaning experts will reach all of them and thoroughly clean them.
Disposal of items and waste – to keep everything at your new property clean and healthy you may need to dispose of some items and replace them with new ones. Those are personal or regularly used objects such as toilet seats, bathroom rugs and curtains, mattresses and others. We will carefully inspect those for you and clean or replace them when needed. You will be able to enjoy your immaculate, sterilised home.
Our satisfied clients
"Are you looking for professional assistance with cleaning before your moving out? Stop looking and hire this company's end of tenancy cleaning services. I already made my choice and I am so pleased right now. I kept my security deposit! These cleaners are incredible. Thank you."- Michelangelo
"Place your trust in these end of tenancy cleaning services and rest assured that your rental property will be well taken care of. I did and now I am more than happy that I chose them. Do not procrastinate any more and book with them. They are professionals who know how to perform outstandingly."- Camellia
" I used your cleaning service because a friend of mine recommended it to me and I must say that I am really impressed by the end result. All stains on the carpet and furniture were removed, also the place looked very clean and dusted off- it is all thanks to you and your high diligence. – Veronica"
" I have moved before, again using a cleaning service to have my apartment clean, so that I can earn my deposit back. Your service was nothing like I have ever seen before- it was way more thorough and effective. The landlady gave me back the full amount of my deposit. – Stephanie"
Your rental contract is soon to expire and you will certainly need a hand with the final cleaning of the property? We are here to ensure you a smooth transition. Our professional end of tenancy cleaning is available in the entire Greenwich. During the cleaning session, every room will be cleaned up to scratch by the means of high-quality cleaning tools and detergents.
Our dedicated cleaners work in a consistent and efficient manner but if the landlord has any remarks on the achieved level of cleanliness, we will organise a re-clean. Work with us and stay on the safe side.